How to Make (or Lose) Friends and Influence People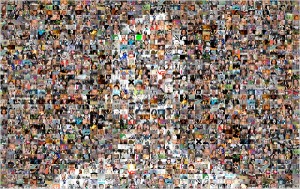 Social media platforms like Facebook and Twitter have changed and challenged our traditional perceptions of friendship.  In our increasingly digital world, friendship no longer means meeting up face-to-face for a coffee once a week, but rather clicking 'confirm' on the friend request button on Facebook, or following someone interesting on Twitter.
So, it was no surprise to hear last week that latest research suggested that the more friends you had on Facebook, the more you were prone to greater levels of stress and 'neurotic limbo'. Apparently, constantly providing interesting status updates, photos and posts on discussions pages can prove too much for some and panic ensues when there's not enough going on in your life to provide witty, interesting and thought-provoking updates every hour of the day.
This research, whilst yet to be backed up by wider scientific study, does serve as a cautionary tale. At Umpf, we've always been clear that entering this brave new world of social media requires commitment on a long-term basis from brands and not just a 'hop on, hop off' approach. Recent stories about brands shutting down their Facebook and Twitter accounts, and the resultant negative press, only serves to back this up.
Social media represents a fantastic opportunity for many brands to engage with potential and existing consumers, but it's about interaction and not just pushing out marketing messages on an ad-hoc basis. The phrase 'making friends and influencing people' no longer follows in the social media world. We can have friends without influencing them and we can influence people without first being friends. Influence counts for everything and only a long-term commitment to social media will engender this amongst consumers.