#FridaySocial: Twitter stickers, dashboard app and algorithm tweaks
Our #FridaySocial is a weekly round-up of the key social media news stories from the previous seven days. Let us know your thoughts in the comments or via Twitter – @Umpf / @EllieHallsworth
1. Twitter stickers
Twitter has unveiled emoji stickers, allowing anyone who tweets a picture via the mobile app to add on cartoonish images in the style of Snapchat.
Connect your photos to the world with a visual spin on hashtags: tap #Stickers to peel back a fun new way to search. pic.twitter.com/YVy7r53Nja

— Twitter (@Twitter) June 27, 2016
Rolled out across both Android and iOS apps in the next couple of weeks, Twitter is billing this update as a visual spin on hashtags. Interestingly it also opens up another tactical way for brands to target users by interest; the platform recently introduced targeted ads by emoji use.
2. LinkedIn ads
LinkedIn has announced that it will be making its display ads more available to advertisers. Now owned by Microsoft, the company has launched programmatic buying to let brands make real-time bids on display ads within their own demand-side platforms or third-party ad networks that are used to manage ads for other media properties.
LinkedIn's head of products commented "LinkedIn is by far the most scaled platform for business professionals out there and you can reach a lot of them in a highly targeted way. Our ad units are all above the fold placements – we score high in viewability and the platform is a conductive environment for display ads."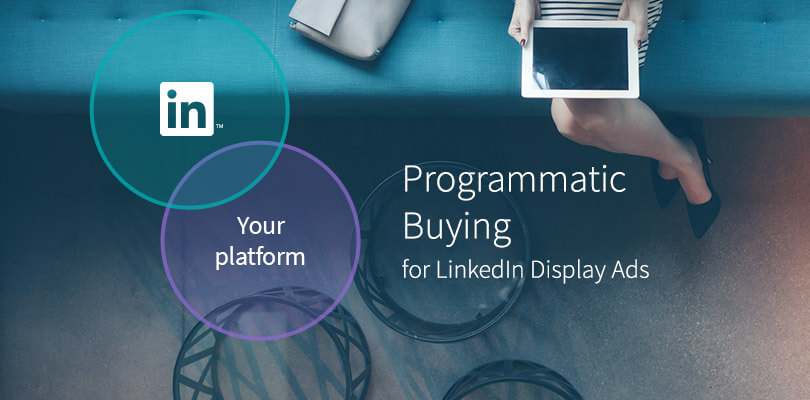 3. Facebook tweaks algorithm
Facebook is tweaking its News Feed algorithm… again. It's announced that it will be giving posts by users' friends and family greater prominence after its users expressed concerns that they were missing important updates from the people they cared about.
Relevant to page managers, this move reverses a trend towards giving more space to content posted by news media and brands, therefore users could potentially begin to see less from brand pages on their News Feeds.
Facebook's vice president of product management said "It is possible that some publishers may see a small but noticeable drop in reach, but I don't think this will be a very big change."
The amount of decline will depend on your audience; if your posts tend to be the type of thing people will share with their friends and family, they'll do better.
4. Twitter dashboard
Twitter has launched a new Dashboard app for the web and iOS, which allows businesses to easily see what people are saying about them, schedule tweets and view audience insights.
Using the app, businesses can create a tailored feed to view tweets related to them. This includes more than just @mentions; you can view questions aimed at your business or tweets about related products, helping you to engage with potential customers using keywords and smart filters.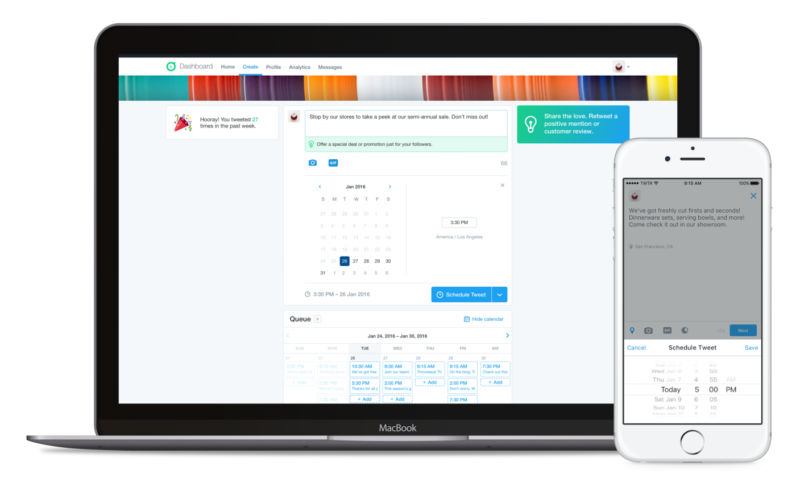 5. Snapchat partners with UFC
The UFC has agreed a multi-year partnership with Snapchat in a deal which will open up its events to the social media platform's Live Stories function.
The partnership will launch at the UFC 200 event on 9 July and builds on Snapchat's growing list of influential brand and media partnerships which include Coca-Cola, Burberry and the Wall Street Journal.
Fans at the Las Vegas event will be able to contribute their unique experiences of the action to the Live Story feed, which is proving increasingly popular with brands looking to amplify attention around live events.
The director of partnerships at Snapchat said "By partnering with UFC, we're able to bring Snapchatters closer to some of the world's biggest sporting events. Live Stories throw our community into these experiences and, with the help of the UFC, we're able to show them all angles – from behind-the-scenes prep moments to inside the Octagon."
Snapchat's growth is predicted to overtake Twitter and Pinterest in the US for the first time this year.