#FridaySocial: Periscope, GoPro and Spotify Video
Our #FridaySocial is a weekly round-up of the key social media news stories from the previous seven days. Let us know your thoughts in the comments or via Twitter – @Umpf /@amybyard
Periscope partners with GoPro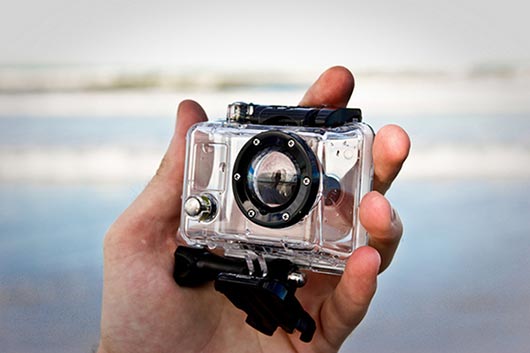 GoPro footage can now be broadcast using Twitter's Periscope. This week the live-streaming app announced its integration with GoPro, opening up a whole host of new opportunities for live video streaming.
GoPro users can connect their devices to WiFi, open Periscope on their iPhone, tap the broadcast button and double tap to switch from each device. The GoPro will continue to record during broadcast.
Extreme sports enthusiasts are sure to be thrilled by the news – plus, the GoPro team said it plans to broadcast live with Periscope at the upcoming X Games in Aspen, Colorado.
Twitter suffers management exodus
Four of Twitter's key executives have left the company in a management shake-up.
Twitter CEO Jack Dorsey described the departures as voluntary – Alex Roetter, Skip Schipper, Katie Stanton and Kevin Weil are exiting the company. Roetter served as senior vice president of engineering, Schipper was vice president of human resources, Stanton was vice president of social media and Weil was senior vice president of product.
This is the second major period of flux for the business since Dorsey took over as CEO in October. In one of his first moves, Dorsey laid off about 8 percent of Twitter's workforce to trim expenses.
Leslie Berland has been named the new marketing boss of Twitter following the executive shake up.
She joins from American Express where she headed up global advertising, marketing and digital partnerships.
Welcoming @leslieberland to Twitter! She will join as our CMO to help tell the stories of our iconic product!

— jack (@jack) January 26, 2016
Spotify launches video content
Spotify has started showing video content from select third-party partners this week.
Launch partners include the BBC, ESPN, Vice Media and Maker Studios, among others.
Spotify first announced its intention to start featuring video content back in May last year, but has been working on the best way to implement it.
On both Android and iOS, you can get to Spotify's videos by tapping the "Browse" section, and then choosing "Shows." Once you've picked a show or video partner, you can hit the follow button to add said content to your library.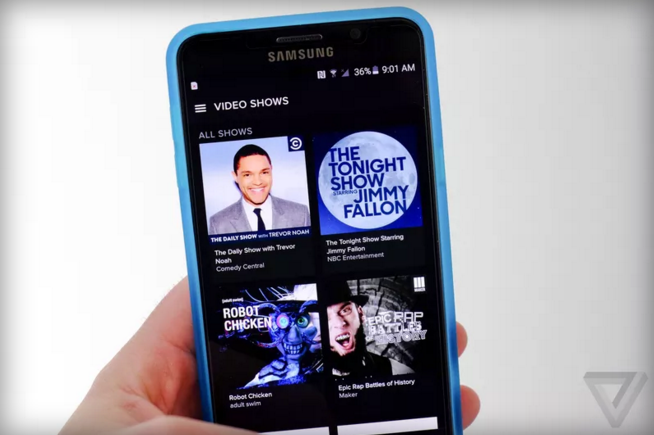 Vine launches Trends page
To celebrate its third anniversary on January 24, Vine announced the launch of its Trends page, which collates popular clips from the network.  The page allows users to select a growing trend, track related Vines and see the original video that sparked the trend.
The Trends on Vine page highlights some of the most bizarre, funny and entertaining stories that have blown up, like On Fleek, Simony Dance and many more.
They've also collected 2015's most entertaining Vines, remixes and collaborations at the website year3.vine.co, including stuff like the most-looped Vine of Year 3 and posts that sparked some of the biggest trends of the year.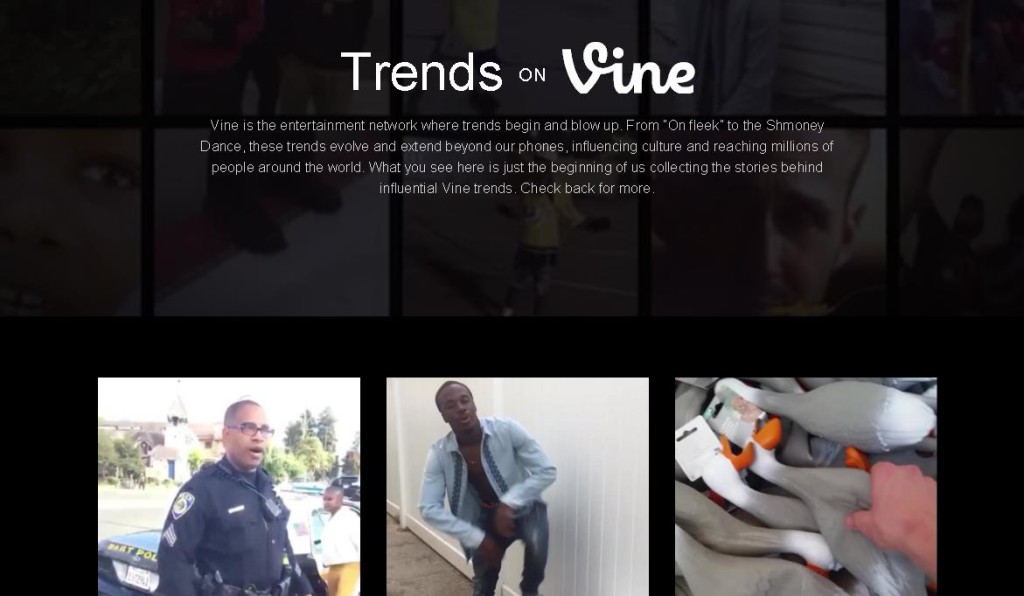 Tesco first UK brand to run Promoted Moment
Supermarket chain Tesco is the first UK brand to run a Promoted Moment on Twitter. On Wednesday evening, it launched its first ad to promote its #FeelGoodCookBook.
Last year, Twitter unveiled its Moments channel, which brings together topical content and serves it up for users and nonusers alike.
Twitter isn't disclosing pricing for the ad unit, but it has suggested the cost is closer to the premium pricing for Promoted Trends than the more incremental reach purchased with Promoted Tweets.