#FridaySocial – Digital influencer guidelines, Twitter tests and Facebook Messenger Bot updates
Our #FridaySocial is a weekly round-up of the key social media news stories from the previous seven days.
Let us know your thoughts in the comments or via Twitter – @Umpf/ @amybyard
New branded content guidelines issued to online influencers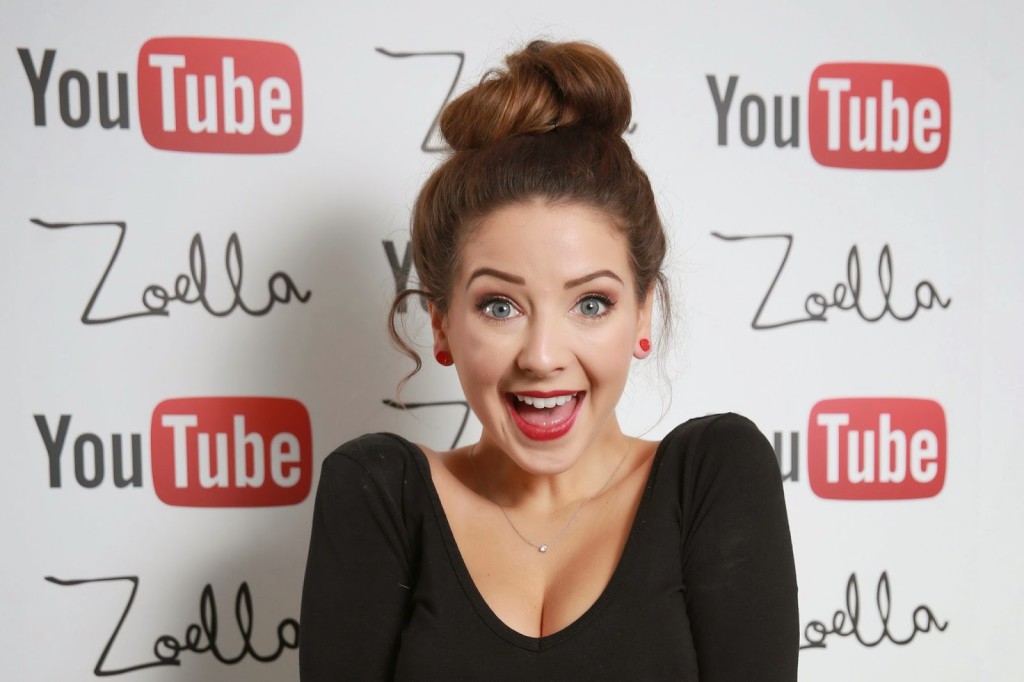 According to new guidelines issued by The International Consumer Protection and Enforcement Network, digital influencers must disclose all paid-for relationships clearly in any content they post. The three sets of guidelines on online reviews and endorsements are guided by three principles:
Disclose clearly and prominently whether content has been paid for
Be open about other commercial relationships that might be relevant to the content; and
Give genuine views on markets, businesses, good or services
The new guidelines are published after research earlier this month revealed that brands' marketing teams are more likely to use social media influencers than more traditional celebrities in campaigns.
Twitter tests two new features
According to TNW, Twitter appears to be testing two new features. On some profiles, it's now displaying when those accounts are most responsive, similar to the update Facebook rolled out last August for Pages. It's not clear, however, if it will become available to all users or if they'll have any control of it.
The network is also trialling a new 'Featured Tweets' tab that displays tweets selected by the account owner.
Hopefully, if these updates are rolled-out to all brand pages, it will help improve brands' customer service through Twitter.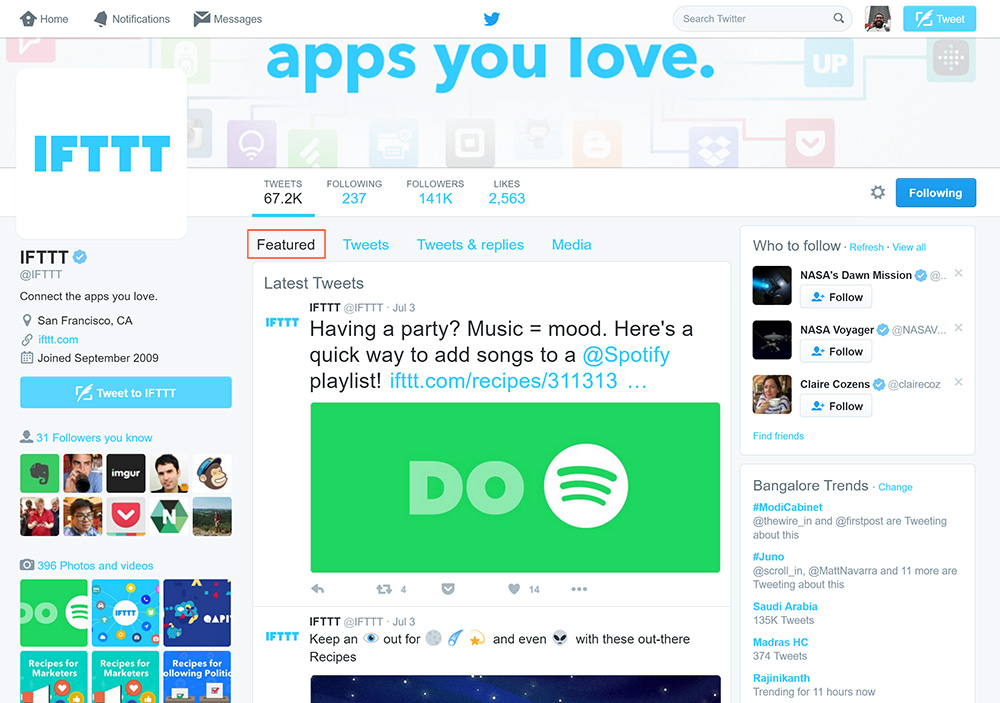 Facebook unveils Messenger bot updates
Facebook has unveiled a number of new features for bot developers on the Messenger Platform aimed at making the conversational tech more accessible to users.
Since the feature launched three months ago, Facebook has overseen the build of over 11,000 bots on its messenger platform. The chatbots for Messenger feature allows developers to build bots, and Facebook claims around 23,000 developers have signed up to Facebook's Wit.ai to build them.
Key updates include:
Ratings: Users can now provide star rating and open-text feedback for bot developers.
Quick replies: These are pre-assigned action buttons developers can deploy to help users navigate the bot. For example, a movie bot might ask what type of genre a user likes. An array of buttons will appear at the bottom of the screen giving users options for responses.
Persistent menus: a list of up to five commands that developers can place in the chat interface. These will eliminate the need for users to remember text commands
Account linking: This is a secure protocol that lets businesses connect existing customers' accounts with their Messenger accounts. When a consumer begins a conversation with a business on Messenger, that business will be able to see if the user is already an account holder with the company.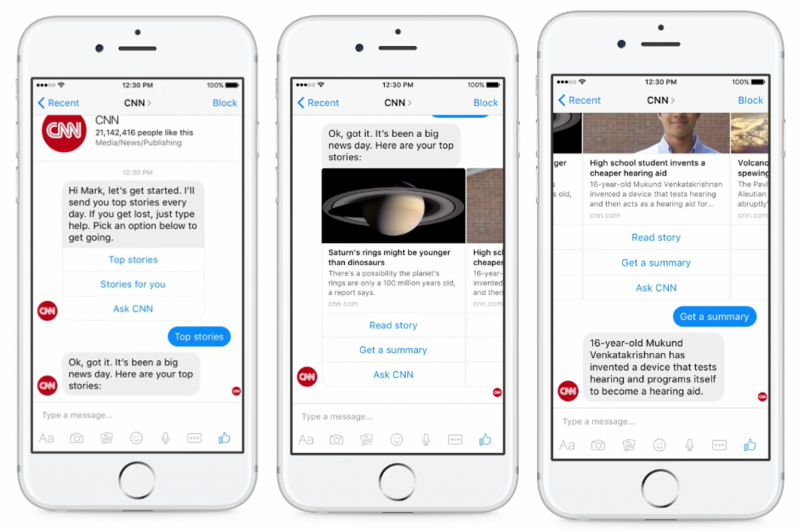 NASA wins at social media, again
NASA's Juno probe has just entered Jupiter's orbit, and naturally it has its own Twitter account that tweets information about the mission. It also seems to have quite a good sense of humour…
Engine burn complete and orbit obtained. I'm ready to unlock all your secrets, #Jupiter. Deal with it.

— NASA's Juno Mission (@NASAJuno) July 5, 2016
Main engine burn is go. I'm burnin', burnin', burnin' for you, #Jupiter. pic.twitter.com/b3SHm3Gphj

— NASA's Juno Mission (@NASAJuno) July 5, 2016
Lay's Summer Days campaign puts your favourite photo on a bag of crisps
Lay's Summer Days Instagram campaign turns your pictures into crisp packets.
Lay's is encouraging fans to create custom digital bags of crisps featuring photos of their favourite summer moments. For the first time in the brand's history, thousands of lucky fans will also receive a real-life customized bag of crisps featuring a photo of their choosing.
The interactive tool allows fans to upload a summer photo, caption it and receive a digital version of a LAY'S packet featuring their photo to share with family and friends on social media.