#FridaySocial – #Brussels, Twitter turns ten and Snapchat helps domestic abuse victims
Our #FridaySocial is a weekly round-up of the key social media news stories from the previous seven days. We've released it a day early this week because of the bank holiday weekend.
Let us know your thoughts in the comments or via Twitter – @Umpf/ @amybyard
Belgians urged to use social media to contact loved ones after terrorist attacks
The Deputy Prime Minister of Belgium urged Brussels residents to use social media instead of mobile networks to contact loved ones in the wake of Tuesday's terrorist attacks.
Mobile networks were unable to cope with the high volume of calls made from the area during the crisis, leaving many unable to contact friends and family. Alexander De Croo advised locals to use Facebook, WhatsApp and Twitter to communicate, with free WiFi made available across the city to aid those caught up in the attacks.
Facebook also quickly turned on its safety check feature for those in the area to let loved ones know they were OK.
IMPORTANT: Brussels mobile networks are getting saturated. Please contact through data messages: Facebook, WhatsApp, Twitter. Avoid calls

— Alexander De Croo (@alexanderdecroo) March 22, 2016
Brussels residents open doors via Twitter to help victims
In the aftermath of the Brussels attacks earlier this week, Good Samaritans close to the affected area used the hashtags #PorteOuverte (open door), #ikwilhelpen (I want to help), #OpenHouse and #BrusselsWelcome to invite people who were stranded into their homes.
This use of Twitter bore a striking resemblance to the response to November's Paris attacks, which prompted a similar social media response to help those affected by the tragedy.
https://twitter.com/VHArnaud/status/712241665558355968?ref_src=twsrc%5Etfw
#Brusselswelcome we have a warm place and coffee if you are in the street around #ArtLoi.

— Maureen (@mrnvdb_) March 22, 2016
Facebook reveals link between family and careers
Facebook released the results of a study of 5.6 million people which looked at whether or not family connections influenced career path. The social network examined mother-daughter and father-son occupation pairs.
Overall, Facebook's study found that people are more likely to "eventually" choose the same occupation, but overall the "vast majority" of children choose their own career that's different from their parents.
Researchers also looked at whether siblings shared the same career and found that on average 15 percent do.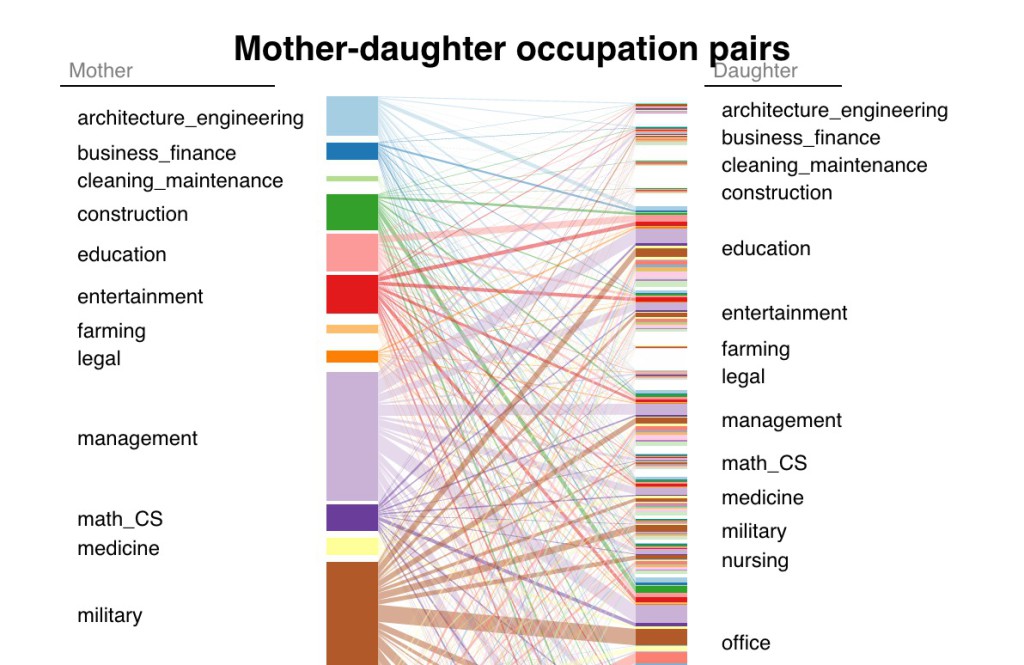 Twitter turns ten
On March 21, Twitter celebrated its tenth birthday.
It spent the day thanking high-profile individuals that had contributed particularly memorable tweets throughout its ten year history, such as Justin Bieber and Kim Kardashian. It also launched its own hashflag to celebrate the occasion to accompany the hashtag #LoveTwitter.
Here's to breaking the internet, @KimKardashian. #LoveTwitterhttps://t.co/szHkYdZtl5

— Twitter (@Twitter) March 21, 2016
And what was that very first tweet, you ask? Why, it was this insightful gem:
just setting up my twttr

— jack (@jack) March 21, 2006
Snapchat account helps teens speak up about domestic abuse
A dedicated Snapchat account has been launched to help teenagers speak out about domestic abuse.
Snap Counsellors, launched by Rajshekar Patil, Avani Parekh and Nida Sheriff in India, uses Snapchat's Stories feature to send out images and videos to encourage victims to come forward.
The creators hope the account will help tackle a widespread yet under-reported problem. The Snap Counsellors account can be added using the id lovedoctordotin.