Friday Social: WhatsApp virus, Tinder Super Likes and Instagram improves advertising
Our #FridaySocial is a weekly round-up of the key social media news stories from the previous seven days. Let us know your thoughts in the comments or via Twitter – @Umpf / @natashagraham_
WhatsApp virus compromises 200 million accounts
The popular messaging app has been affected by a bug that could see over 200 million user's data being hacked.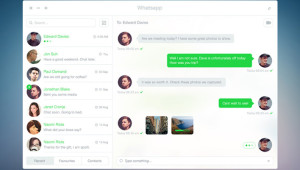 The bug allows hackers to distribute ransomware, which demands hacked account users to pay for their files back. However, this flaw has just been restricted to the WhatsApp web version which works exactly the same as the mobile application – users can access images and other content sent from their mobile, through the web app. Online WhatsApp is currently being used by 200 million people, compared to 900 million mobile app users.
According to software technologies company Check Point, the vulnerability was caused by the way WhatsApp handles contacts being sent virtual cards (vCard) these cards are business or personal cards designed for online use – they work the same way a tangible business card does. If a hacker knows your number, they can send a virtual business card that looks legitimate and once opened, they can access your files.
WhatsApp has since found the bug and repaired the web version of the service.
Tinder Super Likes
This week, dating app Tinder has revealed a new feature – Super Likes. Previously, users could only swipe left or right on profiles when deciding whether or not they like them. Now users have the option to give profiles a Super Like which means you find that individual's profile more superior than others you have previously 'liked'.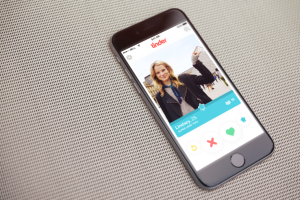 Tinder CEO and cofounder Sean Rad explained the new feature: "I've always said that a match on Tinder is a lot like meeting eyes across the room, Super Like is more like going up to someone and saying 'hello'."
Super Likes are currently being tested in Australia, with users being restricted to only one Super Like per day. The app plans to roll out the update worldwide across the coming weeks.
Instagram improves advertising for all brands
Instagram ads became available in 30 more countries including Mexico,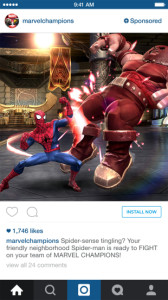 India and South Korea this week and will be available globally by the end of this month. This update will see all 300 million of its users having ads on their feed, and these ads will no longer be restricted to large and well-known brands, now any company will be able to utilise Instagram ads.
Additionally, brands are no longer restricted to 15 second video advertisements; Instagram has extended their video ads to 30 seconds – making it much easier for companies to switch their TV ads onto the app without losing important messaging. These new video ads will also benefit from Instagram's change into landscape and portrait photo/video uploads.
Finally, Instagram's call to action options have now been opened up to all advertisers, which were previously restricted to certain business sectors.
Facebook business Pages gets an improves store window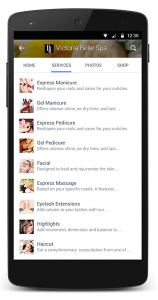 Facebook has just updated its Pages for mobiles, with the intention of businesses being able to monetise further their profiles.
The mobile version of the page will include new tabs that will highlight shop "Sections" where users can "Shop" for products or view a list of "Services" the business offers.
Call to actions will also be refreshed and more accessible and easy to find, where customers can "call now" or "send a message".
Facebook's link with Shopify is testing out a "Buy" option in the Shop section, which will allow users to purchase items that should redirect them to the business' original webpage.