Friday Social: WhatsApp Turns 10, Snapchat's New Android App, Ariana Grande and Game of Thrones
Our #FridaySocial is a weekly round-up of the key social media news stories from the previous seven days. Let us know your thoughts in the comments or via Twitter – @Umpf / @daniiyk
Ariana is Grande on Instagram
Ariana Grande is queen of Instagram after overtaking Selena Gomez to become the most-followed woman on the platform.

With more than 146.3m followers, Grande's social media triumph follows a number of achievements this year, including her single "7 Rings" spending four weeks at number one and "Break Up With Your Girlfriend" and "Thank U, Next" trailing it at number two and three.
WhatsApp Turns 10
WhatsApp celebrated its 10th anniversary this week and highlighted some of the important milestones of its journey so far.
We're back ? and today we're celebrating our 10 year anniversary! Stay tuned for more. #10YearsofWhatsApp pic.twitter.com/mSDnRRUivi

— WhatsApp Inc. (@WhatsApp) February 25, 2019
Below is a roundup of the best bits:
WhatsApp launched as a one-to-one chat app service in February 2009.
The app was first released on the App store for iPhone users in August, and in 2010 finally added support for Android OS.
In June 2010, the app received its first biggest feature: Location sharing.
2011 saw the launch of group chat – the most widely used feature today.
In 2013, WhatsApp received the ability to send voice messages.
2014 was a crucial year for WhatsApp – reaching a 500million user base in April.
2016 saw the launch of video calling feature as well as end-to-end encryption.
WhatsApp received several important features in 2018 such as Stickers, Group calling, UPI payments, PiP mode and WhatsAppBusiness.
Snapchat's New Android App
Good news! Snapchat for Android is getting that long-awaited redesign.
CEO Evan Spiegel announced that the reformed social media app will be fully deployed to everyone by the end of 2019, saying: "Android is absolutely critical to our strategy. There's something like two billion Android users that don't use Snapchat. A couple percent of those, I think, would be well received by all of us."
For now, let's wait patiently (along with 185 million users) for what's next to come.
Future Filters of Instagram
Instagram creators are moving filter design forward with a more futuristic and experiential 'art kid' vibe, often covered in gloss.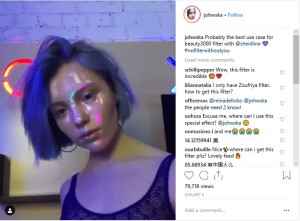 Th Beauty3000 filter was created by Johanna Jaskowska, a designer who participates in an Instagram beta programme that allows people to create custom face filters and spread them to their followers. Instagram announced the programme last May, but the effects have only recently taken hold.
And finally… winter is coming!
As Game of Thrones fans wait in anticipation for season 8 to launch in April, Twitter has added to the excitement and teamed up with HBO to make custom hashflags that appear when you hashtag your favourite contenders for the throne.
New #GameofThrones emojis:#DaenerysTargaryen⁠ ⁠#JonSnow⁠ ⁠#CerseiLannister⁠ ⁠#AryaStark⁠ ⁠#JaimeLannister⁠ ⁠#TyrionLannister⁠ ⁠#SansaStark⁠ ⁠#BranStark⁠ ⁠#BrienneOfTarth⁠ ⁠#DavosSeaworth⁠ ⁠#EuronGreyjoy⁠ ⁠#JorahMormont⁠ ⁠#NightKing

— Game of Thrones Facts (@thronesfacts) February 28, 2019
Twitter has also revealed 20 never before seen character art images.
Win or die #ForTheThrone.
Retweet this Tweet to see who remains in the realm. pic.twitter.com/6b5GYM5GWQ

— Game of Thrones (@GameOfThrones) February 28, 2019