Friday Social: WhatsApp statuses, Christian Grey chat bot and invisible VR headsets
Our #FridaySocial is a weekly round-up of the key social media news stories from the previous seven days.  Let us know your thoughts in the comments or via Twitter – @Umpf/@natashagraham_
WhatsApp's new update copying Snapchat?
The people's favourite messaging app is now jumping on the 'disappearing photo' bandwagon. Following in the footsteps of Instagram stories, which followed in the footsteps of Snapchat stories, WhatsApp's latest update will now let users send photos that will disappear after 24 hours.
The new feature, can be used when sharing a 'status' with your contacts. The 'status' can be found on the bottom left hand corner of the app, from there you can use your camera much like you would for Instagram or Snapchat by adding text or emojis. The update is available across Europe from this week and is planned to be rolled out globally in the coming weeks.
At this moment, the Facebook-owned app doesn't have any plans to introduce ads into the status updates, so users can rest easy in the knowledge that they won't be bombarded with brand advertisements… for now!
Snapchat Spectacles now for sale
You may have spotted them on the red carpet recently, when beauty giant L'Oreal took them for a spin at the Golden Globes, and can now buy those snazzy Spectacles that Snap Inc. announced last year.
Snap Inc. made its specs particularly difficult to buy when they went on sale in late 2016. The company released 'Snapbots' around the U.S in various cities that would let people purchases the glasses for $130. However, the Snapbots would only stay in one city for a day at a time, and there wouldn't be more than one of them in one location, making it particularly tricky to track them down.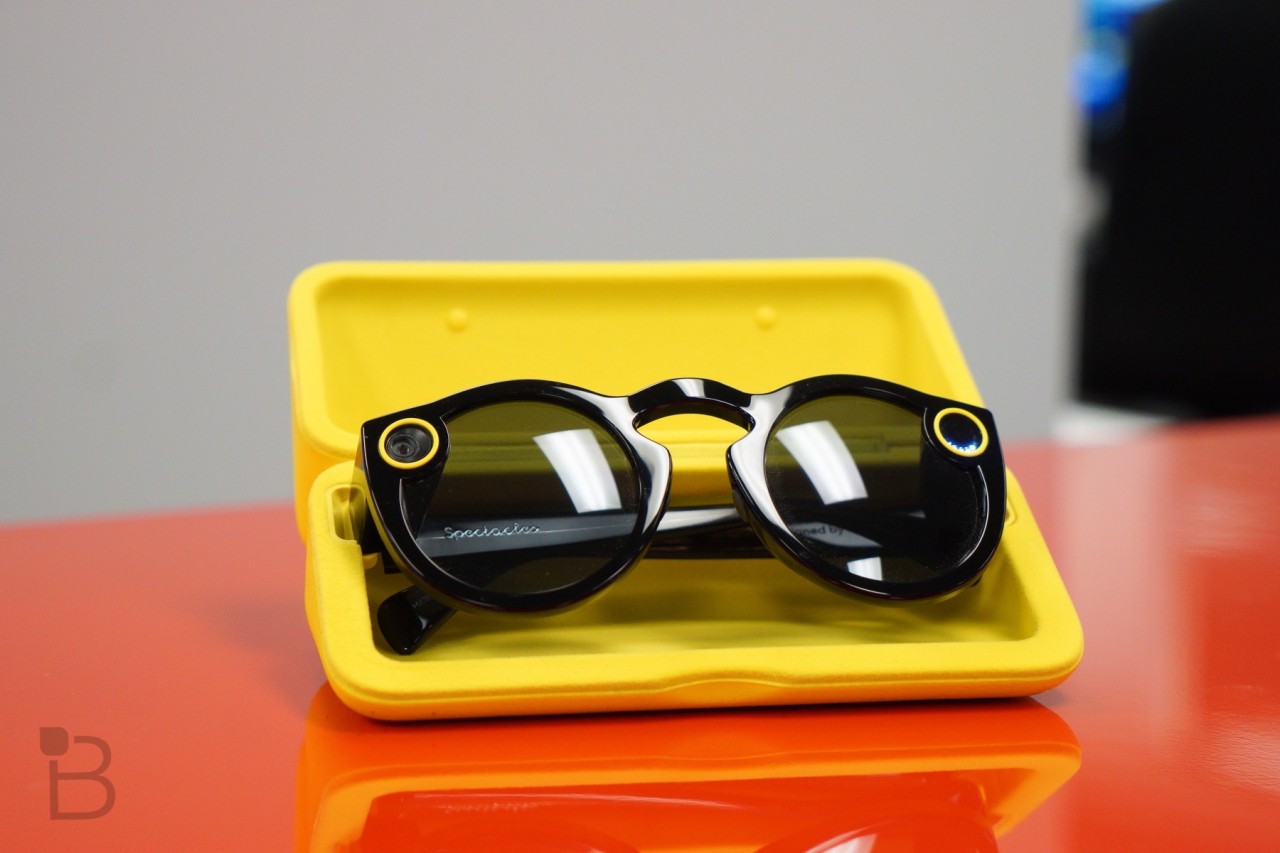 As of February 20th, the Spectacles went on sale via spectacles.com, where the masses now can splurge the $130. Currently only available to purchase in America, we'll have to keep an eye out to see if they make it across the pond!
Mr Grey will chat to you now…
There's no hiding from it, 50 Shades Darker is everywhere and the ladies and men are going crazy for the newest film in the franchise.
But if watching the movie has you pining for more of Christian Grey, then the digital gods have spoken. The heroes at PersonaBots.com have made a Christian Grey bot that you can now chat to on Facebook Messenger about all things pain and pleasure. The bot can be downloaded here.
Disclaimer: This isn't the real Mr Grey, he's a fictional character and won't take you to his red room of pain.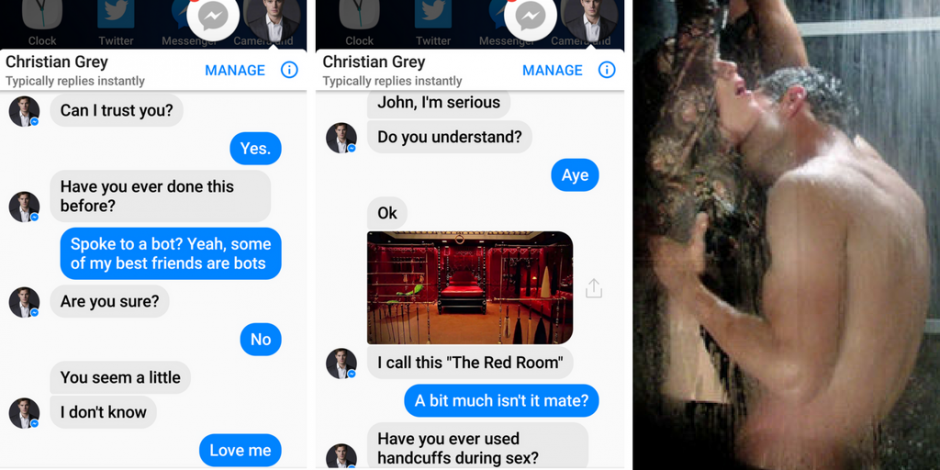 Google creates 'invisible' VR headsets
We all know how awkward it is when someone pops on their virtual reality headset mid-conversation… Well, the techy team at Google Research and Daydream Labs have conquered this major issue.
They've come up with a way to let spectators see the VR headset users' faces. This is done by applying a 3D model of the user's face onto the front of the headset – the team uses a colour and depth camera, and then a headset that tracks eye movements. For a really whizzy video demo, the user is filmed in front of a green screen while they're using VR headset, with their VR game environment composited into the background. Simple, right?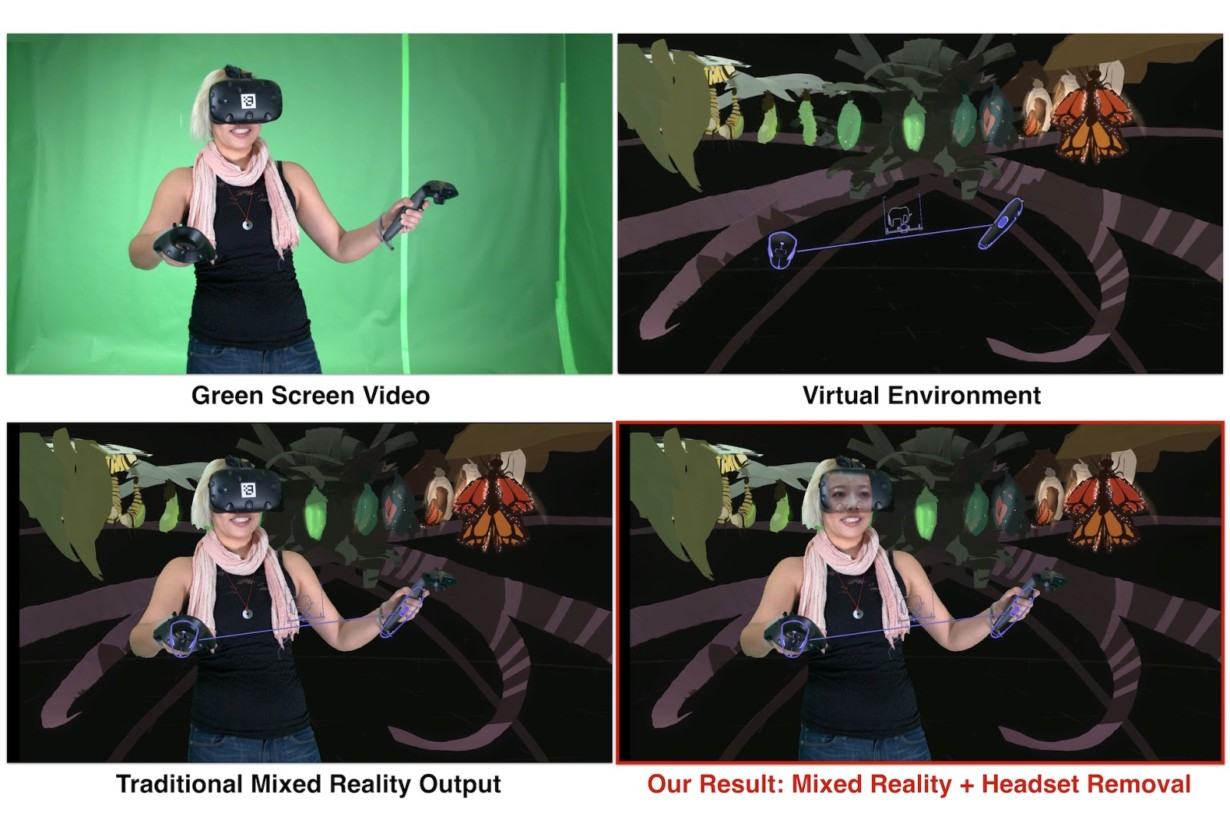 Trump and his 'diverse' staff get dragged on Twitter
What week goes by that we don't hear about Donald Trump? Following the announcement that Trump has signed a legislation to stop Obama's coal mining rule, the US President shared this photo on Twitter with his staff at the Oval Office: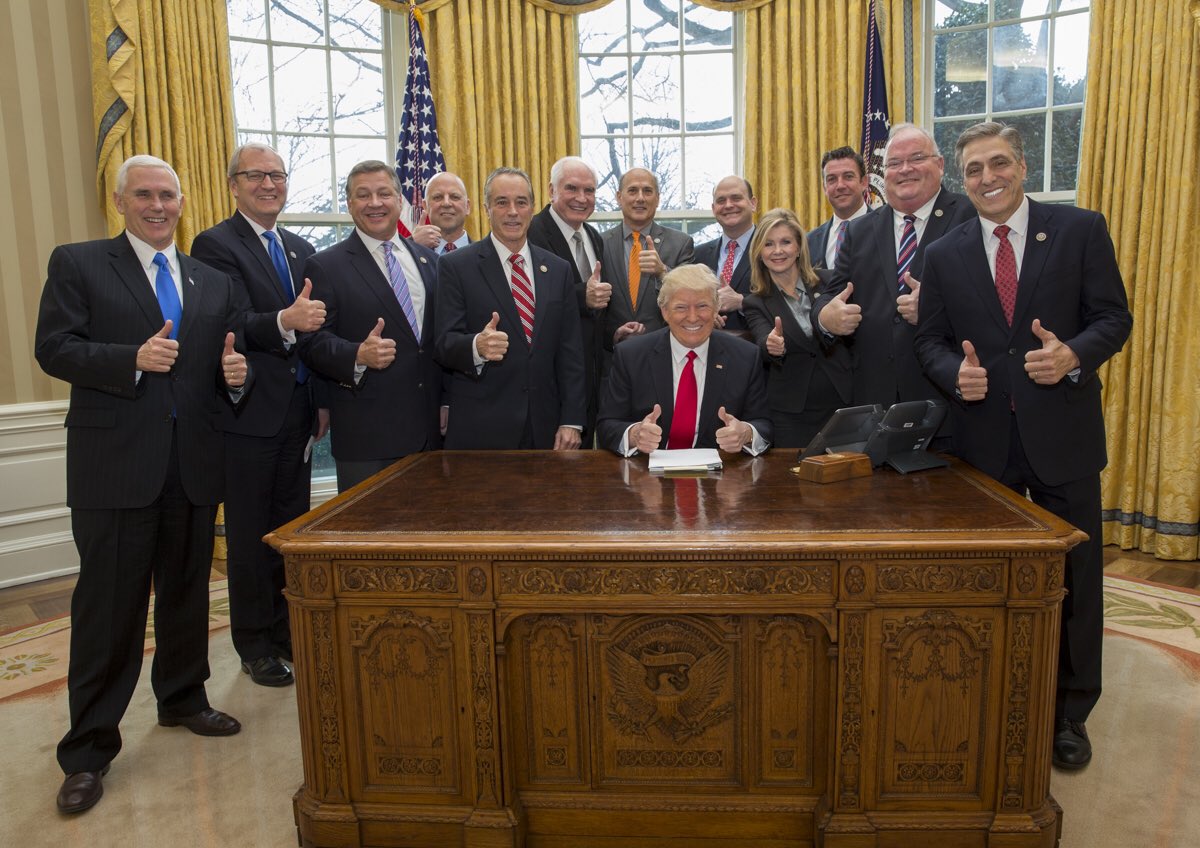 Ever the eagle-eyed, users of Twitter were quick to point out that everyone in the photo a white male bar only one woman (who is also white), raising concerns about the diversity of Trump and his political staff.
https://twitter.com/AdamSerwer/status/832449302282792960?ref_src=twsrc%5Etfw
This picture is so white I need sunglasses.

— Gabe Ortíz (@TUSK81) February 17, 2017