Friday Social: InstaVids, Facebook's Flop and YouTube Confessions
Our #FridaySocial is a weekly round-up of the key social media news stories from the previous seven days.
1. Brands make up 40% of top Instagram videos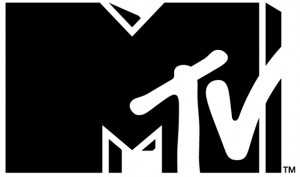 Unruly's Viral Video Chart of the top 1,000 videos on Instagram has revealed that brands such as Disney, Samsung and GE are making up 40% of the list. MTV is the most-shared brand with 84 videos in the top 1,000 and a total of 134,110 shares across social media platforms such as Facebook and Twitter. Phil Townend, MD EMEA at Unruly, said:
"New short-form content platforms such as Vine and Instagram are experiencing explosive growth. By engaging consumers in their native environments across today's complex and fragmented media landscape, and utilizing the Open Web to amplify awareness of their content, brands can maximize the effectiveness of their content marketing strategies to drive sharing and ultimately increase their market share."
2. Facebook: down and out
Facebook experienced large outages earlier this week, apparently caused by routine network maintenance. Users were still able to browse the site during the outage, but were unable to post or comment. The issue affected both desktop and app versions of the site, and of course Twitter users were quick to comment on the issue…
Facebook is down and this photo is so me. #facebookdown #facebook pic.twitter.com/oLIcym2aSR

— Briggs Johnson (@BriggsJohnson) October 21, 2013
Welcome Facebook refugees. You'll find coffee and blankets over there…

— No-AAAHHH! Maul-ing (@NoahMallin) October 21, 2013
3. YouTube to launch music service?
A Billboard report this week stated that YouTube is to launch a subscription music service of its own, rivalling Spotify. The report claims that the service will have both free and paid tiers, with the free service supplemented by advertisements. YouTube will also reportedly offer music videos as part of the service, keeping to its video roots. YouTube responded to the reports saying:
"We're always working on new and better ways for people to enjoy YouTube content across all screens, and on giving partners more opportunities to reach their fans. However, we have nothing to announce at this time."
4. Facebook flips its violence policy
Facebook has made a number of U-turns over its policies on violent content this week. It was revealed earlier this week that Facebook had removed its ban on videos showing extreme violence, with PM David Cameron calling the move 'irresponsible' when a video showing a graphic beheading was brought to light. Now, Facebook has done another 360 – a video showing a decapitation has been removed and the social media giant has outlined its new policy in a press release. Will Facebook's new policies ensure enough is done to protect children?
5. YouTube confession jails man
A drink-driver who confessed to killing a man via a YouTube video has been sentenced to six and a half years in prison. The clip has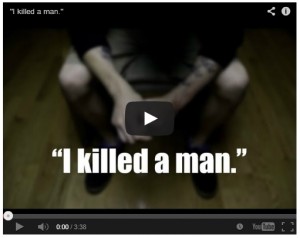 received over 2m views and features the driver Matthew Cordle, with a pixelated face, explaining why he drinks and the details of the night the incident occurred. Cordle states that he consulted attorneys who said that they could get any charges dropped if he was prepared to lie about the events of the night in question, but he wanted to tell the truth. The pixelation is then removed to show Cordle's face clearly – he takes responsibility for his actions and says that he doesn't want to dishonour the memory of the man he killed by lying.
The video was arranged by website 'Because I Said I Would' which encourages users to keep their promises, and ends with Cordle begging views not to drink and drive. The video is very powerful, and definitely worth a watch.
 6. Instagram's ad format revealed
Instagram revealed yesterday how ads would be shown on the photo-sharing site.  They will look like this…
7. Vine-ally! Vine update allows editing
Great news for Vine users as the Twitter-owned video app (or 'camera' as they call it) has just announced updates that creates editing functions.  It brings the app more in line with the video editing features offered by Instagram.  The updates have been labelled 'Sessions' and 'Time Travel'.
With Sessions you can save a video and come back to it later on.  It will allow up to ten videos to be saved for later editing and posting.  Meanwhile, the Time Travel function allows users to remove, reorganize or replace a frame within a video.  The functions will open up the creative options that Vine users have been craving.
Don't forget to let us know your thoughts on all of the stories in this week's #FridaySocial in the comments below or via Twitter – @Umpf / @Allllliiiii