Friday Social: Twitter to cut 350 jobs, Unicabs & Instagram Live
Our #FridaySocial is a weekly round-up of the key social media news stories from the previous seven days.  Let us know your thoughts in the comments or via Twitter – @Umpf/@natashagraham_
Twitter to cut 350 jobs as it makes way for profits
After a successful third quarter in terms of its revenue and growth, Twitter has announced it will be laying off 9% of its workforce – about 350 people.
The social media site has announced the job cuts are part of its strategy to reach profitability and will effect sales, partnerships and marketing departments. This isn't the first occasion as Twitter had already cut 336 employees last year.
Twitter's CEO Jack Dorsey said: "We see a significant opportunity to increase growth as we continue to improve the core service. We have a clear plan, and we're making the necessary changes to ensure Twitter is positioned for long-term growth. The key drivers of future revenue growth are trending positive, and we remain confident in Twitter's future".
Hooch has Facebook ad dropped by ASA
Alcohol brand Hooch has had its advertisement with Vine star Joe Charman removed after Advertising Standards Authority review.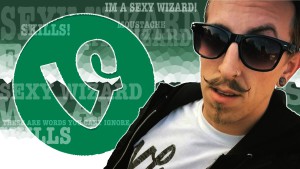 The ad sees Charman walking alongside a pool with three bottles of Hooch in his hand, he spots his friends on the other side of the pool, and he jumps on an inflatable which rapidly propels him across to his mates.
One complaint said the ad showed Charman acting in a juvenile manner and would negatively affect his young fan base. Although the ad has been removed, Facebook has said that the post did not violate its terms.
Londoners treated to a ride in the Unicabs
This week, commuters in London were able to hail down a 'Unicab' – traditional carriages drawn by 'unicorns'. Londoners were able to hop into the rainbow carriages from popular areas such as Canary Wharf, Southwark and Monument and be dropped off at their offices.
The unique stunt came from Three and smartphone company ZTE – each carriage came with the new ZTE Blade for commuters to use along their journeys. The concept has come from the #MagicTogether campaign created by Three and ZTE. The stunt lasted from Wednesday 26th till Friday 28th Octiober.
Instagram is testing 'live' feature for videos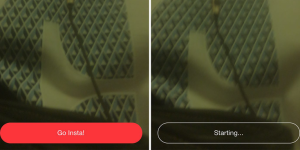 Images have emerged of what could be a live feature on Instagram. It was discovered by a user who was using the beta version of Instagram on Android.The large red button that says "Go Insta!" appears to take people to a livestreaming function.
Instagram have not yet commented on this feature, but it would appear to be a likely move for the social media platform, and follow in the foot-steps of its owners Facebook and Twitter's Periscope. Watch this space…
Twitter shares updates to new character limits
It was announced in September that Twitter will drop photos, videos, GIFs and Polls from its 140 character limit. TechCrunch has reported that Twitter is now testing the removal of usernames in its character limit as well.
This new feature could benefit those using Twitter in a group conversation should it be properly rolled out. At the moment, the feature is being trialled amongst a small number of users and only works in replies to tweets and not organic ones.
And Finally…
#BREAKING: Twitter is killing #Vine https://t.co/alBbKaF8i3 pic.twitter.com/ZXwlMG0450

— Matt Navarra (@MattNavarra) October 27, 2016