Friday Social: Twitter Search, @POTUS and brand new emoji
Our #FridaySocial is a weekly round-up of the key social media news stories from the previous seven days. Let us know your thoughts in the comments or via Twitter – @Umpf / @EllieHallsworth
1. Twitter's Search Update
Twitter's new search results interface is now in the process of being rolled out to all its desktop users, with a refreshed design, more emphasis on media and enhanced filtering options.
In testing since April, the update now highlights important tweets, images and accounts related to your search. Updated tabs make it easier to find the conversations, content and influencers you are seeking, giving you the ability to switch between 'Top' tweets from prominent accounts or have a high amount of retweets, and 'Live' tweets that shows the latest posts from the community.
You can also choose to look up only pictures, videos, accounts and news, and even save or embed your searches.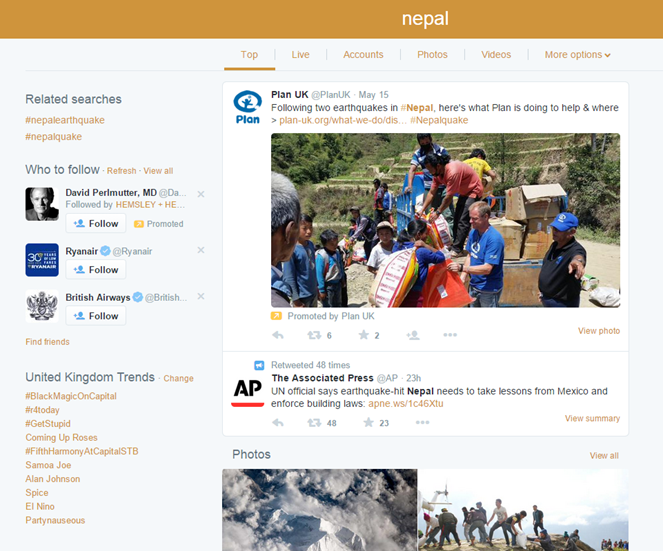 2. Games on Facebook Messenger
So far, updates to Facebook's Messenger function have included the popular 'stickers', photo messaging and voice and video features, but Facebook is now planning to take another step. The standalone chat app is rumoured to soon tie into game apps, and now Facebook has confirmed that it's in talks with third-party game developers.
The technicalities of this are still unclear; whether games would run directly within Messenger, or if the chat app would simply connect players.
3. @POTUS
Barack Obama set up a new Twitter account this week and, in the process, smashed Robert Downey Junior's Twitter record by amassing 1 million followers in just five hours (the previous record achieved the impressive milestone in just under 24 hours).
Having previously used the @WhiteHouse and @BarackObama official handles managed by staff, Obama is six years late to the Twitter party after announcing that his personal tweets would now be found under the username @POTUS.
Hello, Twitter! It's Barack. Really! Six years in, they're finally giving me my own account.

— President Obama (@POTUS44) May 18, 2015
Four tweets in and @POTUS now has 2.26 million followers.
4. New Emoji Alert
There's a big update to The Unicode Standard (computer 'language' to those non-tech geeks) on the horizon, which will most likely mean a number of new emoji announcements and a few tweaks to those that already exist.
A public review issue (PRI) document from the Unicode Consortium details plans to clarify the meaning of a number of emoji symbols, as the meaning currently gets lost between iOS, Android and Windows phones.
You can view the proposal in full here and see the proposed additions here, including the popularly requested taco and burrito emoji. Unicode 8.0 is expected to be published in "mid 2015".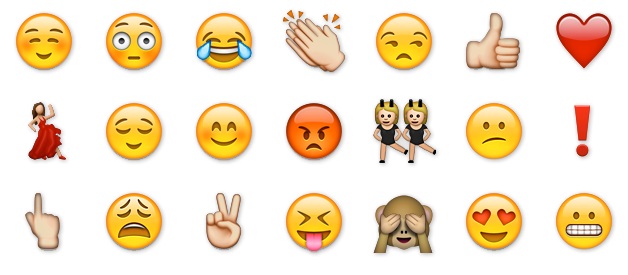 5. The UK's Top YouTube Videos
Marketing Week this week released a list of the UK's ten most viewed videos of all time (excluding music videos), which you can see here in full. Only one ad made it on the list, which was part of Nike Football's 'Risk Everything' campaign from April 2014.
Can you believe YouTube is ten years old? Since the first clip was uploaded titled "Me at the zoo", the site now has more than one billion users.