Friday Social: Twitter Photos, Pinterest Acquisitions & 2015 In Review
Our Friday Social is a weekly round-up of the key social media news stories from the previous seven days. Let us know your thoughts in the comments or via Twitter  – @Umpf /@nathanbrush #FridaySocial
New look for Twitter photos
Twitter changed the way images display on twitter.com this week, with photos appearing uncropped and therefore taking up more space in the timeline. Previously, images would be cropped to a landscape format, and multiple images would be arranged into a symmetrical grid. Now, a single image will appear uncropped, accompanied by smaller thumbnails in the case of multiple uploads. As a result of the change, click-to-reveal quizzes like the one below will no longer display properly on desktop (it appears embedded tweets will retain the old format for now). Find out more about the changes on Twitter's blog.
Guess! How many steps to the top of our Alexanderplatz hotel? In town? Give it a go tomorrow http://t.co/qkEyroJPeH pic.twitter.com/lLBFNJvisz

— Park Inn by Radisson (@parkinn) October 2, 2015
Top pins of 2015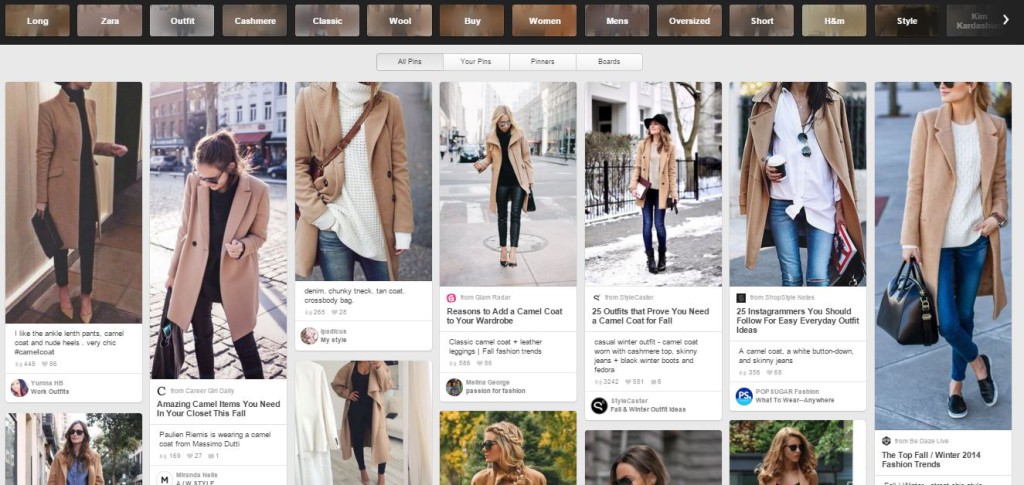 Pinterest users in the UK pin around 3 million items a day to the network, making it a great place to keep track of a variety of trends, including food, fashion and travel. The network has revealed the 'top pins' of 2015, with camel coats the most popular in the fashion category and Amsterdam receiving the highest volume of travel-related pins. Search-wise, it seems Brits are on the lookout for traditional recipes, with pork pie, Lancashire hotpot and toad in the hole all ranking highly. See the full list here.
YouTube wraps up 2015
In another yearly round-up, video network YouTube has created a mashup of the "videos, people, music and movies that made 2015". Featuring YouTube stars and television personalities, the 6-minute piece of content is re-imagined sketches of the biggest trends of the year (and some classics for good measure), sound-tracked by the likes of The Weeknd and Major Lazer. Find out more here and check the video below.
Pinterest acquires two start-ups
Pinterest has made two new acquisitions and subsequently announced that both companies will shut down. The Hunt is a shopping app which allows users to post images of products they would like to buy but can't find online. Users of the app then 'hunt down' said items and share shopping links with each other. The other acquisition is Pext, an app which matches text messages with images and helps users turn them into memes. Pext has already been removed from the App Store and Google Play. It is reported that Pinterest is not acquiring either company for current technology, but rather the expertise which lies within.
Twitter experiments with non-chronological timelines
https://twitter.com/meninodekc/status/673612534063083520
Some Twitter users noticed something strange happening this week, with tweets not appearing in the usual 'reverse chronological' order. Users' timelines already feature 'While you were away' sections and promoted content, but this is the first example of where Twitter has openly experimented with ordering recently-published, organic tweets in a different order. It should come as no surprise however, as Twitter's Kevin Weil revealed last month:
"Great product teams are always challenging their own beliefs… changing away from purely reverse chronological timeline to a world where we try and show you the most interesting and most relevant most important thing that's happening in your world the moment you open Twitter — that's an example of questioning your core beliefs"