Friday Social: Twitter GIFs, Instagram Updates, New Google Logo
Our #FridaySocial is a weekly round-up of the key social media news stories from the previous seven days. Let us know your thoughts in the comments or via Twitter – @Umpf / @natashagraham_
Twitter Tests New GIF-Making Tool at VMAs
Sunday night's VMAs was live-tweeted by multiple celebrities, but a select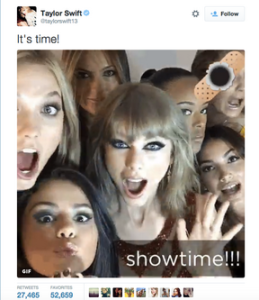 few were given the chance to test out Twitter's newest feature.
Taylor Swift tweeted using the new GIF-making tool, which can also have stickers and text added to them as well.
This new feature is much like Snapchat's recent update to allow users to add emoji stickers to its videos and images, and Facebook's update for the same feature on its mobile app.
Other celebrities using the feature at the MTV awards were Big Sean and Pharrell.
Twitter has not announced whether this GIF-making addition will be available to all users, but it would make sense for Twitter to roll it out to the public and join its competitors Snapchat and Facebook.
Instagram adds five new features to its update
Last week Instagram dropped its famous square-shaped photos, and has followed up seven days later with five new updates.
Sharing a post: before users would have to drop an "@" for each friend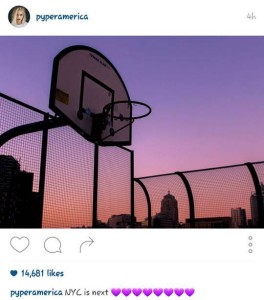 they wanted to see the image, now the arrow sign next to the comment or like buttons allows you to share the post directly and privately to a user or group.
Name your group: A small but useful feature – if a user's group message gets lost amongst all the other direct messages, users can now name each group chat, making them easier to locate.
Reply to DM's with a photo: When no amount of words can describe what you mean, direct messages can now allow users reply with a "quick-camera" option, so users can snap a selfie or share their surroundings in a photo.
Larger than life Emoji's: If users don't fancy using the quick-camera feature, they can send an emoji, which will now appear larger in the messages (similar to Facebook Messenger).
Threaded Messages: Users don't have to open a new conversation every time they want to send a direct message to someone. Users can keep the conversation going with the people they speak to the most, and scroll back to find previous comments.
LinkedIn gets a revamp
From this week, LinkedIn will be rolling out its refreshed messaging feature. In a bid to keep up with the other social media platforms, LinkedIn has introduced a chat-like look to its private messaging, in addition users can send stickers, Emoji's and GIFs. Maintaining its professional angle, documents and photographs can also be attached to messages.
LinkedIn has said these changes are coming to iOS, Android and Web for LinkedIn's English-speaking users first. The rest of the user-base will follow soon after.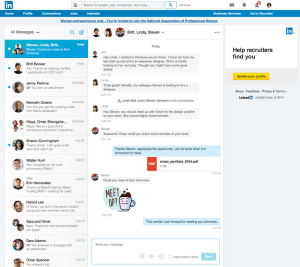 Google's biggest update in 16 years
The most immediate change to Google's logo is the removal of the Serif – leaving a brighter and sleeker look, but it's also animated.  Beyond the change in its logo, Google now offers so much more for example, Google Docs are now integrating to searches by voice, as well as voice typing – this means you just tap the microphone symbol on the IOS, Android or web application and start speaking and Google will recognise what you are saying. The voice recognition feature is currently being rolled out across 40 different languages.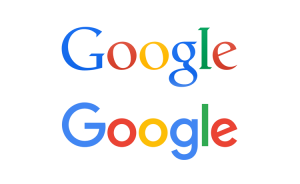 Also, when making a search by voice on the internet, the new logo will change into an equalizer and move to the pitch and tone of your voice. When it is calculating your search, the four dots will reappear and spin back to the original logo when finished – this may seem like minor aesthetical changes, but since 1999 Google has made no major updates to its look.