Friday Social: Twitter Gets Bugged, Facebook's New Dating Site, And Meghan Markle
Our #FridaySocial is a weekly round-up of the key social media news stories from the previous seven days. Let us know your thoughts in the comments or via Twitter – @Umpf
Twitter gets bugged
This week, Twitter made a national announcement, asking all 330 million of its members to change their passwords after a 'bug' saw login details stored as readable text on its internal computer system.
The lapse is understood to have affected a substantial number of users, leaving their logins unprotected for 'several months' before the company became aware of the issue. Twitter nevertheless have said they have now fixed the problem and has seen 'no indication of breach or misuse' but has advised everyone to change their password as a 'precaution'.
We recently found a bug that stored passwords unmasked in an internal log. We fixed the bug and have no indication of a breach or misuse by anyone. As a precaution, consider changing your password on all services where you've used this password. https://t.co/RyEDvQOTaZ

— Twitter Support (@TwitterSupport) May 3, 2018
Those pesky pests!
Jet away with Instagram
For many who scroll through Instagram in awe of the globe's desirable hotspots – you can now book your dream holiday through the app. The image-sharing platform has announced the introduction of new 'action' buttons that enables you to book holidays, make reservations and purchase directly through Instagram.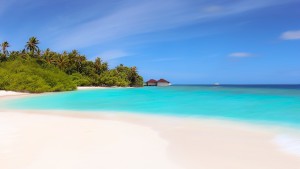 The payment button will be available for select businesses in a bid to boost functionality and will allow business to be conducted without leaving the page – here's to the impulse purchases!
Twitter hints at encryption
According to many reports, buried inside Twitter's Android app is a 'Secret conversation' option suggesting that Twitter will soon support encrypted direct messages.
The encrypted DM option was first spotted by Jane Manchun Wong, a computer science student – and if the feature launches, it could make Twitter a better home for sensitive communications that often end up on other encrypted messaging apps like WhatsApp.
Twitter is working on End-to-End Encrypted Secret DM! pic.twitter.com/2lLr5i1p42

— Jane Manchun Wong (@wongmjane) May 4, 2018
Looking for Love
If you thought there were enough dating sites already with the likes of Tinder POF and Match.com… think again!
Mark Zuckerberg has announced Facebook is launching a dating feature for 'building real, long-term relationships (not just hook-ups)' focusing on helping the platform's main growth group of the over 35s look for love.
Facebook has the largest network of singles in the world, a mission to bring people closer together and detailed data that research has shown knows you better than your partner. Can it break Tinder? https://t.co/6LLqacE6Wf

— Hannah Kuchler (@hannahkuchler) May 9, 2018
Don't panic! – the 'dating' service will require users to create a new profile, so you don't have to worry about having to purge your profile's history – including the embarrassing drunken nights of 2011 or the failed attempts at fancy dress.
And finally…
After four years of being solo at Madame Tussauds in London, Prince Harry's wax figure finally has a companion: Meghan Markle.
OMG the day has come! We're SO excited to announce that Meghan Markle will be joining Prince Harry at #MadameTussaudsLondon on the 19th of May! Who's ready to hang with the royal couple? ? #RoyalWedding #MeghanMarkle pic.twitter.com/d1swSiAHgz

— Madame Tussauds (@MadameTussauds) May 9, 2018
Madame Tussauds has received great publicity and praise for the new figurine, which does the soon-to-be duchess real justice – It also has received the royal seal of approval!
Madame Tussauds unveils a wax figure of Ms. Meghan Markle ahead of her wedding to Prince Harry on May 19 at Madame Tussauds on May 9, 2018 in London, England. pic.twitter.com/XuDzVnW39U

— Royal Ladies (@vaninaswchindt) May 9, 2018
Markle's replica will be available for public viewing beginning May 18 for those looking to take a selfie with her ahead of her big day.