Friday Social: Twitter Floats, John Lewis Launches Christmas and YouTube Overhauls Comments
Our #FridaySocial is a weekly round-up of the key social media news stories from the previous seven days. This week's #FridaySocial is a special crowdsourced edition brought to you by Pip, @AmyInLeeds and @Allllliiiii – let us know your thoughts on this week's stories in the comments below, or via Twitter! 

1. Google launches restricted communities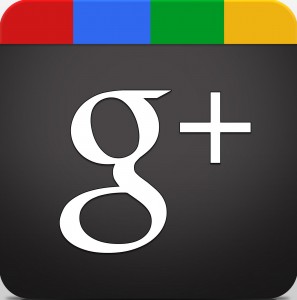 Google has this week launched a new Google+ feature aimed at increasing privacy for businesses. 'Restricted communities' will help to ensure that internal-only content remains that way, due to an extra layer of security that allows only users within a certain organisation to join the conversation.
Businesses will be able to decide if their new restricted community will be invitation only within the organisation, or open to all employees. Admins are also able to open the discussion to other wider domains, so that partners or clients can also join the group. Google says: Whether it's designs of your beta product or notes from your team off-site, anything you post will remain restricted to the organisation."
Restricted community members will be able to share files, videos, photos and events via Google Drive.
2. Twitter hits the stock market
Twitter floated on the New York Stock Exchange (NYSE) this week and share prices have already jumped more than 73% in the first day of trading.
Shares in the site closed at $44.90, up from the initial price of $26 each – making Twitter worth just over $31 billion. This valuation makes the social media platform more valuable than global companies such as Sony and Netflix, and it's expected to become more valuable than Facebook.
More than 13 million shares were traded during Twitter's first day as a public company.
3. John Lewis Christmas advert is already trending on Twitter after being released online this morning
Over the past few years, many people have begun to associate the start of the festive season with the release of the John Lewis Christmas advert. True to form, the 2013 advert is another tear jerker looking to pull at the heart strings of Christmas shoppers. It's a Disney-inspired animated tale of a hare battling to ensure a bear doesn't miss out on the festivities, which has already received a warm reception on Twitter.
4. Facebook 'Like' button gets a redesign
 Yes, the thumb has gone from the like button.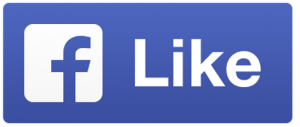 Instead, it will appear in the dialogue box above the button that shows you how many Likes your post or page has. The new button features the Facebook "f" logo instead and is white on blue, rather than blue on white.
According to Peter Yang, who announced the redesign, the new logo is optimized for high resolution screens.
5. Calls for Iran Social Media ban to be relaxed
Iran's Culture and Islamic Guidance Minister, Ali Jannati has called for legalisation of social media sites such as Facebook and Twitter.
Both are currently blocked by the Iran government along with other sites that are considered politically sensitive. This follows the use of social media to organise street protests against a presidential vote in 2009. The change of heart comes with the election of President Hassan Rouhani in June who himself is a Twitter user, with a following of over 120,000.
There may still be challenges ahead though, Jannati said Internet bans are overseen by a screening committee, separate to the Culture Ministry and conservative rivals see such sites as a conduit for potentially corrupting Western influences.
6. YouTube gets organised
Back in September YouTube announced that it would be overhauling its comments format to provide threaded replies, Google+ integration and better sorting. The changes have now come into effect and you'll see comments from your own Google+ circles, video creators and popular personalities at the top of comment streams.
The changes have had a mixed review from users, those anti – some of which feel as though they are now forced into using Google+ and those pro – who see the change as progressive and an inevitable part of Google's strategy. What do you think?