Friday Social: Twitter Fails to Attract New Users, Fans Help Save Paint and Love Island Sparks Twitter Frenzy
Our #FridaySocial is a weekly round-up of the key social media news stories from the previous seven days.  Let us know your thoughts in the comments or via Twitter – @Umpf
Outpouring of Love Helps Save Paint
After more than 30 years, graphics program Paint was finally laid to rest after it was included in a list of Windows 10 features that will be either removed or no longer developed.
The program launched in 1985, and everyone was gutted to see it go.
https://twitter.com/ThisIsGaZa/status/889419962887962624
MS Paint is the greatest thing to have ever existed.

— Chaotic (@ChaoticRavenger) July 24, 2017
The reaction of die-hard Paint fans from around the world was so great that it actually helped save it from extinction.
In an update, Megan Saunders, Microsoft's general manager of the 3D for Everyone initiative, said: "MS Paint is here to stay, it will just have a new home soon, in the Windows Store where it will be available for free.
"We've seen an incredible outpouring of support and nostalgia around MS Paint. If there's anything we learned, it's that after 32 years, MS Paint has a lot of fans. It's been amazing to see so much love for our trusty old app."
Its successor – Paint 3D – will still be available as well. Phew!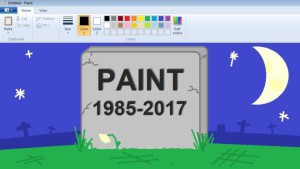 Twitter Fails to Attract New Users…
Twitter has hit another bump in the road as news broke this week that it has failed to add any new monthly active users in the past three months.
A new report revealed that numbers still stand at 328 million, which caused share prices to fall. However Twitter added that 12 percent more users are accessing the site on a daily basis than in the same quarter last year.
It's not the best news for the social media platform, which has been on damage control since a bullying and abuse culture emerged amongst users, which Twitter is trying desperately to diminish.
It also follows a strong performance from rival Facebook and competition from Snapchat. Only time will tell how this will play out for Twitter.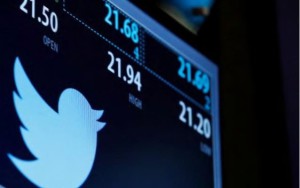 …Whilst WhatsApp Celebrates the Billion Mark
In stark contrast to Twitter's current situation, WhatsApp is celebrating its latest milestone – reaching 1 billion daily active users.
Back in February, the Facebook-owned messaging service announced it had reached a billion monthly active users, beating Messenger to the same milestone by five months. It has since continued to grow and now boasts a billion daily active users.
To put it in perspective, Facebook has 1.33billion and Snapchat has only 166million.
Whatsapp also revealed that 55 billion messages are sent daily, as well as 4.5 billion photos and 1 billion videos.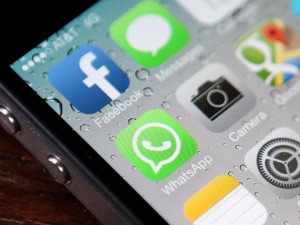 Google Tests Autoplaying Videos in Search Results
Google is dabbling in the idea of including autoplay videos within its search engine, meaning trailers and clips could play in search results without any prompting from the user.
The internet giant recently confirmed it is currently running a small-scale experiment which involves automatically playing videos in search results.
Autoplay videos and adverts have become a nuisance of late, with Facebook and Twitter both making use of the annoying concept.
The good news is that it's just a trial for Google, and there are no confirmed plans to roll it out just yet. Watch this space.
And finally…
We couldn't round-off the week without mentioning the TV show everyone's talking about. As if you didn't already know, the latest series of Love Island finally came to an end this week – much to the disappointment of millions of viewers (including 99% of the Umpf team).
The show proved so popular that more than 500,000 tweets were sent during the Love Island final – bringing the series total to a staggering 8.2m.
Camilla was also the most talked about housemate, followed by Jonny in second place.
Love Island really was our type on paper, and even though it's only been a few days, we're already prepared to crack on and do some grafting for the next series!