Friday Social: Tweeting Potholes, Buyable Pins and InstaAds
Our #FridaySocial is a weekly round-up of the key social media news stories from the previous seven days. Let us know your thoughts in the comments or via Twitter – @Umpf and @GrittAlessandra
Tweeting Potholes Demand Repairs
Panama City (Central America) has, like many bustling cities, a host of neglected roads. Local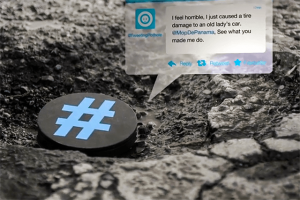 television station Telemetro Reporta has decided enough is enough and has teamed up with P4 Ogilvy & Mather to create potholes that tweet at the Panama City Ministry of Public Works when a car drives over them.
A pressure-sensitive device has been placed in each of the city's worst potholes. When activated, a tweet is sent to the public officials to request that it's fixed and so far, the scheme has been well-received with the Minister of Public Works himself making an appearance on the evening news to discuss the problem.
Pinterest Launches Buyable Pins
Pinterest announced this week that it's launching Buyable Pins on its iOS app later this month, with Android and desktop to follow later in the year.
The pins will allow users to click straight through to buy more than two million products spotted on the site using either a credit card or Apple Pay.
Pinterest CEO Ben Silbermann explained at a company event on Tuesday: "The thing users have been asking us for a while is the ability to buy."
Buyable Pins will be free for retailers, but fees could be introduced later.
Caitlyn Jenner Breaks the Internet
When Caitlyn Jenner's Vanity Fair cover was revealed earlier this week, Twitter was abuzz with opinions about her transition.
Despite the wealth of support for Jenner, some well-intentioned users were still slipping up and misgendering her. Twitter bot @she_not_he has set out to politely correct tweeters using Jenner's incorrect pronouns.
.@pardesoteric Click, whirrrrrr. It's she, not he.

— She not he (@she_not_he) June 4, 2015
At the time of writing, the account had tweeted to more than 3,500 users.
Facebook Tests Saved Replies
Facebook is testing Saved Replies, which allows administrators of brand Pages to save message templates to use when communicating with customers via the social media site.
The new feature, available via Messages, allows admins to create a reply and save it to be used later on. Saved templates can be searched and are simple to use – simply click, customise using the tool's handy personalisation tools, and send.
Saved Replies are currently being tested with a small group of Pages.
Instagram Launches New Ads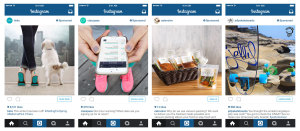 After slowly rolling out its advertising platform among big brands, Instagram is finally offering more specific and more powerful tools.
The photo-sharing platform announced this week that after expanding ads on Instagram to eight countries and working hard to build a quality experience for businesses and people alike, it's now ready to allow advertisers to do even more.
Now, Instagram is introducing a series of new call-to-action buttons that can be added to promoted content, including 'Shop Now', 'Install Now', 'Sign Up' and 'Learn More'. When clicked, a mini-browser will open in the app so that you can easily return to Instagram again.
Instagram will also now allow ads to be targeted by more than just age, gender and country. Brands will be able to drill down further info demographic and interest info, and users will be able to feed back on the ad content they see.