FridaySocial: 140 Character Rule, Trending Topics & Trust API
Our Friday Social is a weekly round-up of the key social media news stories from the previous seven days. Let us know your thoughts in the comments or via Twitter  – @Umpf / @nathanbrush #FridaySocial
Twitter changes its 140 character rules 
Undoubtedly the biggest social media news this week was Twitter's announcement of changes to its 140 character rules. Rumours spread last week and it's now official that the following changes will roll out over the coming months, allowing for easier conversation and inclusion of rich media on the network.
– When replying to a tweet, @mentions will no longer be included in the 140-character count, making it easier to have conversations with multiple users
– Photos, GIFs, videos, polls and quoted tweets will no longer be included in the 140-character count
– Users can retweet or quote tweet themselves
– New tweets that begin with a @username will now appear to all followers, not just those who follow that particular user, negating the need to use the ".@" workaround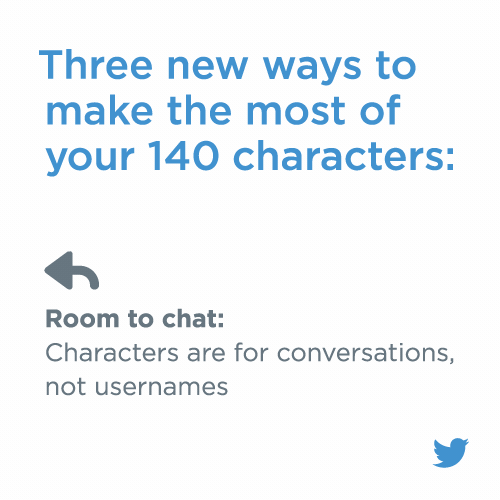 More information can be found here.
Facebook tweaks Trending Topics
Following an internal investigation, which resulted from a Gizmodo report in which a former employee said conservative news was routinely suppressed, Facebook has announced an overhaul of its Trending Topics feature. Colin Stretch, Facebook general counsel, said there was "no evidence of systematic political bias" but acknowledged that the current system could be misused. The network will no longer rely on a predetermined list of news outlets in an attempt to "restore trust" in the feature. Trending Topics appear in the right-hand column on desktop and upon hitting the search bar on mobile.
Google plans to phase out passwords
Google is working to remove passwords from its Android OS by the end of the year. The tech giant intends to improve security by introducing a combination of other authentication factors, including facial recognition, typing patterns and bodily movements. Alone, these indicators are not particularly secure but combined, Google claims the result is '10 times as secure as a fingerprint'. The feature is known as the Trust API and is due to be tested with some large financial institutions next month.
Facebook apologises for banning plus-size photo
Facebook was at the centre of a media storm this week when it was forced to apologise for banning a photo of plus-size model Tess Holliday, which supposedly violated its 'health and fitness' advertising policy. Facebook told feminist group Cherchez la Femme that the image depicted "body parts in an undesirable manner". Facebook apologised, explaining it processes millions of images this week and mistakes do happen, while Tess Holliday benefited from a wave of international news coverage.
Uber launches Trip Tracker
Taxi app Uber has introduced a feature which lets friends and families track each other's journeys in real time. Trip Tracker, an element of the new Family Profile option, alerts members of your group when you order a cab and then allows them to see your Uber making its way to your destination. It would not be surprising if Uber introduced chat or image and video sharing features to try and further increase the incentive for engagement with its app. For now at least, Trip Tracker is perfect for looking after your loved ones (and being a super stalker).