Friday Social – Tinder Moments, iOS8 and new Hootsuite Owl
Our #FridaySocial is a weekly round-up of the key social media news stories from the previous seven days. Let us know your thoughts in the comments or via Twitter – @Umpf /@TomScott1
1. Instagram Update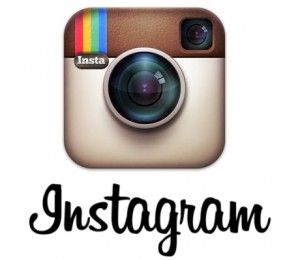 The latest upgrade to Instagram has turned the photo sharing application in to a much more powerful photo editing tool. 10 new editing features have been added for both iOS and Android, contrast, brightness and saturation are now on a sliding scale to give your more control. Filter intensity can also be edited using a slider.
These updates are live now, just update the application on your smartphone.
2.Tinder
Tinder, like it or loathe it, has become an incredibly popular app with over 10 million new matches every day. There has been a major overhaul of the design, but the basic functionality remains exactly the same. The major new addition is 'Tinder Moments' essentially this is Snapchat for Tinder, you can now take images and send them to all of your matches and the images expire after 24 hours.  The ability to send and receive images does add potential for adverts, something Tinder will be keen to implement soon having generated no revenue currently.
A spokesperson for the firm said: "Moments are swipe-able photos you can instantly share with all of your matches at once,' the firm said. With Moments you can swipe through fun Moments shared by your matches and get a glimpse into each others lives. You can react by swiping right to 'like or left to 'nope' a Moment, just as you would profiles, or you can take it one step further and reply with a message. Moments are the perfect excuse to say more than just "hello." Just like real life the moments we experience start to fade, which is why every shared Tinder Moment can only be seen for 24 hours"
3. Apple iOS update
It is that time of the year again where the Apple CEO, now Tim Cook, takes to the stage and announces changes to the company's operating systems and hardware. iOS8 is on its way and will include a raft of new features, including:
-Healthkit – A central app which will collect all of your health data in one place and allow you to share it with other applications. It will be compatible with devices like Nike+ and presumably the iWatch when that arrive
-Notification centre – You can now respond to notifications without leaving the application you are currently using. This also applies if your phone is locked, just click the notification and a list of actions will appear, without having to unlock or load up a new app.
-Messages – These have been Whatsapped up, allowing you to name group conversations, add and remove people at any point and also share files such as photos within these conversations. There will also be a mute button, so you can ignore overly enthusiastic conversations causing your phone to vibrate or beep frequently!
-AirDrop – This now works between your Mac computer and iPhone.
-Mac and iPhone communication – Your mac will display who is calling you, as well as allowing you to start a call on your iPhone from your contacts list on your mac.
iOS8 will be available for UK users this Autumn.
4. Shop directly through Instagram with Vogue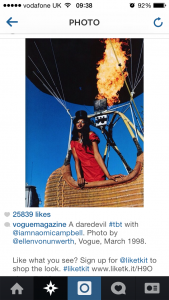 Vogue's 1.9million followers on Instagram are now able to buy items directly via the social photo-sharing platform, thanks to the LIKEtoKnow:IT Insta-shoping tool.
Followers must first sign up to LIKEtoKnow:IT to link their Instagram account, then it's just a double-tap to shop the items that feature in the image – users will receive an email linking them to where to buy, and Vogue will receive commission for each purchase made through Instagram.
5. Argentina joins Twitter and Facebook in time for the World Cup
As World Cup excitement reaches fever pitch, Argentina fans will be delighted to hear that they can follow their national team via the new official Facebook and Twitter pages. This means that 30 of the competing nations will have an official Twitter presence during the World Cup. Just Portugal and Iran left to join up!
6. Hootsuite unveils new, mature Owly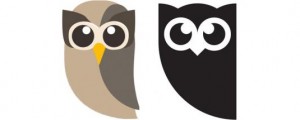 Social media management tool Hootsuite has rebranded its mascot Owly to reflect the more mature, serious side of social. Now, instead of its usual colourful outfit, Owly has been kitted out in head to toe monochrome.
Hootsuite's VP of Marketing Dee Anna McPherson told The Drum: "There's a magic to the HootSuite culture, and we want to hold on to that while also becoming a sophisticated organisation… HootSuite serves a very broad market, everything from individual power users to the largest Fortune 1000 companies. We started serving small and medium sized business to large enterprise organisations who are now more than 50 per cent of our revenue. So we felt we needed to refresh the brand to appeal to the needs of these broad users."