Friday Social: The War on Fake News, Love Island's Instagram Legend, Snapchat's Musical GIFS and GCSE's!
Our #FridaySocial is a weekly round-up of the key social media news stories from the previous seven days. Let us know your thoughts in the comments or via Twitter – @Umpf / @daniiyk
The War on Fake News
In what may seem like an ongoing battle, this week Facebook and Twitter have banned over 900 account groups and pages in Iran and Russia in a bid to tackle fake news.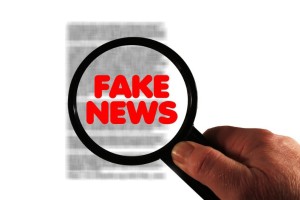 The pages have said to be banned for co-ordinating inauthentic behaviour, manipulation and over engagement in misleading political behaviour.
Facebook recently stepped up policing since it admitted Russian agents had been able to run politically influential campaigns before the 2016 US presidential election.
Love Island's Instagram Legend
It would appear you are never too old to become Insta-famous – as Dani Dyer's grandfather 'Bruv' quickly discovered when he joined the photo sharing app this week, receiving over 11,000 followers in just the first two hours.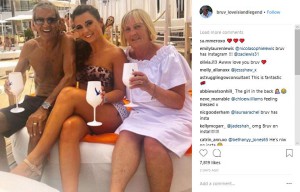 Now reaching 33,000 followers, Bruv has been sharing unseen family snaps on the channel and the public are loving it!
Snapchat's Musical GIFS
Snapchat users can now post musical GIFs to a chat or to their own story, thanks to an integration with TuneMoji.
https://twitter.com/TechCurated/status/1032561854520995840
TuneMoji is an app that allows people to create and share GIFs which all feature licenced music, and it is believed to be the next logical step in the evolution of visual communication.
The partnership follows on from Snapchat's announcement in June that the company has opened to third party developers with its Snap Kit platform.
Facebook Prevents Discrimination
Facebook has announced this week that it has taken steps to prevent discrimination via its ad targeting system by removing over 5,000 filter options linked to attributes such as ethnicity and religion in a bid to prevent the service from being abused.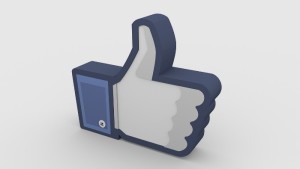 The removal of the targeting option comes amid an investigation from the UK Department of Housing and Urban Development, which filed a complaint last week alleging Facebook has enabled discriminatory housing practices with its ad targeting options.
And finally…
GSCE results day dawned upon us this week and flooded social media with celebratory messages.
@m_wiffen cracking effort Matty from the Shires. Well done in getting excellent GCSE results mate. Well deserved. pic.twitter.com/VFRIxf6NNI

— Logcutter No.1 (@DoxyParkRed) August 23, 2018
Proud of my big boy today! #GCSE results are in…Spanish, German 9 (A**) that's top 2 % of the country ???????? @benjaminrowe_ #Congratulations #proudmum #workedsohard pic.twitter.com/kGg3KAYwMW

— Anna Rowe (@AnnaRowe123) August 23, 2018
Well done year 11 textiles! So proud of you all! X @OAHemsworth #gcseresultsday2018 #gcse #textiles #gcsetextiles pic.twitter.com/nZAlxQDMVo

— Miss Fairclough (@missfairclough1) August 23, 2018
Well done all!