Friday Social: The Safety Pin, Male Verification and Farewell to Fake News
The Safety Pin
Shock descended upon us all as Trump was named the 45th president of the United States. The result lead many communities targeted by Trump's policies to fear an upturn in racially motivated instances.
A number of people have decided to create a united front and show solidarity by one simple gesture – wearing a safety pin to identify themselves as a 'safe ally' and posting their image on social with #safetypin. The gesture first gained momentum after Brexit left immigrants fearing for their safety and has now been rolled out across the pond to help those exposed to violence or hate after the recent election.
Male Verification
The blue tick – it has rapidly become the status symbol for legitimacy within the online world. However, recent research has revealed that more men appear to be verified on Twitter than women.
It's difficult to determine how many verified males there are in comparison to females on the platform — Twitter does not request gender during signup or the verification process.
Analysis by Brandwatch suggests far more men than women have been verified in Australia and the U.S.  For instance, in Australia, 83.3 percent of verified users were male compared to 16.7 percent female.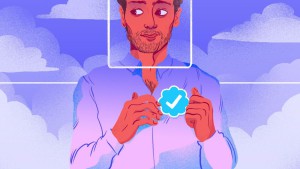 Instagram Stories
Everyone loves an Instagram Boomerang (that one second wiggle). So, it was only a matter of time before you could include them in your Instagram story (something Snapchat doesn't have…yet).
Other additions also include the ability to tag accounts in your story allowing people to tap on the username just as you can do in the comments section. However, you will not receive a notification, instead you will be notified via a direct message.
The final addition is exclusively for verified account holders –  the ability to insert web pages within a story to help drive traffic and boost engagement. Clever.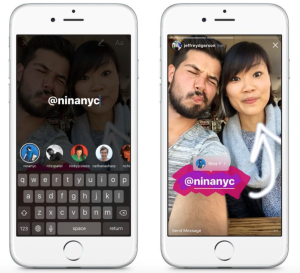 Farewell to Fake News
Following claims that fake news and hoaxes may have contributed to influencing the 2016 presidential election, Facebook has announced it is taking steps to eliminate 'fake news'. Zuckerberg stated: "Our goal is to show people the content they will find most meaningful… people want accurate news".
He also went on to assure Facebook users that more than 99% of what people view is authentic.
As its dominance has grown, Facebook has resisted claims that it's becoming a news publisher, exercising a large amount of editorial judgment which can ultimately sway the minds of billions of users. Instead it has reiterated that it's simply a technology platform.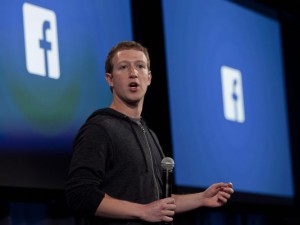 Video call via WhatsApp
In the upcoming days, WhatsApp will be rolling out a new feature – you will now be able to video call your friends via the app.
Why use this over FaceTime? Well, with this feature you will be able to contact anyone who uses an iPhone, Android or Windows device as opposed to just those choosing to use an iOS system. Also, video calls made using WhatsApp are fully encrypted to prevent unauthorised
access from snoopers.