Friday Social: Spotify logo, Emoji pin codes, Facebook Moments and #AskRachel
Our #FridaySocial is a weekly round-up of the key social media news stories from the previous seven days. Let us know your thoughts in the comments or via Twitter – @Umpf / @natashagraham_ 
Spotify sparks fury with new logo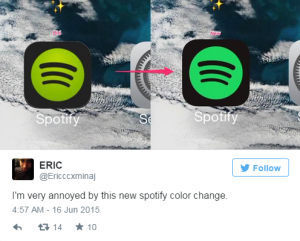 Spotify made a minor update on its appearance this week, resulting in a major backlash from its users. The music streaming service updated its original pea green logo to a fresher, brighter mint green.
People took to Twitter to vent their frustration and anger – their reaction was so huge that "Spotify Green" became a trending topic. Tweets ranged from slightly annoyed to utter outrage:


Luckily for the stressed majority, the desktop version of Spotify still utilises the original green logo. Social chatter suggested the change in design was an attempt to fight off new competitor Apple Music, though few were convinced. One tweet from Jimmy Tatro said: "Apple announced Apple Music and then Spotify was like 'Quick! We need to change our widget to a different shade of green!'"
Emoji pin codes to be used by UK banks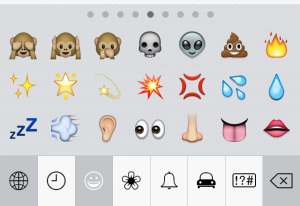 Using emojis as a four-digit pin code could be the way forward for online and mobile banking according to a British banking software company.
Intelligent Environments believes that using pictures instead of numbers is far more memorable and secure as there is more to choose from the 44 emojis, than the traditional 0-9 digits.
With insight from memory expert Tony Buzan, he explained that the idea has potential because it "plays to humans' extraordinary ability to remember pictures, which is anchored in our evolutionary history."
The move is being aimed at 16-25 year olds, with the company consulting millennials for their input on the potential new scheme. Commenting on the concept, Managing Director, David Webber, said: "Why can't financial service be fun and innovative?"  Intelligent Environments haven't yet patented the idea, leaving the use of Emoji's for security, up for grabs.
Facebook launches 'Moments'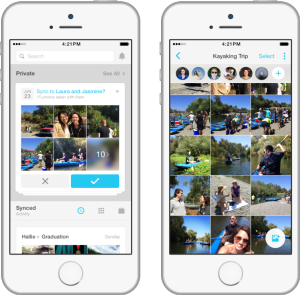 Facebook has commented it will soon be launching a new photography app called 'Moments'. The platform will allow people to sync their photos with the Moments app, which then provides access among friends to use photos they didn't take.
Moments will group the photos based on when they were taken, and using facial recognition technology, confirm which of your friends were in them. You can then privately sync those photos quickly and easily with friends of your choice, and they can choose to sync their photos with you.
The app aims to get rid of groups taking the same type of photo on multiple devices, when only one needs to be taken, and then shared with friends through the Moments app.
The app launched is the US on IOS and Android on Monday, and will be rolled out across other countries soon.
#AskRachel

This week, Rachel Dolezal, the president of the Spokane branch of the NAACP (National Association for the Advancement of Coloured People), was forced to resign after claiming to be of African-American descent, despite proof suggesting otherwise. The civil rights activist was 'outed' as a white American citizen by her parents, causing media outrage.
Amidst the flurry of responses seen on Twitter, a trend emerged called #AskRachel in which users have decided to jokingly ask Rachel questions related to African-American culture.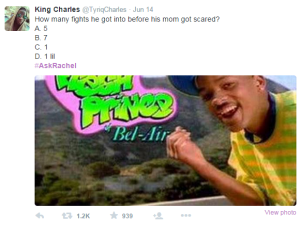 Twitter introduces video autoplay on user's newsfeeds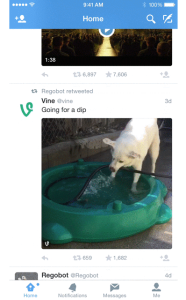 Twitter has launched a new update for the IOS app, allowing users to see Vine's, GIF's and other video media play automatically on the newsfeed.
Videos will play muted unless the user clicks on the item to hear the audio, and they will also be able to expand media into full-screen view.
Twitter aims for this more "media-centric" update to increase user engagement, with test runs of the feature seeing a higher rate of engagement, and improved viewer rates for the brand provider.
For users concerned about potential battery drain on smartphones with the new feature, there will be an option in the settings where users can revert back to the original system.
Currently, the update is only available on IOS and Twitter desktop site, but should be available on Android soon.