Friday Social: SnapTickets, Tumblr Live Photos, and the Emmys
Our #FridaySocial is a weekly round-up of the key social media news stories from the previous seven days.  Let us know your thoughts in the comments or via Twitter – @Umpf / @GrittAlessandra
SnapTickets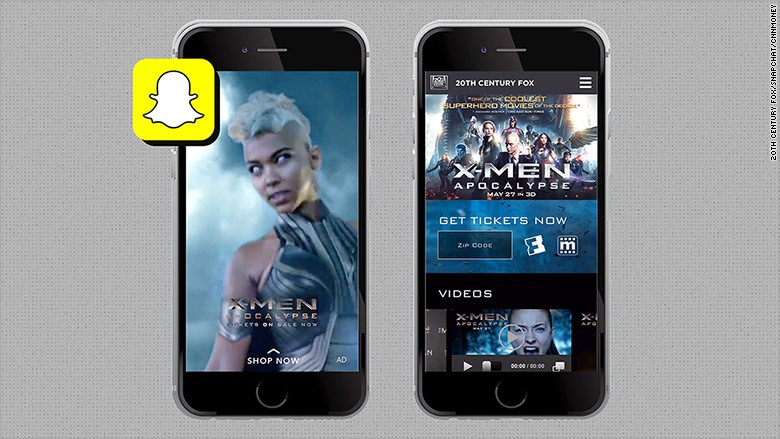 Remember when Snapchat let users buy tickets to the new X-Man: Apocalypse movie through the app back in May? Well, now the photo-sharing app has plans for a wider roll out of the feature.
The news comes from movie ticketing company Fandango, which worked with Snapchat on the X-Men campaign. A statement given to the New York Times said: 'A Fandango interface designed for Snapchat (again, allowing users to buy tickets without toggling between apps or leaving the platform) is on the way'.
Snapchat has declined to comment further, so details on how soon users will be able to access the feature are vague. From what we can tell, users could potentially access the in-app feature by swiping up on the movie ad that would play in between Stories. Fandango has also recently introduced ticket purchase via text message (a new feature for iOS 10) and via Facebook.
Keep an eye out for movie ads appearing on Snapchat in the future!
Picture credit: money.cnn.com
Emmy Awards on Twitter
Sunday 18 September marked the 68th annual Emmy Awards, honouring the brightest stars in U.S prime-time television. Throughout the show Twitter was alive with conversation, predictions, highlights and reactions.
In data released by Twitter on Monday, Game of Thrones and Orphan Black topped the 'Most-tweeted-about shows' list, with the 'Most-discussed moment of the evening' and 'The night's most Tweeted-about star' going to Orphan Black actress Tatiana Maslany and her award for Lead Actress in a Drama.
By far one of the most uplifting trends running throughout this year's awards was Amy Poehler's #SmartGirlsAsk, a pioneering project in partnership with the Television Academy, which returned to the red carpet for the second year to elevate the types of questions often asked of celebrities.
.@RWitherspoon @arielwinter1 #SMARTGIRLSASK #emmys pic.twitter.com/AaeGN2ebBv

— AmyPoehlerSmartGirls (@smrtgrls) September 18, 2016
.@EvaLongoria @SharonHorgan #emmys #smartgirlsask pic.twitter.com/QuoCu3d0I7

— AmyPoehlerSmartGirls (@smrtgrls) September 18, 2016
.@amygrowsup @YaraShahidi we ? you‼️‼️? #emmys #smartgirlsask pic.twitter.com/fbsdEzKQlw

— AmyPoehlerSmartGirls (@smrtgrls) September 18, 2016
.@girlscouts @JoFroggatt #SMARTGIRLSASK #emmys pic.twitter.com/bdLvi5YDwH

— AmyPoehlerSmartGirls (@smrtgrls) September 18, 2016
Tumblr Live Photos
Tumblr has announced this week that it's going to begin supporting Apple's GIF-like Live Photos (which capture the 1.5 seconds before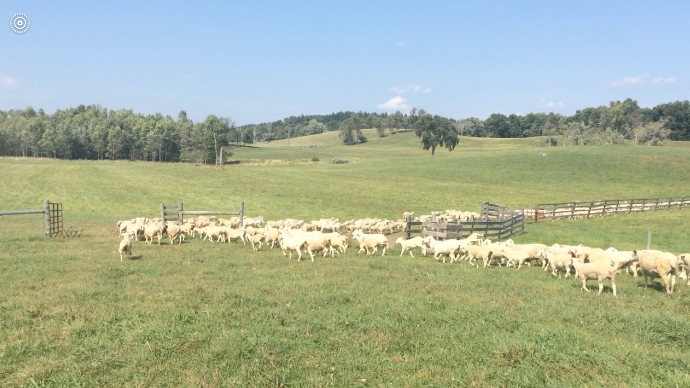 and after a picture is snapped).
In a staff post, the site announced that in addition to being the first third-party app to support Live Photos, it's now the first to support them on the web too – just press and hold to get the fuller picture.
TechCrunch has gone into a little bit more detail about how the new feature works, as well as its open source JavaScript library Laphs – when a user posts a Live Photo, Tumblr will receive a copy of both the JPEG and the MOV file. The MOV will be transcoded to an MP4 so it'll work across all browsers, and then Tumblr will use Laphs to combine the JPEG and the MP4 to mimic the playback effect.
YouTube welcomes volunteer moderators
https://www.youtube.com/watch?v=Wh_1966vaIA
The comments section on YouTube is nobody's favourite place on the internet, but the network is taking steps to improve it by launching a new initiative – YouTube Heroes.
Volunteer moderators are rewarded for flagging inappropriate content, suggesting captions, and sharing knowledge. As Heroes jump up to Level 2, 3 and beyond, they gain access to exclusive workshops, the chance to test new features and direct contact with YouTube staff. The new programme is available pretty much worldwide, and you can sign up here.
'Allo 'Allo, Google launches new messaging app
Released in the US and soon to be rolled out across the UK, Google hopes Allo will rival other popular messaging apps like WhatsApp, iMessage and Facebook Messenger.
Through Google's virtual assistant, Allo uses artificial intelligence to enhance conversations by providing speedy information straight from the web. In a similar way to Apple's Siri, users can ask Google Assistant to 'find the nearest restaurant' or 'what's the weather going to be like today?'. Learning from your behaviour, Google Assistant aims to improve the more you chat.
Other popular features include image recognition, suggesting your best response, adding stickers and doodles to messages and letting you go incognito keeping your messages away from those prying eyes!
Check out the full list of features and watch the launch video https://allo.google.com/
And finally…
The dawn of a new era is upon us. After announcing the change earlier this year and teasing it dozens of times since, Twitter has finally rolled out the exclusion of photos, videos, GIFs, polls, and quote tweets from your 140 character limit.
Say more about what's happening! Rolling out now: photos, videos, GIFs, polls, and Quote Tweets no longer count toward your 140 characters. pic.twitter.com/I9pUC0NdZC

— Twitter (@Twitter) September 19, 2016