Friday Social: Snapchat Planet Earth, Facebook Stories & Weather Inspired Music
Our #FridaySocial is a weekly round-up of the key social media news stories from the previous seven days.  Let us know your thoughts in the comments or via Twitter – @Umpf/@RachClayton1
Facebook Trials Stories
They're at it again! Facebook is now trialling Snapchat-style Stories, which will appear at the top of your News Feed. Expected to adopt the same look and feel as its partner in crime Instagram's Stories, Facebook's version is currently being tested in Ireland. The new format is expected to roll out across more countries in the coming months.
Its streams will display content chronologically, disappearing after 24-hours and will feature filter overlays. All sounds oh so familiar… you're nothing if not consistent, Facebook!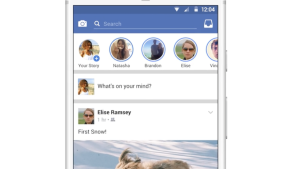 If Facebook Stories are to follow suit in also offering ad space for brands, then the social giant could be looking at another huge source of revenue. With Facebook's monthly active users at 1.8 billion, there won't be a shortage of marketers wrestling for prime position on this 'new' stage.
Planet Earth II Partners With Snapchat
BBC Worldwide has partnered with Snapchat to launch an exclusive series of Planet Earth II.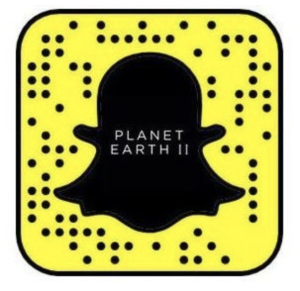 Each episode will include brand new
storylines and footage, but that's not all. The series will also present Snapchat Shows' new sound effect feature, designed to create a 3-D stereo sound. This 'binaural recording' will, apparently, make you feel as though you are actually there. Sounds fabulous – until you remember the locust scenes from the TV series!
Nick Bell, Vice President of Content for Snap Inc. said in a statement, "For millions of Snapchatters, our app is their first screen — and this will be their first introduction to the unbelievable cinematic quality, storylines and stunning visuals of the Planet Earth franchise."
Unfortunately, this doesn't mean you'll find our beloved Sir David on Snapchat. Instead, the series is narrated by Academy Award-nominated actress Sophie Okonedo.
Lego Launches Into Social
Lego isn't doing badly when it comes to its social media presence, accruing a respectable 12 million Facebook followers – not too shabby for a toy brand.  Now, with children as its core audience, it's venturing into creating them a social space of their own. Lego Life is a network for 5 to 13 year olds – designed to enable children to express themselves in a friendly environment. As well as uploading and sharing brick-based creations, the newsfeed features an assortment of challenges and build ideas. Unlike its adult counterparts, Lego Life is devoid of text inputs – preventing catfishing and fostering positivity.
Most charming of all? The Lego-shaped emojis!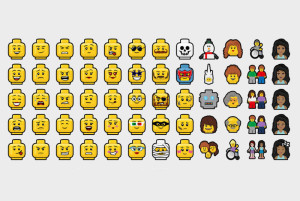 Twitter Takes On Trolls… Again
Following last week's statement from ex-Twitter boss, Dick Costolo, the social network has announced more new features designed to combat harassment. It's implementing a stricter policy to prevent permanently suspended users from creating new accounts, although the company hasn't said how it will enforce this. Twitter also plans to filter out tweets that "contain potentially sensitive content" and "potentially abusive and low-quality replies" – again we're not sure how, so let's wait and see.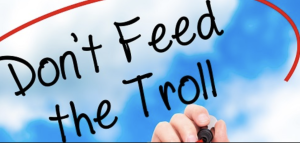 Spotify Weather Inspired Music
Spotify has teamed up with AccuWeather to provide users with playlists based on the weather in their area and the moods of fellow listeners during conditions like sun, clouds, rain, wind and snow.
Dubbed Climatune, the new site uses the results of a year-long study comparing 85 billion Spotify streams across more than 900 cities. Unsurprisingly, they found that on rainy days people opt for "lower-energy, sadder-sounding music", whilst sunshine encourages "happier and higher-energy music".
Cities will see varying playlists, since the company found that populations have musically different reactions to weather conditions.
Testing here at Umpf HQ on a rainy day has offered up a playlist featuring Justin Bieber and One Direction – go figure!