Friday Social: Celebrate Pride, Snapchat 'tap to view' & #SMDay
Our Friday Social is a weekly round-up of the key social media news stories from the previous seven days. Let us know your thoughts in the comments or via Twitter  – @Umpf /@nathanbrush #FridaySocial
Facebook video rankings

Facebook is continually tweaking its news feed algorithm in an effort to present the most interesting and engaging content to individual users. Facebook already takes into account how long users view posts for, partly to sense how interesting they might be, and partly to counteract 'clickbait' (misleading headlines and previews that link to a non-story).
With video content increasingly present on the network, Facebook is now using whether users increase the volume, enter full-screen or enable HD playback as factors for ranking videos in users' feeds. The company reassured social media managers that the changes are unlikely to affect how video views are distributed.
Social Media Day 2015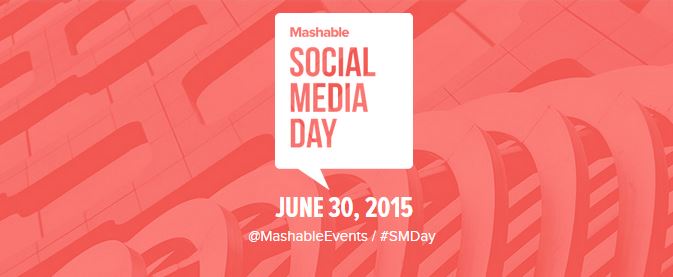 The sixth annual Social Media Day took place on Tuesday, with people around the world attending events and entering into discussion around the world's fastest growing medium. Launched by Mashable in 2010, Social Media Day is an opportunity to "reflect on the opportunities and experiences social media and the digital revolution have given us."
Debate online revolved around how social media has changed our lives (for the better and for the worse), businesses who have made the most of what is a largely free marketing tool and the implications the use of social media has for our privacy and security. Debate has continued into this week and can be tracked via #SMDay on Twitter.
Snapchat update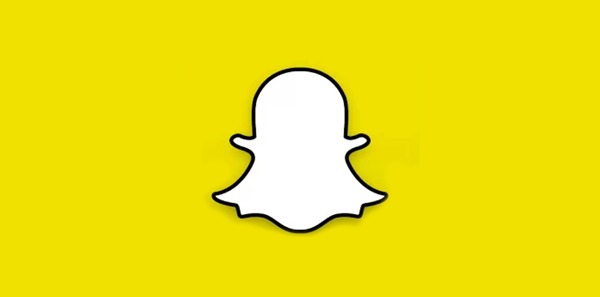 Many Snapchat users will be rejoicing at the latest Snapchat update, which sees 'press and hold' replaced with 'tap to view' as the action required to view content. Essentially, users will no longer have to hold their thumb or finger on the screen to view content for an extended period of time. 'Press and hold' could become uncomfortable, especially when viewing Snapchat stories, which can last for upwards of 100 seconds.
Snapchat has also improved its security by introducing a two-factor authentication process when logging into the app, making unauthorised logins much more difficult. However, previous breaches of Snapchat's security framework have actually originated from third-party programs which people use in conjunction with the ephemeral messaging app, not Snapchat itself.
Facebook rainbow profile pictures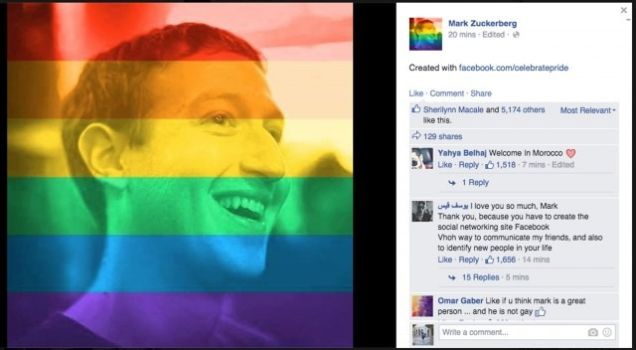 The US Supreme Court legalised gay marriage last week and Facebook was quick to react by enabling users to overlay rainbow colours over their profile picture with its Celebrate Pride tool. Many brands also took it upon themselves to show support for the ruling as rainbow-covered photographs sprung up across social media.
Some controversy has arisen over whether Facebook will be using data on which of its users support gay marriage for targeting means. The network responded to Gizmodo's request for clarification by stating that it is "not an experiment a test" and they "aren't going to use [it] as a way to target ads". In a somewhat strange response, some social media users have been overlaying an American flag over their profile pictures instead. We predict this type of photo modification might become a bit of trend…
Facebook photo editing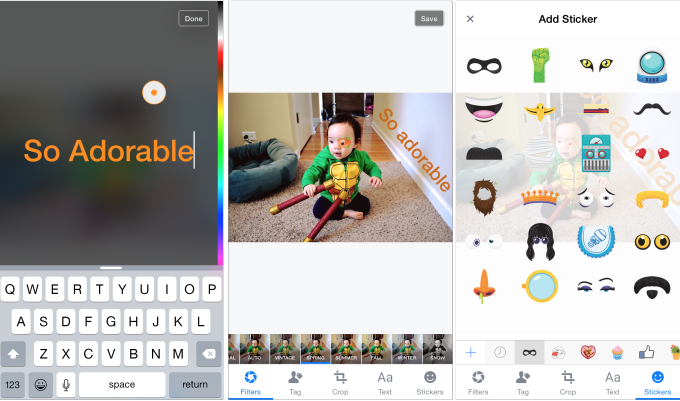 And finally, Facebook has introduced Snapchat-esque photo-editing tools in an update to its iOS app. Currently being tested by a small number of users, the feature allows photo uploaders to add text, sliding filters, stickers and emojis to their images. Facebook attempted to acquire Snapchat for $3 billion in 2013 and has tried to mimic the network with its Poke and Slingshot apps. Perhaps these simple features, which work within the Facebook app itself, will provide some more success.