Friday Social: Snapchat Ads, SlideShare for iOS and Desktop Hangouts
Our #FridaySocial is a weekly round-up of the key social media news stories from the previous seven days. Let us know your thoughts in the comments or via Twitter – @Umpf / @EllieHallsworth
1. Facebook and mobile ads
Facebook this week announced a totally rebuilt version of its ad platform, Atlas, which has been tipped to significantly increase how much we advertise on mobile.
So what is it? Put simply, Atlas is a service where you buy ad impressions across the web.
"With Atlas, advertisers get one place to create, buy, measure and optimise digital campaigns. Atlas enables real-world, people-based impact across devices and the entire internet, at massive scale – something that's never been available before."
Atlas will allow advertisers to buy ads using Facebook data. Instead of offering more and improved targeting on Facebook, it will allow the use of Facebook data to target its users with tailored ads on other websites. Summed up, the audience targeting is based on who people are, instead of what site they are on and regardless of what device they are using.
Read more details here.
2. Instagram embedded photos
Instagram has just rolled out a big improvement on the way its embedded photos will look on web pages. They will now appear much bigger and sharper than before, with a follow button above the image.
A smart move for Instagram, as the improved design will mean online publishers, especially media outlets, will be more inclined to embed Instagram photos. Plus users whose photos have been embedded will have an easier way to gain new followers.
3. SlideShare for iOS
LinkedIn has launched an iPhone version of SlideShare, the presentation-sharing platform it acquired back in 2012. Already available on Android, the new iOS app presents users with a personalised feed of slide presentations and infographics based on what's trending in their network. Interesting features include the ability to subscribe to specific topics, such as social media or business and a 'read later' feature in which users can save SlideShares for offline reading.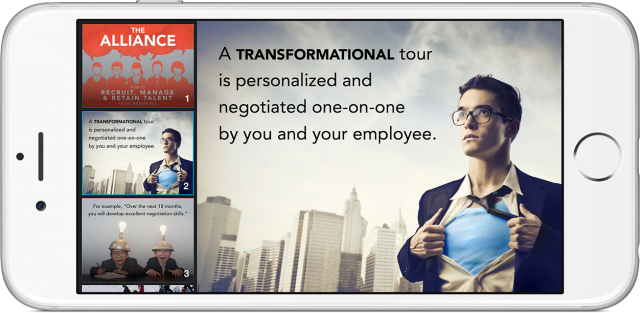 The iOS app is currently iPhone only, but it's been confirmed that an iPad version is in the works.
4. Snapchat ads
Snapchat CEO Evan Spiegel has confirmed that ads will be coming very soon. They'll be "opt in" ads, meaning users can choose to look at them, or simply skip by them. From Spiegel's description, it sounds like they would not interrupt the normal images and messages its users send to each other, but instead they will be delivered as part of what Snapchat calls "Our Story" – the snaps that users submit to live events such as the World Cup or Oktoberfest. Perfect for relevant brands to get involved with.
The difference with these ads is that they would not be targeted at users – they would simply be inserted into the story with a "skip this" feature.
5. Hangouts for desktop
Google has rolled out a new desktop app for Chrome OS and Windows users, which will mean that Google Hangouts users can now chat and make calls from their desktops without opening their browser. Chats and notifications will also automatically be synced between the desktop and mobile apps.
Google said in a blog post "the app has a streamlined design that keeps your chats accessible without getting in the way of everything else. Your contact list and all your chats are condensed into one east to toggle window."
It has also unveiled a new social polling features for Google+, both on the web and its iOS and Android apps. Polls can be created directly from Hangouts and can include photos, GIFs or links to Google image searches.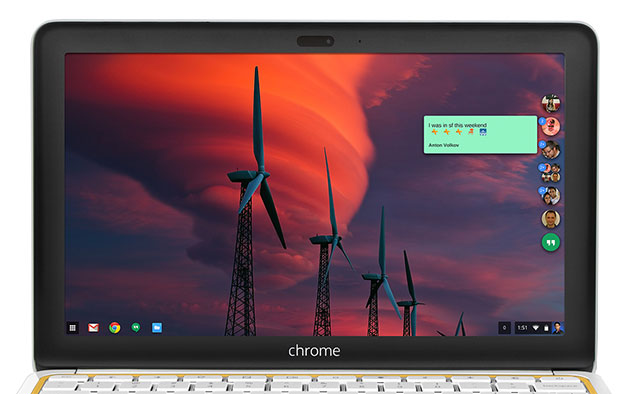 Download the new app here.