Friday Social – Radio Search Engine,Pin Around the World and Billboard Babies
Our #FridaySocial is a weekly round-up of the key social media news stories from the previous seven days.
1.Discover songs from around the world in an instant
A radio search engine which allows you to filter the world's radio stations by artists, song and genre. Simply search 'Arctic Monkeys' for example and it will show you all of their tracks that are currently on air across the world. Currently in beta version, this is one of those ideas that is so obvious but doesn't appear to have been done before. The site has been in development for over 12 months and includes an API which other developers can use to build their own programmes from as well as utilising the functionality in to current applications. The site's creator, Michael Robertson, said "There are other directories of A-Z lists of radio stations, but this is the first search engine where any song or artist can be located on stations playing from anywhere in the world."
2.The impact of images in your Twitter timeline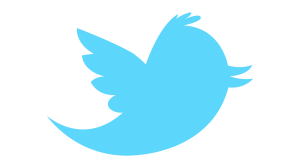 Any regular user of Twitter will have noticed some significant changes made several weeks ago, images now auto expand in the timeline, similar to the way you would see them on the Facebook newsfeed. Belle Beth Cooper from @buffer compiled a report for The Next Web in to the effects of this change on clicks, retweets and favourites. Using the last 100 tweets from their brand account with links, she compared the difference between those tweets with images and those without.
She discovered the following:
– Tweets with images generated 18% more clicks
– Tweets with images generated 89% more favourites
– Tweets with images generated 150% more retweets
All-in-all they are interesting results, certainly not surprising either given the visual nature of social media. With Twitter advertising just launched in the UK, it is likely users will see a dramatic increase in the amount of pictures on their timelines.
3.Just 47% of Facebook users get news from the social network
Where do you get your news from online? Research by Statista shows that Facebook is currently behind Reddit and Twitter in third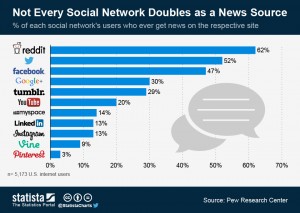 place, despite a well-publicised effort to become a destination for breakings news. Unsurprisingly Pinterest, Vine and Instagram take up the bottom three slots of this research. Image via Statista.
4.Plan your next trip with Pinterest Pinterest, the home of soft furnishings and wedding mood boards, has added another string to its bow. This Wednesday (20th November) it launched Place Pins, a mapping tool which allows you to plan your next trip by pinning where you want to go, and the things you would like to do when you get there. You can connect these maps to boards you have already created or create one from scratch. Foursquare, provide the site with its location services giving it accuracy and a huge bank of pre-created places across the globe. Also available on mobile, planning your next trip just got a bit more exciting.
5.And Finally… A brilliant piece of digital advertising by British Airways, using the campaign theme #LookUp, this billboard responds every time a BA flight goes overhead. A toddler then appears on the billboard to chase and point at the plane as it moves across the sky, later revealing the plane code, where it is going or where it has come from. Simple, innovative and shareable.