Friday Social: Periscope, Blueprint & #ByeZayn
Our Friday Social is a weekly round-up of the key social media news stories from the previous seven days. Let us know your thoughts in the comments or via Twitter – @Umpf / @nathanbrush #FridaySocial
Periscope
Periscope and live video are changing the internet forever http://t.co/ClHif8mV8d pic.twitter.com/Jy5aMKqYXx

— TNW (@thenextweb) March 26, 2015
Back in January, Twitter spent a cool $100 million acquiring Periscope, and this week the live-streaming app launched on iOS for the first time. When a user begins their live stream a link to the feed is automatically tweeted. Almost immediately, with the news of the East Village explosion fire in New York, the app was put to the test with users streaming live footage from the scene. Useful for the reporting of breaking news, streams are viewable on both desktop and mobile, and without a Periscope account. An Android version is coming soon.
Facebook Messenger in third-party apps
Third party app developers will soon be able to integrate Facebook Messenger into their builds. The service, which has become increasingly independent from the main network, is about to see its next major development since the launch of its dedicated app last year. Announced at Facebook's F8 conference on Wednesday, we could soon see apps prompting users to send messages, photos, videos, travel plans and more via Messenger. Following Facebook's acquisition of mobile messenger WhatsApp in 2014, it will be interesting to see how this also integrates into the company's wider messaging strategy.
Hide offensive tweets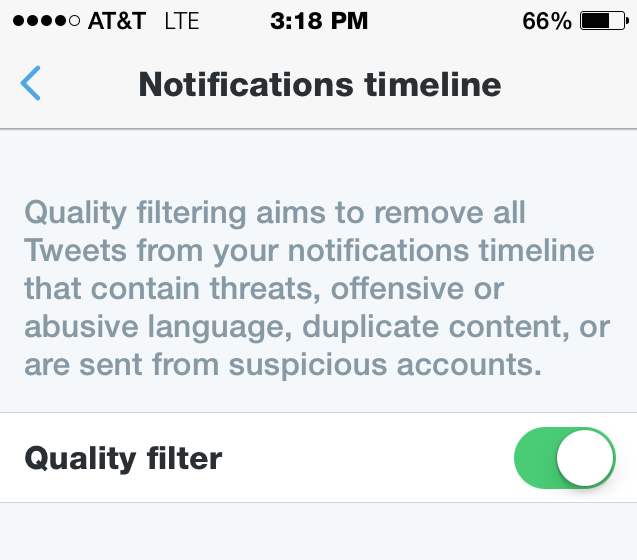 In another improvement following several cyber bullying scandals, Twitter has introduced a feature that allows verified users to hide offensive tweets. By turning on a 'Quality filter' in their settings, tweets containing offensive material will be hidden from notifications. As the previous "filtered" option allowed, the quality filter will also cut out duplicate content and messages sent from suspicious or spam accounts. After Twitter CEO Dick Costolo admitted earlier this week that Twitter was not doing enough to combat trolls, it's likely this feature will be rolled out to all users in the near future.
Facebook Blueprint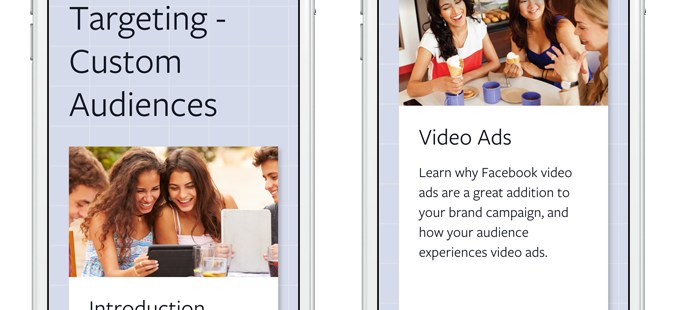 Facebook has launched a new program to help marketers use its network effectively. Named Blueprint, the free educational resources will help brands manage their advertising and marketing campaigns, with certificates available for those that really "master" it! Over thirty modules cover topics from 'Advertising Objectives' to 'Reporting and Measurement', with in-person support provided too. Available on both desktop and mobile, Blueprint should be a useful too to keep up to date with the latest best practice and platform developments.
#ByeZayn
And finally, the wheels of commerce stopped turning for a whole 5 seconds here on Wednesday when Zayn Malik brought the Internet to a standstill. Naturally, brands rushed to put their own spin on the news, but hats off to Lidl who had us chuckling with theirs:
#Awkward – looks like we'll just have to knock a 1/5 off too. #AlwaysInOurHeartsZaynMalik #ByeZayn pic.twitter.com/pModTQMow7

— Lidl GB (@LidlGB) March 25, 2015