Friday Social: NTAs Drama, Martin Lewis' Facebook Triumph, and Instagram's Algorithm Backlash
Our #FridaySocial is a weekly round-up of the key social media news stories from the previous seven days. Let us know your thoughts in the comments or via Twitter – @Umpf / @daniiyk
Drama at the NTAs
Tuesday night saw TV stars from the realms of soap, comedy, drama, entertainment and talent shows gather for the NTAs.
This year was another golden one for Ant and Dec, who were named as best presenters for the 18th time in a row – coming as both a surprise for the pair and the public.
Thank you doesn't seem to cover it this year. We are humbled and honoured. We are so appreciative of your continued support and good wishes, they are never taken for granted. Thank u again. Now back to #BGT auditions! D x #NTAs pic.twitter.com/rCzle3FmuM

— antanddec (@antanddec) January 22, 2019
After the worst year ever, they still won it. Just goes to show how much love there is for them. I'm proud to be a lifelong fan. #antanddec pic.twitter.com/HcbZxtSkAM

— Sophie (@humbug83) January 22, 2019
However, not everyone was pleased with all the results –
I demand a 2nd vote… the British public didn't know what they were doing when they voted. https://t.co/ySzFl3dn44

— Piers Morgan (@piersmorgan) January 22, 2019
Piers Morgan's face when This Morning won is a picture! ? #NTAs pic.twitter.com/knawePGiY0

— Alex Watson (@imAlexWatson) January 22, 2019
Congrats @thismorning for taking out the #NTAs for best Daytime Show… All of us at ITV are *thrilled*…#secondreferendum pic.twitter.com/lfiQQimZOD

— Good Morning Britain (@GMB) January 22, 2019
Martin Lewis' Facebook Triumph
MoneySavingExpert website founder Martin Lewis has dropped his lawsuit against Facebook over its repeated failure to prevent scam adverts from using his name and image, which resulted in tens of thousands of people falling prey and losing thousands of pounds.
Facebook has agreed to donate £3m to set up an anti-scam project with Citizens Advice to identify and fight online scams and support their victims, along with launching a UK-specific one-click reporting tool. This took will allow British users to easily and quickly flag ads they believe to be scams, which will be backed up by a dedicated internal team to handle these reports and shut down violating ads.
I've today agreed to drop my campaigning defamation lawsuit against Facebook regarding scam ads in return for it to

a) Donate £3m to set up Citizens Advice Scam Action in May
b) Introduce (unique to the UK) a scam ads reporting button & monitoring teamhttps://t.co/TyGkQfpQCe

— Martin Lewis (@MartinSLewis) January 23, 2019
Instagram's Algorithm Backlash
The Instagram team took to Twitter this week to respond to the rampant rumour that the photo-sharing platform is limiting the reach of new posts.
The public denial follows a number of users sharing a 'test post' highlighting that the platform is limiting their reach to only 7% of their followers.
Instagram however has explained that it never hides user's posts and if they scroll down far enough then they will come across everyone's photos.
We have not made any recent changes to feed ranking, and we never hide posts from people you're following – if you keep scrolling, you will see them all. Again, your feed is personalized to you and evolves over time based on how you use Instagram.✌️

— Instagram (@instagram) January 22, 2019
Instagram has been vulnerable to such rumours since it changed its algorithm in 2016 to follow that of Facebook, its parent company, and it is unlikely this will change.
Social media stars pledge to clean up their act
Sixteen social media stars including Ellie Goulding, Rita Ora, Rosie Huntington Whitley, and Michelle Keegan have all agreed to change the way they label social media posts and acknowledge if they have received any gifts of products that they endorse.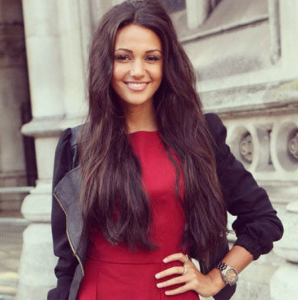 This follows Britain's competition watchdog, the Competition and Markets Authority (CMA), clamping down on the practice of stars being paid for endorsing products without disclosing that they were being rewarded by the company. The CMA flagged that posts not clarifying payment or gifts could be breaking consumer law – and those not complying could be taken to court and face fines.
And finally…
WhatsApp has surpassed Facebook as the social network's most popular app.
According to a report released by analytics firm App Annie, the chat app overtook Facebook last September, with nearly 1.5 billion monthly active users.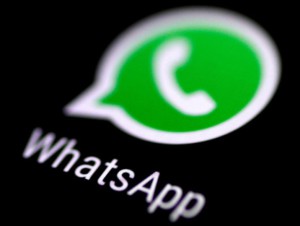 The reason for WhatsApp's growth is put down to its simplicity and end-to-end encryption.