Friday Social: Millennials Get The Message, Google Looks For Hackers and Twitter Creates New Emoji
Our #FridaySocial is a weekly round-up of the key social media news stories from the previous seven days.  Let us know your thoughts in the comments or via Twitter – @Umpf
Are Millennials Getting The Message?
A new report from technology company LivePerson has revealed that the majority of millennials and 'Generation Z' communicate digitally more than they do in person.
The findings also show that young people in the UK (74.4%) and America (73.7%) are particularly reliant on their phones and apps, and that messaging is far more popular than calling.
Millennials (also known as 'Generation Y') refers to those born between 1981 and 1995, and Generation Z refers to those born between 1995 and 2010.
The study also revealed that more than 70% of participants sleep with their phone within arm's reach, 64% take their phone to the bathroom with them, and 52% check their phone if they wake up briefly during the night.
Rurik Bradbury, the global head of communications and research at LivePerson, said: "What we see in the research data is the phone truly becoming an extension of the self, and the platforms and apps within it — digital life — occupying more than their offline interactions."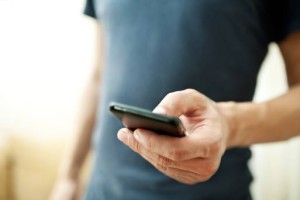 Paid Media Growth For Snapchat and Instagram
Snapchat and Instagram have seen ad spend grow considerably as new offline features are bringing more value to advertisers.
A new report by data science company 4C Insights showed Snapchat and Instagram's ad spend has grown by 73% and 55% respectively.
Snap Map and geofilters on Snapchat have help advertisers gain a deeper understanding as to how consumers shop, whilst the AR feature helped pushed it ahead of rivals Facebook and Apple for daily users.
Meanwhile, Instagram Stories has continued to attract brands, generating 220% year-on-year spend growth.
The report also showed that Facebook ad spend grew by 27% for the quarter, Twitter ad spend grew by 26% and Pinterest grew by 26%.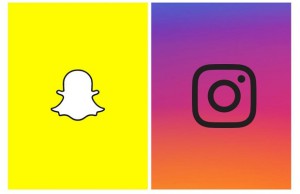 Google Offers Hackers $1,000 Reward
Hackers could get $1,000 (£760) if they can successfully hack apps on Google's Play Store and help fix them.
Google has previously been criticised for its security of the Play Store, and the renewed focus on the issue comes as Google launches its new Pixel 2 and Pixel 2 XL smartphones.
Bug bounty programmes such as this are a fairly common way for companies to reward hackers who find vulnerabilities in their software and disclose them to developers so they can be fixed, rather than exploited.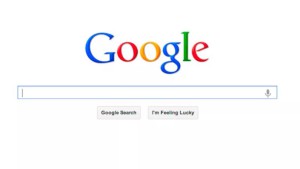 Facebook Tests Changes To Promoted Posts
Facebook has been testing a major change that would see non-promoted posts removed from your news feed – a move which could have devastating consequences for publishers relying on the social network for their audience.
The new system has been trialled in six countries including Slovakia, Serbia and Sri Lanka, and moves all non-promoted posts to a secondary feed, leaving the main feed for original content from friends, as well as adverts.
The change has seen users' engagement with Facebook pages fall significantly, with publications reporting a 60% to 80% drop.
A spokesperson for Facebook said: "With all of the possible stories in each person's feed, we always work to connect people with the posts they find most meaningful. People have told us they want an easier way to see posts from friends and family, so we are testing two separate feeds, one as a dedicated space with posts from friends and family and another as a dedicated space for posts from Pages."
However, they added: "We have no current plans to roll this out globally."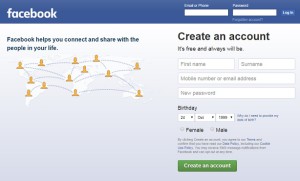 Australian Marriage Equality Campaign's New Emoji
Twitter has pledged its support for the legalisation of same-sex marriage in Australia by unveiling a special emoji for the campaign.
This is about fairness. Treating everyone the same.

And that's all it's about.#PostYourYES: https://t.co/jmlYeoyuw7 pic.twitter.com/IM54C1Mpdb

— AU Marriage Equality (@AMEquality) September 24, 2017
Love this new emoji from @Twitter today #PostYourYes Helping to remind everyone to get there vote in the post by this Friday!! ?❤️

— Sarah Hanson-Young? (@sarahinthesen8) October 24, 2017
The new emoji features the 'Yes' logo – which has been the cornerstone of the pro-marriage equality campaign – when users tweet using the hashtags #EqualityCampaign, #MarriageEquality, #VoteYes, #PostYourYes, #PostYes, and #YesForEquality.