Friday Social: Microsoft buys LinkedIn, Snapchat Updates and Facebook 360-degree photos
Our #FridaySocial is a weekly round-up of the key social media news stories from the previous seven days.  Let us know your thoughts in the comments or via Twitter – @Umpf/@natashagraham_
Microsoft Plans to Buy LinkedIn for £18.4 billion
Microsoft has announced this week it will be buying social networking site, LinkedIn for $26 billion.
The news comes as Microsoft's biggest acquisition in its 41-year history, and will no doubt make technology history as well. CEO Satya Nadella suggests that by Microsoft taking on LinkedIn with Microsoft, the two could eventually be integrated, with the potential for a personal LinkedIn newsfeed that shows events or businesses that will be relevant to the user, or Microsoft Office suggesting LinkedIn connections.
In wake of the announcement, LinkedIn has seen share prices rise by 50%, whilst Microsoft's has dropped slightly.
Facebook launches 360-degree photos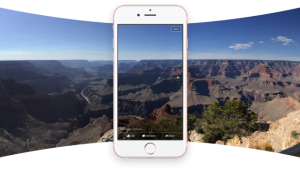 Facebook has officially launched the ability to view and upload 360-degree photos onto its newsfeed.
The social network now lets users take a panoramic photo either through their own camera app or through a third-party app, then on the upper right-hand corner of the uploaded image, there will be a compass icon showing that the image is a 360-degree photo. To open the photo, tap on the image and move your phone/tablet around. On desktop, simply click and drag the photo around.
Facebook 360-degree photos will also be available business pages, with NASA and Paul McCartney launching one of the first photos on 9 June. The new photo feature is available to everyone with the current version of Facebook.
Snapchat increases ad exposure
This week Snapchat has revealed that it will be increasing its inclusion of advertisements across the app in multiple ways.
Over the next few weeks, users will no longer seamlessly move between one story to the next, soon the app will be dropping in advertisements between some stories, but not all (yet).
Soon, users will also be able to swipe up on an advertisement to open a download for that promoted app, or watch an extended video or even open a directed web page. Each ad will be reviewed before being uploaded on to Snapchat.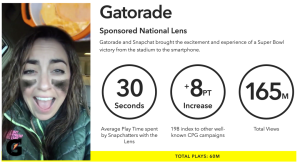 Snapchat has also built a set of measurement partnerships including Moat, Nielsen Digital Ad Ratings and Google DoubleClick that will help advertisers figure out which ads are working and worth spending more on. Additionally, Snapchat has said the engagement rate is five times higher than the average click-through rate on other social platforms. According to its recent MediaScience studies, Snapchat ads get two times as much as engagement than Facebook ads and one and half times as much as Instagram ads.
Facebook pushes people to download its Moments app
Facebook has warned its users that it plans to delete their photos unless they download their new app, Moments.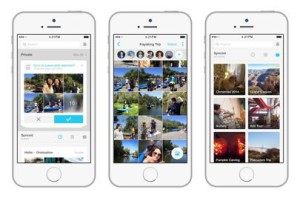 Any users who have used the Photo Sync feature to upload private photos to edit and share, will be deleted unless they download Moments. The new app, will be a replacement to the Photo Sync feature, which was discontinued in December. Moments allows users to upload and build private photo albums which can be shared with selected friends People can avoid their photos being deleted by uploading their synced photos onto their computer or tablet.
Apple announces big updates to IOS
IOS 10 plans to be released in the autumn, but Apple have already shared what new features will be appearing on the new operating system.
With the rise of Emoji usage, the messages app will aim to turn your words into Emoji replacements. If any text you write matches the corresponding Emoji, it will be replaced – turning your texts in to string of hieroglyphics. Additionally, messages with just emoji's will not appear three times larger.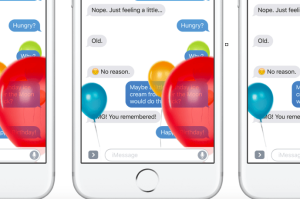 New animation features will also be included in the messaging app, where people will be able to drop in balloons that will appear across the screen, or allow messages to shake to indicate excitement. In addition, people can write in invisible ink where people will have to move their finger across the message to see what has been written.
Finally, links that are sent in texts messages no longer appear as just a URL code, they will now have a link preview, and people can open the content within the messages app and not open a third-party app.