Friday Social – Metro.co.uk moves to Mail Online, Vizify goes to Yahoo and more
Our #FridaySocial is a weekly round-up of the key social media news stories from the previous seven days. Let us know your thoughts in the comments or via Twitter – @Umpf /@Tomscott1 
1.Vizify purchased by Yahoo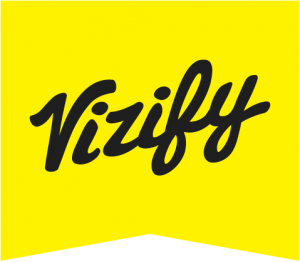 The personal web page creator, Vizify, has been purchased by Yahoo for an undisclosed sum. The site, launched in 2011, came out of beta testing in March 2013 claiming just over 250,000 registered users. Vizify uses data from social media channels to create videos and infographics, presenting data in interesting and shareable ways.
The site will be put in to 'sunset' by Yahoo, current paying members will receive a full refund, any users with personal domains will have the opportunity to claim these free of charge. Check the full FAQ  for more information about the future of the site.
2. WeTransfer launches App
Popular file sharing service WeTransfer is launching its first iOS application, initially it will be geared towards the sharing of videos and images with a 10GB file limit on all transfers.
The app is free to download and membership can be upgraded to a Plus account which enables 50GB of cloud storage,  a plus account will set you back $120 for 12 months.
According to The Next Web they are already working hard to bring out the Android version in the very near future.
3. Yahoo ending Facebook and Google log-ins
Yahoo again, we seem to be hearing more and more about them since Marissa Mayer took over in 2012. The latest significant update is the move towards revoking Google and Facebook log-ins to all of their services. Yahoo has confirmed that "eventually, the sign in buttons for Facebook and Google will be removed from all Yahoo properties." You will need to have a Yahoo ID in order to access services in the future.
4. MailOnline takes on Metro Online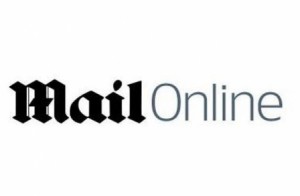 Some surprising news in the media world, Mail Online has announced it is to integrate Metro.co.uk in to its current team. The move will open up new resources to both companies; Metro.co.uk will remain under its separate domain and will continue to carry the Metro brand.
Steve Auckland, managing director at Metro, said: "The Metro.co.uk team have done a brilliant job on a limited budget. The three million daily uniques achieved on 18 February gave us a glimpse of the audience potential of this website and the camaraderie that exists within the team.
"However, the potential to accelerate this growth and monetise it is best served by the Mail Online team at this moment in time. It will free the rest of the business to concentrate on reinvigorating Metro."
5. Dumbstruck
Ever sent a video or image to someone and wished you could document their reaction when they open it? Well now you can, with dumbstruck, users who receive a file have their front camera switched on and a video is captured of their reaction which is then sent back to the sender.
Head of strategy at Dumbstruck, Joe Masciocco says, "The vision isn't an app, the vision is to bring a more natural form of human interaction to the way we digitally communicate today. True emotional feedback and validation have been missing from our apps and devices, yet they are critical to our nature".
The company plan to monetize Dumbstruck by selling facial recognition data back to brands, for example if a user was to be sent an advert, facial reactions could give crucial feedback to companies. Clever.