Friday Social – Messenger Chatbots, Periscope Sketching and Facebook video tagging
Our #FridaySocial is a weekly round-up of the key social media news stories from the previous seven days.  This week Facebook held its annual global developer conference, announcing some big changes to the social network which will undoubtedly have a huge impact on the social media marketing landscape. Let us know your thoughts in the comments or via Twitter – @Umpf/@amybyard
Facebook Messenger allows chatbot integration
Facebook has announced tools to allow developers to build branded chatbots that can integrate with Facebook Messenger. The tools let brands, organisations and individuals create bots that can communicate with people using artificial intelligence.
Facebook Messenger chatbots can be used for customer service, getting the news, or even purchasing products – although Facebook says it won't take a cut of any purchase facilitated through the app.
Facebook's head of Messenger David Marcus described the bots as easy to use: "You'll spend way more money than you want on this," he joked, showing off clothing retailer Spring's chatbot. In a release, Spring said its bot allows the company to "test a new conversational commerce experience."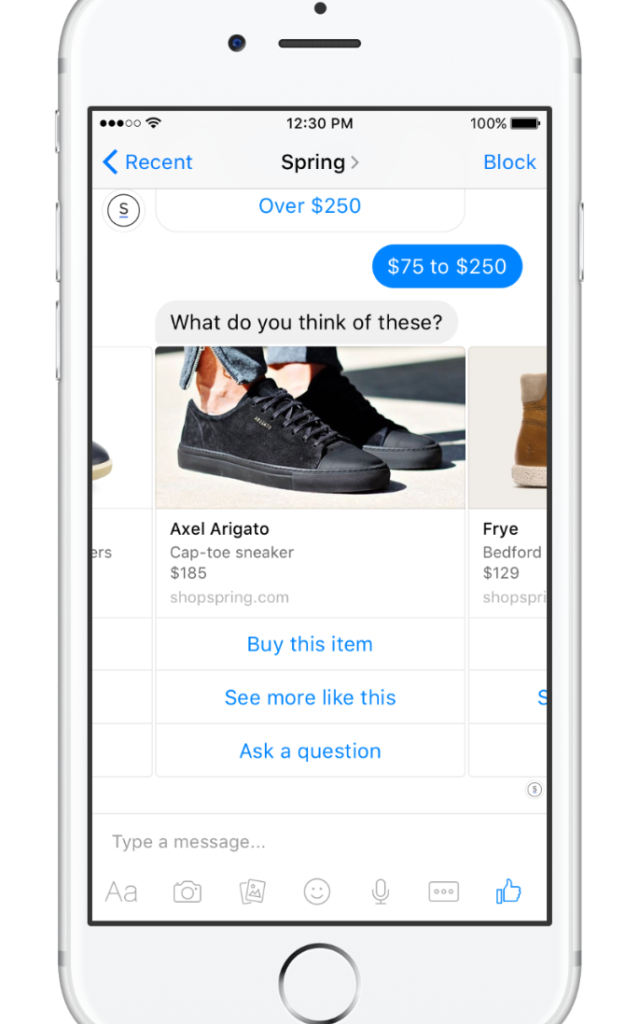 Facebook update allows verified pages to share sponsored content
Facebook has announced changes to its ad policies making it easier for brands and publishers to monetise content shared on their social networking pages.
Now verified pages are able to share branded content on Facebook, and are able to tag the sponsor behind the content (one of Facebook's requirements to run a branded post).
'Branded content' includes any post that specifically mentions a third party product, brand or sponsor.
Facebook's announcing statement read: "This update is something that media companies, public figures, influencers, and marketers have been asking for, as branded content is a growing and evolving part of the media landscape.
"People will now be connected to more of the content they care most about on Facebook as publishers and influencers gain an incentive to share more quality content — of all kinds — with their fans. We know that many of our partners have existing partnership deals with marketers, and this update gives them the ability to extend their branded content business onto Facebook."
The rules are now rolled out for most formats except live sponsored videos, sponsored cover photos and profile pictures.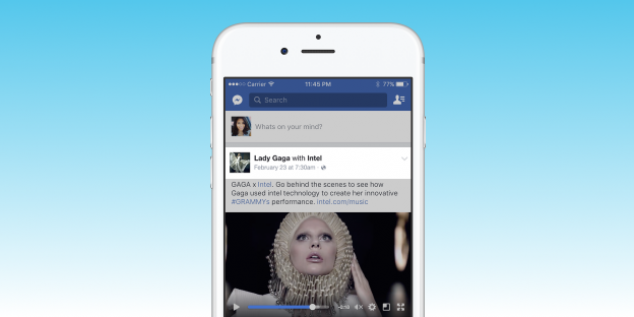 Facebook launches Livemap
To coincide with the roll-out of Facebook Live to unverified pages, the social network has unveiled a tool which allows users to explore videos being broadcast live around the world.
The Livemap page lets you see a map of everyone around the world streaming live video through Facebook.
Its functionality works in a similar way to Periscope; Facebook no doubt taking note of the Twitter-owned video streaming app's immense popularity.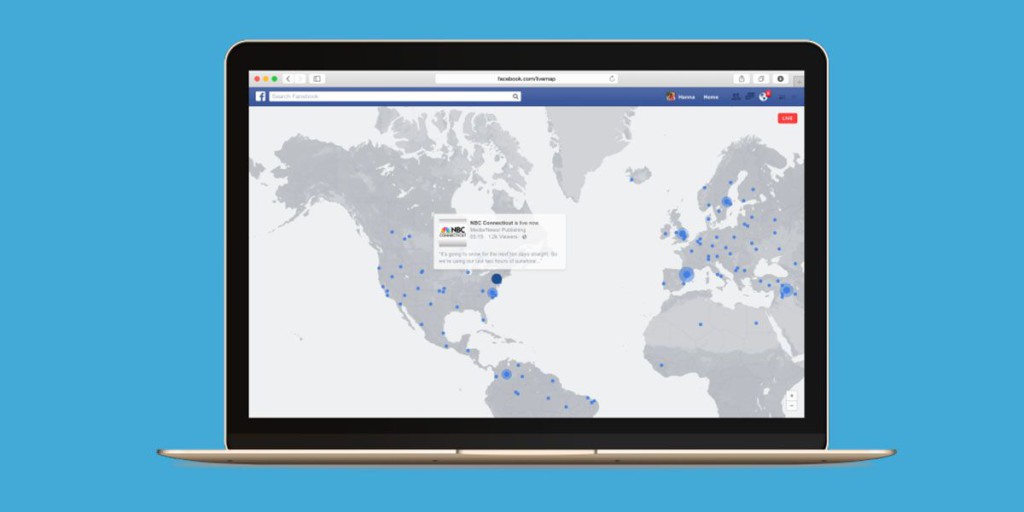 Facebook to automatically tag people in videos
On the second day of Facebook's annual F8 developer conference, the company unveiled it's working on an update which will automatically tag people in videos.
Facebook already has powerful facial-recognition technology that can be used to automatically tag friends in photos.  Video tagging would allow users to search for people within videos (tags would only be applied to specific frames in a video where the person is present). Not only will this function allow you to easily find videos with specific individuals, but you will also be able to fast-forward to the exact moment they appear.
https://twitter.com/davegershgorn/status/720310221747281920
Periscope tests Sketching function
Twitter's video streaming app Periscope is testing a feature that lets you draw over the top of your own live feeds.
The new tool lets you draw in three primary colours or use a dropper to select a colour from within your live video. The doodles fade out after a couple of seconds, meaning that they're likely to mostly be used for highlighting people or objects in a live feed.
The update will be rolled out to all users in the coming weeks.
@PenguinSix Couldn't resist a screenshot haha. #Periscope #doodle pic.twitter.com/LEx5xDXQwa

— Mike Crowther (@MiKeYMoFo) April 9, 2016