Friday Social: Meatball Emojis, Twitter's Niche and Spotify's Sweet Spot
Our #FridaySocial is a weekly round-up of the key social media news stories from the previous seven days. Let us know your thoughts in the comments or on Twitter – @Umpf / @Allllliiiii
1. [Insert Meatball Emoji Here]
IKEA has released its own iOS and Android emoji app, so now you can insert a select few of the store's most iconic items – including its Swedish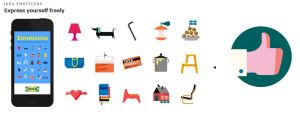 meatballs – into messages.
On its dedicated webpage, IKEA says: 'Men and women have always found difficulty in communication. In the home situation misunderstandings occur most around clutter. And that is why IKEA introduces Emoticons: a communication tool to ensure universal love and understanding in your home'.
2. Twitter Finds Its Niche
Twitter announced this week that it has purchased Niche, a service that matches brands and other advertisers with social media power users.
Niche, which is only just more than a year old, had raised around $3 million in funding before the acquisition – which according to some reports, is worth around $30 million.
Baljeet Singh, Director of Product Management at Twitter, wrote in a blog post: 'Niche has been a key partner to both Twitter and Vine over the last year. The company has helped fuel the creator economy by developing leading technology, consisting of free, cross-platform analytics, as well as connecting the creative community directly with the world's biggest brands'.
3. Spotify's Sweet Degrees of Separation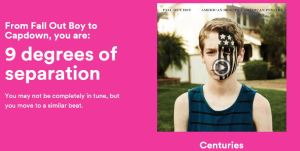 Spotify has launched its own Valentine's Day-themed six degrees of separation game aiming to help you and your sweetheart find a musical match you can both agree on, however different your taste.
Sweet Spot asks you to input your and their favourite musical artists and will create playlist that takes you on a journey from one artist to the other.
4. Facebook's Digital Send-Off
Facebook has just launched its new Legacy Contact feature, offering users the chance to name a friend to take over their account when they pass away.
The designated friend will be able to change the deceased's profile picture, add a memorial letter and respond to new friend requests but Facebook has stressed that they won't be able to access messages or edit posts. Who would you trust as your Legacy Contact?
5. Purchase Puma Promptly from a Post
Puma has announced that it will be letting fans shop directly from its social media posts. The move was tested on YouTube earlier this year when viewers were able to purchase a product while viewing.
Puma's European Head of Ecommerce, Ken Kralic, said:  "If we're going to talk about the product and show the product then let's let people actually buy the product". Makes sense to us!
Puma follows a number of brands that have recently allowed users to purchase direct from Instagram using services such as LiketoKnow:It, Chirpify and Soldsie.