Friday Social: McDonald's Gets Supersized on Social, Cheese Protection and Frozen Eggs
Our #FridaySocial is a weekly round-up of the key social media news stories from the previous seven days. Let us know your thoughts in the comments or on Twitter – @Umpf /@tomscott1
Wyke Farms protects it's Free Cheese Friday
Wyke Farms, a UK based cheese manufacturer claim they are the first brand in the UK to successfully register a trademark for a social media campaign. Set up four years ago, Free Cheese Friday is a simple weekly competition run via the company's Facebook and Twitter channels to win some of the brand's products. The trademark was awarded by the UK Intellectual Property Office on the basis that the campaign had acquired distinctiveness through use and that a sizeable proportion of that use is as a hashtag. This could open the door to more brands attempting to protect their regular online themes and content.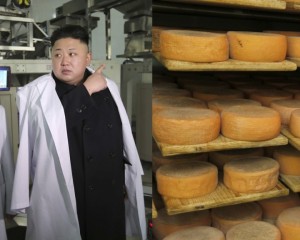 Safety first for Facebook
Facebook has created an application called Safety Check aimed at simplifying the process of letting others know that you're safe if you're in an area affected by a major disaster. The app will let you:
-Let friends and family know you're safe
-Check on others in the affected area
-Mark your friends as safe
In short, the app works like this; when a disaster happens, the app uses your phone's locations services to find out if you're in the area. If you're in the area you will receive a notification asking you to confirm if you're safe. If the location is wrong, you can mark that you're outside the affected area. If you're safe, you can select "I'm Safe" and a notification and News Feed story will be generated with your update. Your friends can also mark you as safe.
If you have friends in the area of a natural disaster and the tool has been activated, you will receive a notification about those friends that have marked themselves as safe. Safety Check, which will be available globally on Android, iOS, feature phones and desktop.
Frozen
Apple and Facebook have become the latest brands to announce plans to subsidize freezing of eggs for female employees. Both of these companies are known for providing incredible employee benefits, with offices which border an adult playground. This latest move is seen as a big step in levelling the playing field in terms of gender inequality in the workplace, although it does have its critics. We will have to wait and see how this plan works out for the two companies.
McDonald's supersizes US Facebook presence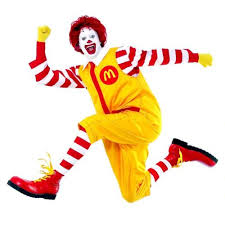 McDonald's has made moves to roll out individual pages for all 14,500 of its branches in the US, the move will make McDonald's one of the biggest brands on Facebook with its combined page reach. They have been working with CRM software company Salesforce to push messages across all channels.
David Martinelli, US digital marketing manager at McDonald's, said "14,500 pages, we know that's a lot of pages to get up and running but we know the customer's journey doesn't end at the restaurant.
"We wanted to connect to them in the place they're at and deliver that relevant content. It's important to be part of the conversation and really understand what's being said, and then join the conversation."
Earn cash from hacking Facebook
If you fancy yourself as a bit of a hacker and you need some extra cash, Facebook has something for you. The social media giant has announced that it is doubling the amount paid to anyone who can discover and report a weakness in the platform.  To take part in checking Facebook's code, you'll need to set up a test account and follow the process of reporting from there.
And finally…
You can now use Facebook stickers from the messenger function on general comments on the site. That is all.