Friday Social: #MarRef, Snapchat IPO & Periscope for Android
Our Friday Social is a weekly round-up of the key social media news stories from the previous seven days. Let us know your thoughts in the comments or via Twitter – @Umpf / @nathanbrush #FridaySocial
 1. #MarRef
Social media showed its political power once again this week, with #MarRef, #HomeToVote and other hashtags trending worldwide as the same-sex marriage referendum delivered a Yes vote in Ireland. The Twitter Dublin team revealed that there were more than 400,000 #MarRef-related tweets in the run up to the vote, and as many people returned home to cast their vote, #HomeToVote received an additional 72,000 mentions. An interesting article by TinderPoint highlighted that despite over 120,000 young people in Ireland not being registered to vote, the spread of positive sentiment on social media, encouraging those who were registered to head to the polls, was key in determining the end result.
2. Periscope lands on Android
Twitter's live-streaming app, Periscope, which was previously iOS only, now features on the Google Play store for Android users to download. The new version will include all the same features and some additional ones, including 'granular notification control', the ability to resume an interrupted broadcast and the option to replay videos that haven't been uploaded by the broadcaster. Periscope's main rival Meerkat has been available on Android for a while, but now Periscope is likely to pinch many more of its users. Periscope has strengthened Twitter's position as the most important social network for live news and events, with Sky News reporter Kay Burley jumping on board to report the birth of Princess Charlotte earlier this month.
3. Snapchat hits 100 million daily active users
The majority of social networks report their popularity in terms of 'monthly active users', but Snapchat is proving so popular CEO Evan Spiegel has revealed his team measure this figure daily, sometimes even to the hour. He divulged at Code Conference in California that Snapchat has almost 100 million daily active users "in developed countries".
Furthermore, according to Vodafone, the ephemeral photo and video messaging app accounts for 75% of all mobile instant messaging data in the UK, outstripping Facebook Messenger, WhatsApp, Google Hangouts and others. The tendency for users to reply in photo and video form, instead of using the chat function, and with some opting for the live video chat, means the app tends to account for large chunks of data allowances. The Discovery tab, which displays news and entertainment content from the likes of VICE, Yahoo! and others, has also contributed to the surge.
4. Snapchat IPO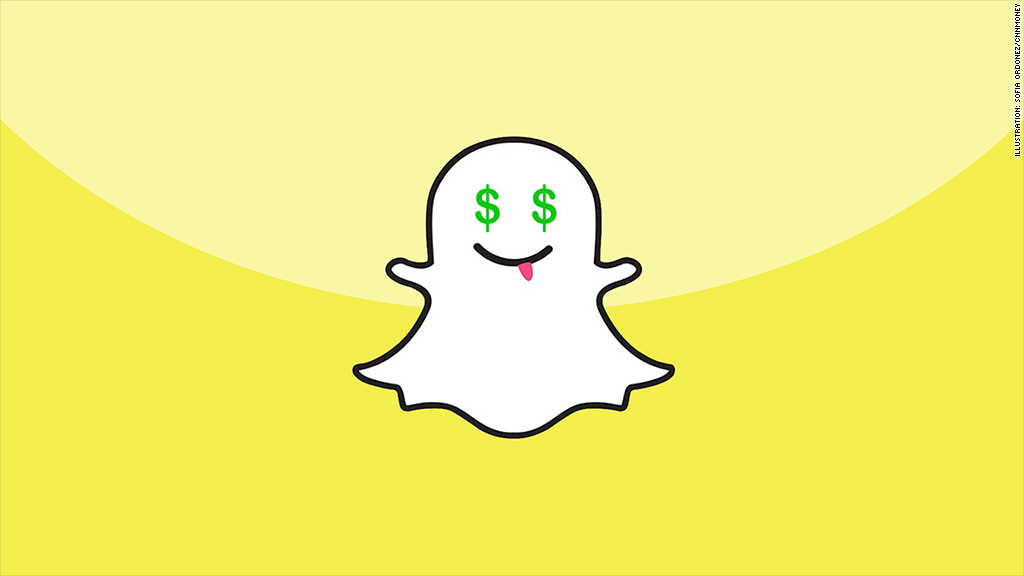 In other Snapchat news, the company is preparing for an initial public offering, or IPO, which would see the firm's shares available on the stock exchange. There's no time frame in place yet, but the announcement comes just eighteen months after the social network turned down a $3 billion acquisition offer from Facebook. Founder Evan Spiegel has been quoted as saying "it's more fun" to stay independent, and who can blame him when the marketplace is so competitive. With the most recent valuation sitting at $10 billion, his fun looks set to continue for some time yet!
5. Instagram adopts e-mail marketing
Social media is so fast-moving, failing to check in on any number of networks for even a short amount of time means a lot of content is missed. Networks have combated this in different ways; Twitter has introduced a 'while you were away' feature, revealing older tweets to users who haven't been active on the app, while Facebook has the option to bookmark or 'save' links for users to revisit when they have more time. Meanwhile, Instagram has opted for an e-mail approach to win back users who are drifting away from the network.
A 'Highlights' reel will be sent to users whose activity on the app has dropped, including the best uploads from the users' community. With Instagram gradually opening up its ad offering, perhaps sponsored content could also make its way into these e-mails in the future.