Friday Social – Like-Gate shut for good, Twitter Moments, Ask.fm sold and more
Our #FridaySocial is a weekly round-up of the key social media news stories from the previous seven days. Let us know your thoughts in the comments or via Twitter – @Umpf /@TomScott1
1. Please close the Like-Gate behind you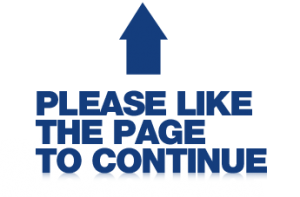 As of November 5th 2014, pages will no longer be able to like-gate competitions, apps and promotions. Fan-gating (or like-gating) allows brands to require consumers to become Facebook fans in order to view these apps and other promotions. This small but important change to the platform policy can be seen below, along with a more detailed explanation from the Facebook blog.
What is clear is that Facebook wants to remove spam or duplicate pages created solely to get around liking brand pages from personal accounts.
4.5 "Only incentivize a person to log into your app, like your app's Page, enter a promotion on your app's Page, or check-in at a place. Don't incentivize other actions. Effective November 5th, 2014, you may no longer incentivize people to like your app's Page"
"You must not incentivize people to use social plugins or to like a Page. This includes offering rewards, or gating apps or app content based on whether or not a person has liked a Page. It remains acceptable to incentivize people to login to your app, checkin at a place or enter a promotion on your app's Page. To ensure quality connections and help businesses reach the people who matter to them, we want people to like Pages because they want to connect and hear from the business, not because of artificial incentives. We believe this update will benefit people and advertisers alike."
2. Snapchat is down with the kids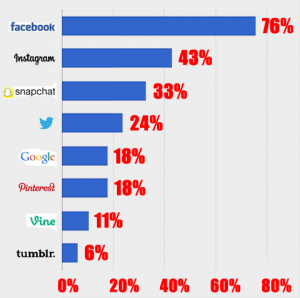 Remember when Snapchat turned down $3billion from Facebook and many of us thought they were crazy? This table showing the popularity of major social media platforms with 18-34 year olds might just prove they were right. The photo sharing app has more than doubled its share of this demographic in the previous 12 months, leapfrogging Twitter in popularity. The figures are taken from comScore's June Mobile Metrix report. They will certainly help Snapchat raise investment which reportedly values them at $10billion. They might not have been so daft after all!
3. Twitter card options
Twitter has been busy developing its ad platform as it seeks to increase revenue streams. Twitter cards have long been an integral part of the offering and now advertisers have more options with which to target users, these are:
Website Clicks & Conversions
Add Followers
App Installs & Engagements
Leads
Tweet Engagements
4. Twitter Moments
More from Twitter, this time in the form of very nice data visualization called Twitter Moments. Making the most of real time content and joining developing conversations is a big part of Twitter's strategy for encouraging brands to actively use the site and of course drive ad spend. Twitter already has a free calendar of upcoming major events called #ownthemoment, you can see that here https://twitter.twimg.com/OwnTheMoment. This latest tool is a heatmap of the UK over time, showing the frequency and locations of conversations around a certain subject at specific times. It could be a very useful tool for informing brands on the most effective times to post their content, especially if it is a UK focused audience.
5. Cross platform reporting on Facebook
Facebook has launched a new tool in its advertising reporting options, you can now monitor where users first see your ad and where and when they convert; for instance did they view your ad on mobile and then later go back to purchase using desktop or tablet at home? It is a growing trend for users to view articles and products during the day on their phones, only to later go back and spend time reading and shopping for those products later. Facebook explain:
"Imagine seeing an ad for a product on your mobile phone while in line at the bank. Do you immediately make a purchase on your phone? Probably not. But perhaps you go back to your office later that day and buy on your desktop computer. Such cross-device conversions are becoming increasingly common as people move between their phones, tablets and desktop computers to interact with businesses."
To view cross-device conversions for campaigns, go to Facebook Ad Reports, click Edit Columns, and select Cross-Device in the left-hand menu.
6. Ask.Fm bought by Tinder owner
The controversial anonymous question asking site Ask.fm has been purchased by IAC, the group owns several other popular websites and apps, including Tinder, The Daily Beast and Vimeo. Ask.fm was criticised heavily in 2013 for its role in a series of teen suicides, many criticised the site for not picking up on extreme cyber bullying. It is thought that IAC will spend significant sums on bulking up the security and policing of the site, to avoid future incidents.
7. East Coast Trains jumps on board Twitter's video service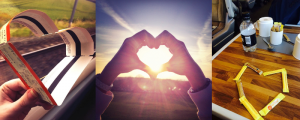 Our client East Coast Trains has become one of the first UK brands to trial Twitter's new promoted video ad service. As part of the company's wider #ilovetrains week-long campaign, East Coast has released its first piece of video content through the social network. The video shows part of a scenic train journey near Aberdeen, shared with East Coast by @Chaiwalla. See the video here