Friday Social: Facebook video, Instagram search and Twitter backgrounds
Our Friday Social is a weekly round-up of the key social media news stories from the previous seven days. Let us know your thoughts in the comments or via Twitter  – @Umpf /@nathanbrush #FridaySocial
Instagram web search

Instagram updated its website this week to incorporate a search function, a feature which has previously only been available via the mobile app. When users login on desktop, the search bar is located centrally at the top of the window. It is possible to search for either users or #hashtags and search results for the latter are displayed in neat rows of three. The feature, which has come soon after the look of the web platform was revamped altogether in June, will make it a lot easier for marketers to plan activity and share Instagram content to non-mobile users. A spokesperson for Instagram has reiterated that mobile remains the key focus for the network.
Facebook shopping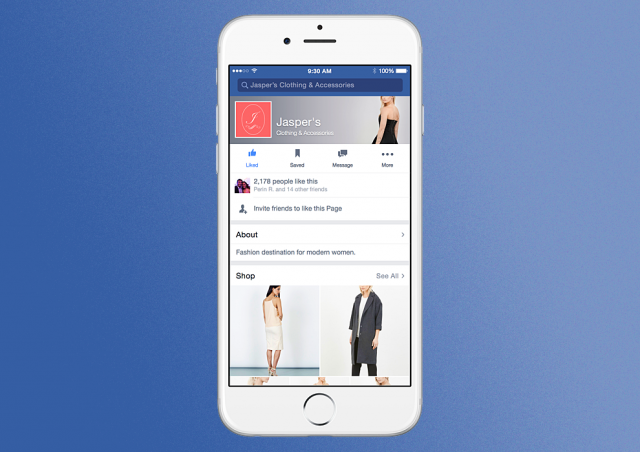 Facebook is testing out features, which will allow users to buy products directly from brands' Facebook pages. Currently being tested by a small number of users, and an even smaller number of e-commerce companies, the development is likely to become a major piece in the network's monetisation strategy. On desktop, the shopping page will appear as a new tab, whereas on mobile it will appear in a new section underneath the About information (see above). Many third parties, such as Big Cartel and Shopify, already offer e-commerce solutions for Facebook, but the network's own platform is likely to outperform these. Social media is adapting rapidly to incorporate online shopping, with buyable pins on Pinterest and Google experimenting with a 'buy' button in SERPs.
Twitter removes user backgrounds
In sweeping changes to its customisation options, Twitter removed customised wallpapers from user profiles this week. Any user-uploaded backgrounds have now been replaced with a white fill and will only appear when tweets, lists and collections are opened via their unique URLs. The news didn't go down well on the network, with hoards of users tweeting their discontent.
"How did the internet war start, Grandma?"
"Well, Tommy, on the hottest night of summer, they quietly removed our Twitter backgrounds…"

— Rita Meade (@ScrewyDecimal) July 21, 2015
New advice on the design options can be found here. Some users have speculated that Twitter is making way for background ads, but only time will tell!
Facebook improves video publishing tools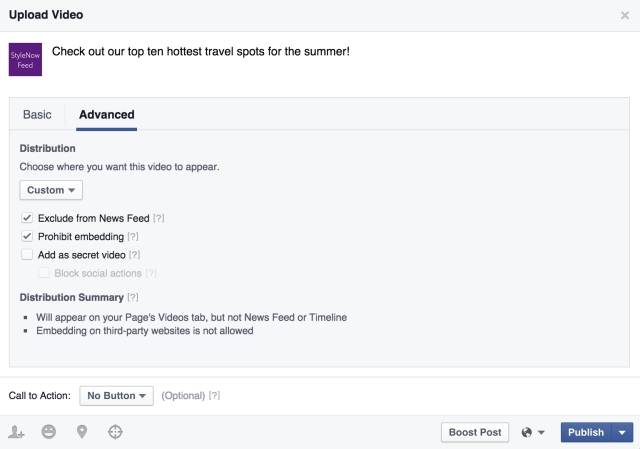 As Facebook continues to compete with YouTube to be the primary video network, it has released tools to help brands and advertisers better target their video content.  Marketers will now be able to target users by age, location, language and gender, giving greater control over how, and to whom, video content is shared. Uploaders can also restrict embedding on third-party websites, exclude videos from the newsfeed and set videos to 'secret' (similar to 'unlisted' videos on YouTube, these are only viewable via a unique URL). Facebook is projected to deliver 2 trillion video views in 2015, still 1 trillion behind its biggest rival.
Twitter safety centre
Twitter has continued its efforts to combat trolls this week by launching Safety Centre. The site explains the tools available to protect yourself while on the network, the policies in place and how the network responds to breaches of these boundaries. There is also tailored advice for teens and families, as well as resources for teachers. The hub seems a little light on information at the moment, but we expect it will grow over the coming months.
Learn how mute, block and report can help you take control of your experience on Twitter.https://t.co/nE1Qc45Xro

— Twitter Support (@TwitterSupport) March 18, 2015