Friday Social – Instagram growing, Facebook purchasing and Twitter changing
Our #FridaySocial is a weekly round-up of the key social media news stories from the previous seven days. Let us know your thoughts in the comments or via Twitter – @Umpf /@Tomscott1 
1. Instagram reaches 200 million users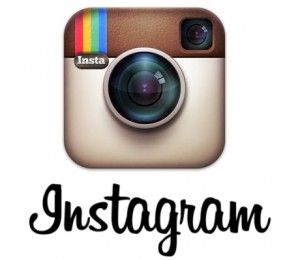 Instagram has announced that it has reached 200 million monthly active users, quite an achievement for an application barely five years old. The Facebook effect has been significant, with 170 million of these users added since the acquisition in 2012 and 50 million in the last six months alone.
We are now sharing 60 million photos a day on Instagram, that is a lot of food and cat pictures!
2. Twitter shutting #Music service
If you are reading this and you are a regular user of Twitter's #Music app, then you have until the 18th April to get the most out of it. After this date the service will be completely removed, the app has already been taken down for new downloads on the App Store.
#Music provided recommendations on new artists and tracks based on who you followed, allowing you to stream music through Spotify and iTunes.  It is thought that Twitter will now look to push their music offering in with its other services rather than a standalone application.
3. Facebook purchases Oculus Rift Virtual Reality
Facebook continue to splash the cash, this time on something a little bit different. For the significant sum of $2billion, they have acquired virtual reality company Oculus Rift.  There is a great deal of speculation about why Facebook has chosen to acquire virtual reality technology, many are predicting that they will use it to create a virtual entertainment hub. Personally, I think that we will see more purchases of this type, as Facebook looks to model itself on Google and increase revenue streams outside of their core social media offering.
The Oculus Rift headset is due for release to market with the next 12 months.
4. The Sun rolls out dedicated #tags for print stories
The Sun newspaper has become the first national print publication to use dedicated hashtags alongside the day's top stories. The move is designed to encourage readers to take the conversation and debate online.  The hashtags will be visible under a "What do you think?" banner at the foot of the chosen articles. The publication has recently recruited several social media managers as part of a new team to drive this initiative.
David Dinsmore, editor of The Sun, said: "The Sun has always powered the nation's conversation, but by printing hashtags alongside our news we are making it easy for readers to share their opinions and continue the story online. In an increasingly digital world, it will also help a whole new generation discover Sun content and our unique brand of journalism."
5. Is Google preparing a YouTube for kids?
YouTube is reportedly preparing to launch a special version of the site targeted specifically at children less than 10 years of age. With an entirely separate platform, the safety features which would regulate content could be designed to guarantee all content was safe for the audience.
More reports have also stated that Google has approached producers to create content for the new site, this would be exclusive to the channel, in the same way that Amazon and Netflix have funded exclusive shows for their channels. We will keep you updated on any future announcements.
6. #HammerTime West Ham go all out for first ever social-match
On Wednesday night (26th March) West Ham United's social media team went in to overdrive and designated their game against Hull as a "Social Media Match". Activity started in the days before the game, encouraging fans to ask players questions, send in their messages of support and favourite moments supporting West Ham.  On the match day itself there were multiple competitions, an interactive music playlist and one player tweeted his entire match day experience. Finally once the game had concluded the West Ham fans were able to vote for their man of the match through Twitter. You can see a detailed round up of all the activity in this article.
Sports teams are increasingly pushing their social media efforts as they seek to engage with fans in new ways, you can see where West Ham finished in our Sport Social Media Index here.
7. Twitter update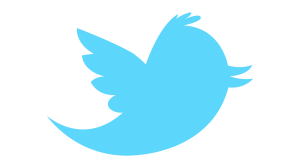 More Twitter tinkering to tell you about, a recent update of the mobile app now allows you to tag up to 10 people in a photo, and it won't eat in to your 140 characters. You can also upload multiple photos in the same tweet. Your timeline is about to get very visual!
There has also been reports that some users have seen the retweet button replaced with a share with followers option, Twitter are trying to remove many of the complicated aspects of the site which put off new users. We wrote last week about the site removing @replies for the same reason.
8. Klout goes for $200 million
Klout, which measures online influence, has reportedly been sold for almost $200 million to Lithium technologies. The deal is a mixture of cash and stock and will see Klout remain as a separate entity, focusing on its unique algorithm which provides people and pages with a score out of 100, the higher the number, the more the influence.
It is safe to say that some social media professionals don't put a lot of faith in Klout and its scoring system, but what is clear is that they must be doing something right as investors pour money in to it.