Friday Social: Instagram Business, Snapchat at Wimbledon and #MessengerEmoji
Our #FridaySocial is a weekly round-up of the key social media news stories from the previous seven days. Let us know your thoughts in the comments or via Twitter – @Umpf / @EllieHallsworth
1. Instagram business tools
Business profiles are officially arriving on Instagram. Accounts that are recognised as a business will soon receive tools to help measure engagement as well as promoting their posts.
The insights tool lets business account admins see their followers and post performances based on time of day. The promote tool allows admins to now select a target audience to whom they want to reach, or let Instagram select this automatically. You can also add a time period for promoted posts and add in call to action buttons. The tools even look like Facebook's own page insights tool, which displays reach and impression numbers alongside fan growth rates.
Instagram's business profile and tools will roll out first in the US, Australia and New Zealand. For everyone else, the company promises global rollout by the end of 2016.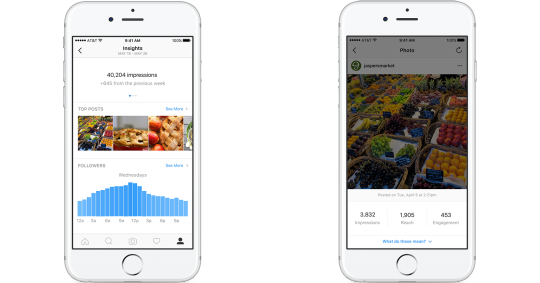 2. Snapchat & Wimbledon
Snapchat has signed a three-year deal with Snapchat to share live moments from Wimbledon, including user footage from the men and women's finals. The partnership is timely as Snapchat has just revealed its British user number for the first time; it now has 10 million active daily users in the UK, which makes Britain its second largest market after the US.
The deal will see Live Stories at the tournament shared on Snapchat, as well as ad spots sold to sponsors, including Stella Artois and Häagen-Dazs.
In terms of its social competitors, this partnership is an interesting one as it hints at a desire to catch up with Twitter in the live sports arena, after it recently won the rights to NFL Thursdays. Snapchat has also overtaken Facebook in terms of daily video views, doubling the number of plays on its service to 10 billion in under a year.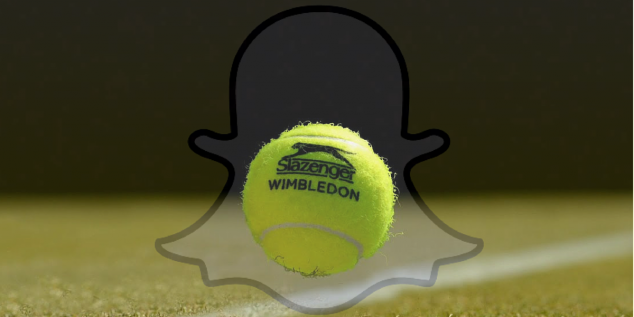 3. Periscope moderation
Periscope has just made the move to clamp down on the real-time abusive comments that can sometimes saturate its broadcasts. Despite reporting impressive growth in recent months, this new feature follows the platform's admittance of its lacking in ways to combat spam and abuse.
It claims this tool "empowers our community to report and vote on comments that they consider to be spam and abuse."
Viewers can now mark comments as spam or abuse. When a complaint is issued, a few users are also selected at random to confirm the accusations. The move looks to democratise the platform and increase the quality of conversation.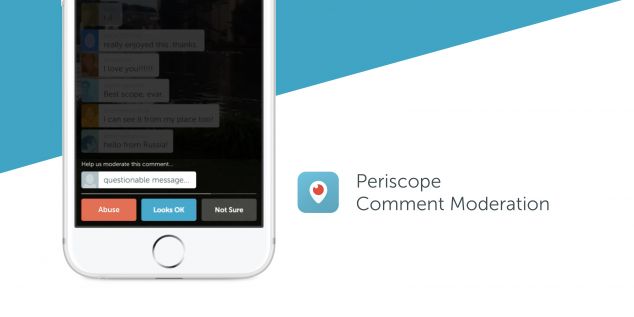 4. #MessengerEmoji
Facebook has made a notable change withi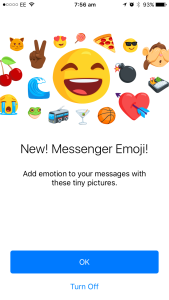 n its Messenger app with the creation of custom emojis. Starting this week, 100 new emojis have been added, along with the 1,500-plus existing emojis being modernised.
As well as being supported across all platforms for a uniform look, these also include more diversity with more skin tone and gender options. Previously, Messenger had emoji defaulted to yellow. Now you'll be able to pick from the other five skin tones approved by the Unicode Consortium. Emoji representing professionals like the police officer, swimmer or surfer will also be available in a female version.
5. Snapchat Discover
Snapchat is going to be redesigning its Discover tool in a move to make it easier for publishers to share content.
Current publishers (including Daily Mail, Buzzfeed and Cosmopolitain) have reportedly been given an exclusive preview, but sources claim the new Discover will be more 'Instagram-esque' with tiles of news and ads to scroll through instead of the familiar circular icons.
The new-look Discover could be released as soon as June 7 and initial partners include CNN, Vice and Mashable.