Friday Social: Honda's Endless Road, YouTube Kids and the BBC's Laura K
Our #FridaySocial is a weekly round-up of the key social media news stories from the previous seven days. Let us know your thoughts in the comments or via Twitter – @Umpf / @EllieHallsworth
1. Retweet with comments
After a while in the pipeline, Twitter has revamped its retweet feature to now officially let its users retweet with comment, making it much easier to feature other people's tweets on their profile whilst adding a comment of their own with a 116 character allowance.
Twitter has been testing out different ways to retweet for some time as part of a larger effort to make the service more visually appealing.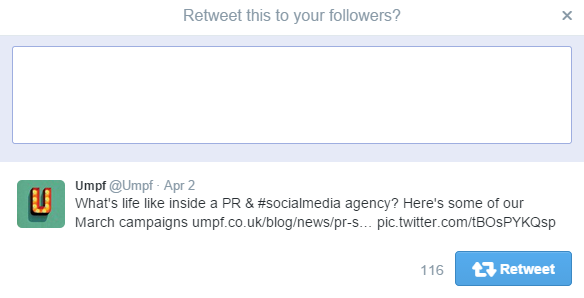 2. YouTube's Kids app
Google has come under fire by certain watchdog groups in the US regarding its newly launched YouTube Kids app. The consumer groups have reportedly submitted a formal letter to the US Federal Trade Commission calling for an investigation into the app, citing that it exposes children to "unfair" marketing practices.
It is argued that the app is 'deceptive' in differentiating between programming and advertising, since YouTube for kids is expected to carry ads as well as child-friendly content.
In a statement, a YouTube spokesperson said "We worked with numerous partners and child advocacy groups when developing YouTube Kids. While we are always open to feedback on ways to improve the app, we were not contacted directly by the signers of this letter and strongly disagree with their contentions."
Google launched YouTube Kids in the US in February. It only offers content from approved sources such as Sesame Street and ads pre-approved by the YouTube Kids team. Certain ad categories are prohibited on the service, including food and drink.
3. The Last Hours of Laura K
In the wake of the huge popularity of Serial podcast, which saw a rush of amateur sleuths and searching out clues and theorising on Reddit streams, the BBC has just launched an immersive murder mystery set in the world of social media.
Two years in the making, The Last Hours of Laura K could provide a new direction for online drama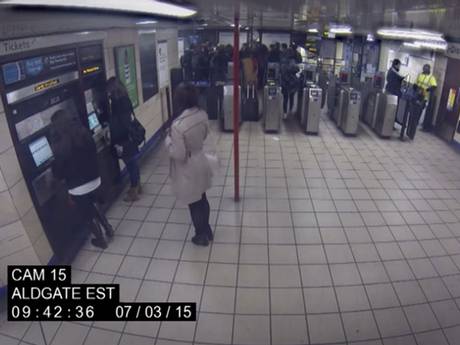 on the internet. The story unfolds through 24 hours of CCTV footage that plays on a loop on the website, which tracks Laura around London from her flat to work before a night out, culminating in her mysterious whodunit murder.
Explaining why this was so long in the making, the production team have populated two years' worth of content on the fictional Laura's Facebook, Twitter, Instagram, LinkedIn, Spotify and Tumblr accounts, as well populating accounts of 40 other characters she encounters on her final day. A trail of clues is waiting to be unearthed and viewers have to work out who killed Laura and why, before emailing in their suggestion. Start the journey here.
4. Honda's Endless Road
Honda has launched a 'never-ending' YouTube film as part of its new Endless Road campaign, which aims to communicate its never-ending quest for quality.
Utilising an innovative YouTube element, when you watch the "Endless Road" on the YouTube site, it pulls in real-time data to visually reflect the time of day and weather of your locations, wherever in the world you are watching it from.
Head to Honda's YouTube channel to see the location-specific version here, or see a shorter, embeddable version below:
https://www.youtube.com/watch?v=5u95Zc7AbDM&feature=youtu.be
5. Instagram's new notifications
Instagram has added Post Notifications to its app, letting users receive push notifications when their favourite accounts post new updates, available now on both iOS and Android.
The photo-sharing platform has also announced a couple of new photo editing tools available in its mobile apps, already available on Android and coming soon to iOS: Colour and Fade. Colour gives users the ability to adjust the tint of both the highlights and shadows of pictures, and Fade lets you soften out colours altogether for a more muted effect.