Friday Social: Gregory and Gregory, #WhereToBritain & Love Island is BACK!
Our #FridaySocial is a weekly round-up of the key social media news stories from the previous seven days.  Let us know your thoughts in the comments or via Twitter – @Umpf
GREGGS GOES UNDERCOVER
This week the @GreggsOfficial Twitter account re-branded itself as upmarket salad and wrap brand Gregory and Gregory, leaving us sausage roll fans a little confused.
We have something to share with you #GregoryAndGregory pic.twitter.com/oKgnMl2IeM

— Greggs (@GreggsOfficial) May 30, 2018
Greggs later revealed that this 're-brand' was the result of an undercover prank at a London food festival to launch its new summer lunch items. The food, branded as Gregory and Gregory, was praised by Britain's most discerning palettes, including top chefs and restauranteurs who attended the festival. Visitors' thoughts on the food were recorded before and after the brand was revealed…
Don't judge a book by its cover. Here's what happened when we went to a gourmet food festival disguised as #GregoryAndGregory pic.twitter.com/zuEA3mocwQ

— Greggs (@GreggsOfficial) May 30, 2018
Don't worry though – everything's back to normal now!
INSTAGRAM ADDS 'SHARE TO YOUR FACEBOOK STORY' OPTION
It's not been long since Instagram and Facebook jumped on the bandwagon to introduce their version of the 'Snapchat story', but now it seems that the less successful Facebook option isn't ready to give up just yet.
Instagram has added a 'Share to your Facebook story' button pic.twitter.com/UfyCONJNfR

— Matt Navarra (@MattNavarra) May 31, 2018
Instagram has added a 'Share to your Facebook story' option to the app to encourage cross-platform sharing.
We are left wondering what it will take for Facebook to realise that users might not want a 'story' option on EVERY app, but for now…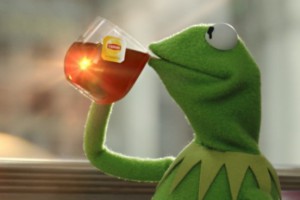 UBER PARTNERS WITH CHANNEL 4 FOR #WHERETOBRITAIN
You may have seen the hashtag #WhereToBritain trending in the last few days. That's because Uber and Channel 4 have teamed up to bring us a documentary series (and a never-ending promoted tweet) that follows the app's top drivers around the UK featuring special guest passengers in popular UK cities.
It'll run on Channel 4's online service – All 4 – and will be made up of six five-minute episodes that follow Uber drivers' journeys are they pick up and drop off people in six different UK cities. It'll be narrated by Dawn French and show relatable moments from the drivers and passengers. The show will be promoted and available within the Uber app, geo-targeted by city.
"And that's as real as you can get" – watch what happens when driver Ali talks milk prices and Manchester accents with four @ManUtd stars. Watch more #WheretoBritain on All 4 now: https://t.co/t1rSN2Vzbq pic.twitter.com/615G1WrYJ7

— Uber UK (@UberUK) May 29, 2018
A promotional campaign has been launched alongside the series including social media content and digital out-of-home advertising featuring photography of the drivers.
High profile passengers will be featured for example Manchester United players Ashley Young, Juan Mata, Marcus Rashford and Axel Tuanzebe.
LOG IN WITH SNAPKIT
According to TechCrunch, Snapchat is secretly planning the launch of its first developer platform – Snapkit. What it will mean is that other apps will offer a 'login with Snapchat' option, use the Bitmoji avatars created and used on Snapchat, and host a version of Snap's camera software that can be shared back to Snapchat.
Facebook has already led the way with this strategy – you can choose to 'login with Facebook' on almost every app now. It seems that this is the perfect time to bring in a new option with the Cambridge Analytica scandal deterring people away from interacting with Facebook, and with the younger generation becoming increasingly sceptical of the platform.
Could this be Snapchat's go at a comeback strategy after high-profile celebrity comments caused a significant decline in usage earlier this year? We don't know when it'll be announced or launched, but it could be just what the app needs to remain relevant in the ever-growing social media landscape.
LOVE ISLAND CONTESTANTS REVEALED WITH 'GET TO KNOW' VIDEO
And finally, that time has come around again… Love Island is back on our screens on Monday! You may have seen the video doing the rounds in which we meet the confirmed contestants…
WE'RE BACK! It's time to meet the scorching singles ready to get their graft on this summer… #LoveIsland pic.twitter.com/gKGxNbEJuB

— Love Island (@LoveIsland) May 28, 2018
The video has received all manner of mixed reactions across social media. Here are just a few of them:
Last year everyone said the same thing about the Love Island line up being rubbish. THEN look what happened!!!! Give these guys a chance – you'll LOVE them in a couple of weeks! Even if you don't, you'll still be obsessed and watching it ? #LoveIsland

— Olivia Bowen Buckland (@OliviaDBuck) May 29, 2018
https://twitter.com/Holly_Duff_x/status/1001215036960968711
Soo the lineup for this years #loveisland isn't looking as good as previous years. Will I still be sitting waiting every night to watch it? pic.twitter.com/re1XVZNAEK

— Gabrielle (@gablaarrr) May 28, 2018
No matter what we might think of the contestants, we all know what we'll be doing come 9pm on Monday…
too accurate ?? #LoveIsland pic.twitter.com/akUAdCGUsQ

— Love Island Reactions (@LoveIsIandUK) May 29, 2018