Friday Social: Google+ redesign, Safety Check & Emoji Reactions
Our Friday Social is a weekly round-up of the key social media news stories from the previous seven days. Let us know your thoughts in the comments or via Twitter  – @Umpf /@nathanbrush #FridaySocial
Google+ redesign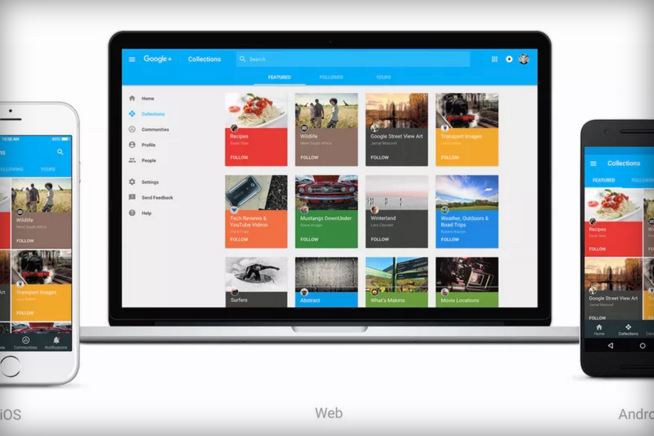 Google is undertaking a major redesign of its social network, Google+, with the focus turning towards Communities and Collections. It is said that these areas foster the highest engagement rates, alongside other features such as Hangouts and Photos. Google has said the redesign makes it "easier to post, search, connect, and keep up with great content." Users can currently opt-in to view the new design and mobile updates are said to be coming in the near future. Find out more on the Google+ blog.
Facebook tools for nonprofit organisations
Facebook has improved its features for charities and non-profit organisations with the launch of its Fundraisers feature, a dedicated place for such campaigns. These special pages are a place where charities can tell their story, track progress and receive donations from users in just a few clicks. The 'Donate' call-to-action button will also be made available on Pages and posts, and will click-through to a one-page form, negating the need for users to leave the network. Facebook is currently testing the new features with a range of partner organisations.
Twitter emoji reactions
I can't believe they're finally letting me ? tweets
(The best part is that it's not even a joke, I just found this…) pic.twitter.com/cyJ6Lmfhgx

— Freshly Made Runny Egg ? (@_Ninji) November 16, 2015
Only a couple of weeks after replacing 'favourites' with 'likes', Twitter is continuing to experiment with different types of engagement. This week, a Twitter user with developer preview access had the ability to react to tweets using a range of different emojis, not only the standard heart symbol. Many Twitter users complained when the 'favourite' was removed but Twitter product manager, Akarshan Kumar, has argued that "the heart is more expressive, enabling [users] to convey a range of emotions and easily connect with people."
Facebook Safety Check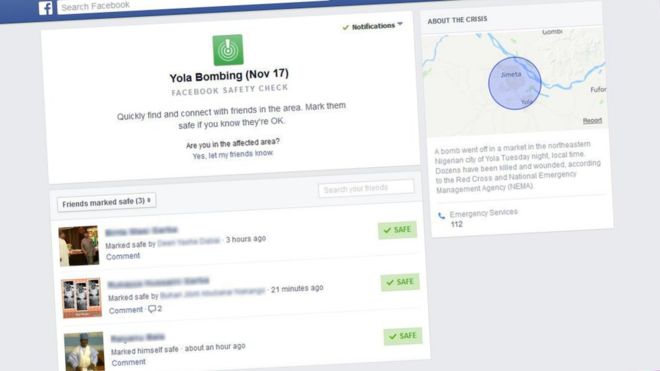 Facebook received a considerable amount of negative sentiment as a result of its response to the Paris attacks last weekend. Facebook enabled its Safety Check feature, allowing users to mark themselves and others as 'safe', and also produced a tool for users to add the tricolour to their profile pictures, however many users asserted that the response had not been the same for other recent terrorist attacks, in Beirut for example. Mark Zuckerberg clarified that previous policy was only to active Safety Check for natural disasters, not terrorist attacks, but that this policy was changing. Safety Check was enabled for the second time in one week yesterday, following a suicide attack which killed 32 people in Yola, Nigeria.
Instagram advertising integrated into Facebook Ads Manager
Instagram adverts are now fully integrated into the Facebook Ads Manager suite. Early adopters of the adverts had to set them up via Facebook's Power Editor, but now Instagram is available as a placement option for 'website click', 'conversion', 'app install' and 'video view' campaigns within the standard Ads Manager platform. Advertisers can also create reports focusing on specific Instagram engagements. Our early tests have shown a good rate of engagement, a simple and effective way of maximising visually-appealing content.