Friday Social: Free Internet, Instagram has Bolted and Twitter Loss
Our #FridaySocial is a weekly round-up of the key social media news stories from the previous seven days. Let us know your thoughts in the comments or on Twitter – @Umpf / @Allllliiiii!
1. Twitter rethinks timelines
According to reports this week, Twitter is rethinking the way it works to try and hook more dedicated users.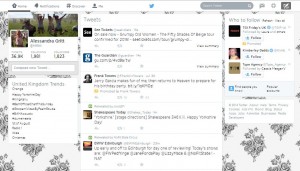 Product boss Daniel Graf is reportedly looking into amending how Twitter works for both existing and new users – and the changes they're considering would push Twitter's timeline far more in the direction of Facebook's News Feed. CEO Dick Costolo said:
"Surfacing the kinds of great conversations that pop up in peoples' timelines from time to time, making sure that for those users who follow hundreds of accounts, they don't miss the very, very best pieces of those streams as they flow by, and then…for those users who are new to the platform and are coming to the platform for the first time, getting them value immediately."
As Quartz points out, this sounds very similar to Facebook's Top Stories feature – which most regular users dislike. Would a tweak encourage or discourage Twitter users?
2. It rhymes with fussy
In this week's 'news that has made most people want to climb into a dark internet-less hole' category, group selfies now have a name: the 'usie', rhyming with 'fussy'.
While the word has been used casually since early 2013, Professor of Marketing at Golden Gate University in San Francisco, Michal Ann Strahilevitz, said:
"Usies are a growing trend that I think have far more social value than selfies. It's magical capturing moments we share with other people."
Someone missed a trick by not calling them 'groupies' – somehow we don't think the term 'usie' will be making it into our everyday vocabulary.
3. Instagram's Bolt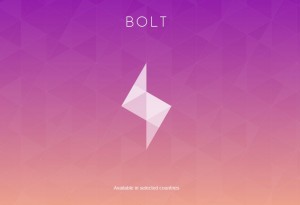 Instagram has launched Bolt, its Snapchat competitor, in New Zealand, Singapore and Africa this week. Users sign up for the disappearing-photo app using a mobile number, and then they're able to send self-destructing photos and videos to their contacts.
Users can only have 20 of their contacts as part of their Bolt 'favourites' network at once, and there's another catch – only one message can be sent at a time. Bolt is Facebook's third attempt at a Snapchat competitor, with both Poke and Slingshot failing to catch up with the dancing ghost.
4. Twitter posts loss
While continuing to draw new users to the social media site, Twitter has announced a failure to turn any profits from March to June.
The platform announced a loss of £86 million, while raising its monthly users to 271 million – gaining 16 million in the second quarter (an increase of 24% from 2013).  However, advertising revenue grew 129% during the same period and shares have risen steeply following the announcement.
Twitter CEO Dick Costolo said: "Our strong financial and operating results for the second quarter show the continued momentum of our business. We remain focused on driving increased user growth and engagement, and by developing new product experiences, like the one we built around the World Cup, we believe we can extend Twitter's appeal to an even broader audience."
5. Facebook offers free internet
Facebook's Internet.org, described as 'a global partnership dedicated to making affordable Internet access available to the two thirds of the world not yet connected', has announced the launch of its first app in Zambia.
Customers of a Zambian cellular network, Airtel, will be the first to access the app which will allow lifetime free 'basic access' to services including Facebook, Wikipedia and Google.
In a blog post, Facebook said: "With this app, people can browse a set of useful health, employment and local information services without data charges. By providing free basic services via the app, we hope to bring more people online and help them discover valuable services they might not have otherwise".