Friday Social: Facebook's Libra Doubts, Instagram Security, and This Week in TikTok
Our #FridaySocial is a weekly round-up of the key social media news stories from the previous seven days.  Let us know your thoughts in the comments or via Twitter – @Umpf
Twitter spills on world leader bans
Twitter has this week revealed exactly what world leaders would have to do to be banned from the site.
There continues to be meaningful public conversation about how we think about Tweets from world leaders on our service. We welcome the conversation and want to share more context on our principles and process for reviewing Tweets from these accounts. https://t.co/UlbdUVIeV9

— Twitter Safety (@TwitterSafety) October 15, 2019
In a blog post, Twitter detailed that while they're dealing with new territory in terms of what will and won't pass, world leaders are not above its policies entirely.
Twitter said: "The below areas will result in enforcement action for any account on our service (without consideration of the potential public interest value in allowing the Tweet to remain visible behind a notice):
Promotion of terrorism; 

Clear and direct threats of violence against an individual (context matters: as noted above, direct interactions with fellow public figures and/or commentary on political and foreign policy issues would likely not result in enforcement); 

Posting private information, such as a home address or non-public personal phone number;

Posting or sharing intimate photos or videos of someone that were produced or distributed without their consent;

Engaging in behaviors relating to child sexual exploitation; and 

Encouraging or promoting self-harm."
It was also added that the review team would err on the side of leaving content live and visible if it's in the public interest.
Federal Reserve casts doubt over Facebook cryptocurrency
The Governor of the US Federal Reserve has this week said that Facebook must overcome 'legal and regulatory challenges' before facilitating payments with its Libra cryptocurrency.
Reported by Reuters, Lael Brainard said: "It should be no surprise that Facebook's Libra is attracting a high level of scrutiny from lawmakers and authorities.
"Libra, and indeed any stablecoin project with global scale and scope, must address a core set of legal and regulatory challenges before it can facilitate a first payment."
The comments come as a number of high-profile backers have dropped their support of the plans, including Mastercard, Visa, and eBay.
Facebook announced its plans for Libra in June, and Executive David Marcus testified about the cryptocurrency before Congress in July.
Instagram to regulate third-party access… sometime
Instagram has begun rolling out a tool to help protect users' personal data from third-party applications – long after such features have become commonplace on other sites and apps, including Facebook.
The app announced today that it is introducing the new features, but the roll-out will take a whopping six months.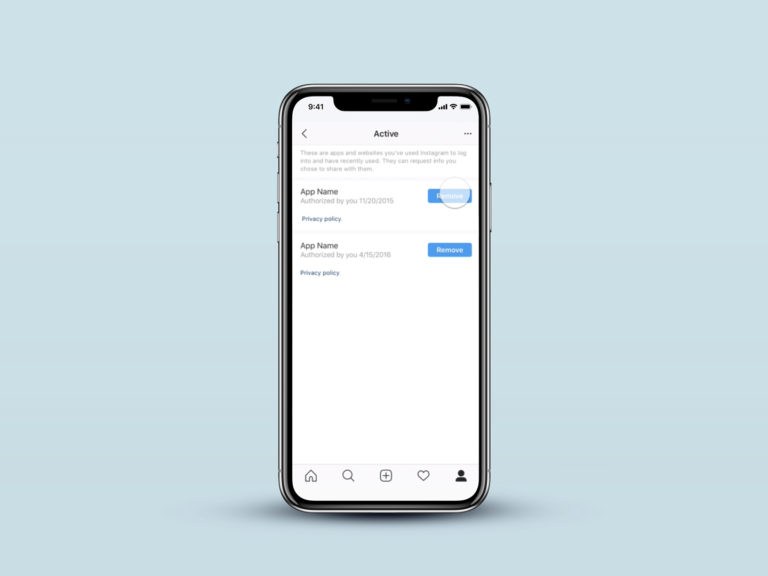 Snapchat targets retailers
Snap has announced a new advertising product this week: Dynamic Ads.
The tool allows advertisers to create ads in real-time based on product catalogues, and aims to attract retailers and direct-to-consumer brands which have previously seen more success on Instagram and Facebook.
The templates are designed for mobile, and aim to save advertisers time with instantly-built ads that update as availability and prices change.
Snap's Group Product Marketing Manager Kathleen Gambarelli said: "Snapchat has become a go-to destination to reach the largest and most economically influential generations in history, Millennials and Gen Z. Snapchat Dynamic Ads now allow brands to create real-time optimized mobile ads quickly and at scale, with products showcased in visually-appealing templates that feel native to the app.
"More than 75% of the 13-34-year-old U.S. population is active on Snapchat, and daily Snapchat users open the app over 20 times each day, offering brands major opportunities to reach the right person with the right message at the right time."
And finally: this week in TikTok
In our new weekly feature, we'll take a brief look at some our favourite recent trends on the ever-changing video app. Up first –