Friday Social: Facebook's CTA, Adidas gets ballsy & Twitter collages
Our #FridaySocial is a weekly round-up of the key social media news stories from the previous seven days. Let us know your thoughts in the comments or via Twitter – @Umpf /@EllieHallsworth
1. Facebook's CTA tool
This week, Facebook's new call-to-action tool came across our radar. Perhaps this recent important update went slightly unnoticed in the shadow of the changes to brand pages and newsfeed updates, but it's great news for community managers as Facebook now allows brands to add a CTA button, such as "Shop Now", "Learn More" or "Download", to content. In broader terms, you can now steer users to download your app, enter your competition or click through to your website via a native Facebook button situated directly under the post. The best news of all? This isn't only for ads, it's for organic posts too and is open to all brands. To create a CTA button, simply post or schedule through the 'Power Editor' (Facebook's ad management plugin). See here for a full run down.
2. Adidas gets ballsy
Adidas has kitted out one of the official World Cup footballs with six HD cameras in order to capture all the action from an entirely new perspective; a ball's-eye-view. In the build up to this summer's tournament, the "brazuca" ball will journey through countries such as Spain, Germany, Japan and Mexico as it moves closer to Brazil. Adidas will release one film per week on its YouTube channel in the countdown, plus you can track its journey by following it on Twitter @brazuca. From the start of the journey on Monday, you can also access a unique 360 image gallery on the Adidas blog. Here's the first in the series that promises to feature stars such as Xavi Hernandes, David Villa, Manuel Neuer and Cristian Teller:
https://www.youtube.com/watch?v=eDQQc5vKHhs
3. LinkedIn retires Products & Services tab
As of 14th April, LinkedIn will discontinue its Products & Services tab. Whilst this feature is going away, it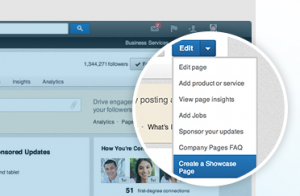 will be replaced by brand-new Showcase Pages, which work similarly to the main Company Page in that they can post their own separate updates and gather their own interested followers. In their essence, Showcase Pages are an extension of the main Company Page, designed to spotlight different aspects of a business or initiative, where brands can share specific content with a much more targeted audience.
Don't forget, if you're a Company Page admin, you can save the recommendations posted to your Products & Services tab by coping them directly from the tab into your own document or request a copy.
4. Vine Messages
Vine has announced this week that it will be introducing a brand-new messaging feature, allowing its users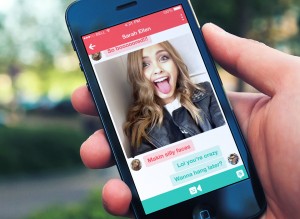 to have "fun and easy video conversations with friends". With this update, you can now privately send Vine videos and text messages to anyone in your address book, even if they aren't on Vine.
As well as Vine Messages, this update will also include the ability to customise your profile with different colours. Head to Settings to view and select a colour, which will be visible to other users.
5. Five clever uses of Twitter collages
After last week's announcement that Twitter would start letting users share up to four photos within a single tweet (as well as tag up to 10 other users in a photo), some early-adopting brands have already been experimenting with the ability to share more photos. These photos appear in a collage format underneath the text of a tweet, and provide an effective way to pack tweets with much more engaging content.
See below for five of our favourites:
To our fans! pic.twitter.com/NAT6G1bUYD

— The Walking Dead AMC (@WalkingDead_AMC) April 1, 2014
True brilliance is remembered by its effect on people, not things. pic.twitter.com/wQjjNEF2nH

— General Electric (@generalelectric) March 28, 2014
In April, we turn our focus to all things blue as photographed by Koto Bolofo. #LivedinBlues http://t.co/CST3rRkOn0 pic.twitter.com/chk2jtmcEe

— Gap (@Gap) April 2, 2014
#ThirstyThursday calls for something delicious! Which IZZE® recipe will you make today? pic.twitter.com/q8rEjSRXK3

— IZZE (@IZZE) March 27, 2014
Which one do you want to try first? "All" is a totally acceptable answer. #IceCreamCreations pic.twitter.com/3EobOMs8jM

— Chips Ahoy (@ChipsAhoy) March 28, 2014
Seen any good examples yourself? Tweet us and let us know, we'd love to hear!