Friday Social: Facebook's Videos, YouTube vs TV and Twitter's #ArmsWideOpen
Our #FridaySocial is a weekly round-up of the key social media news stories from the previous seven days. Let us know your thoughts in the comments or via Twitter – @Umpf / @Allllliiiii
1. Facebook's video recommendations
Facebook is pushing video content on the site with its new 'recommended videos' feature. Now, when you've finished watching a video in your News Feed, the social media site will recommend similar popular videos to continue watching.
The feature, first spotted by TechCrunch, is currently available to a small number of iOS and Android users. The update follows a recent algorithm change that bumps high-quality video content higher up users' News Feeds, and is undoubtedly also linked to in-feed video ads that Facebook is looking to implement – testing which users might be more receptive to video content on the whole will help identify those to serve video advertisements to.
2. YouTube more popular than live TV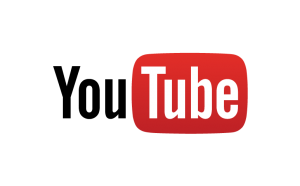 A new study by Adroit Digital suggests that YouTube may now be more popular than live television. A survey of 2,000 respondents living in the USA revealed that a huge 68% consume content from YouTube, just 51% from TV and 49% from Netflix.
The report also suggests that video ads are more influential and effective than text ads – news that might not be surprising to some.
3. Pinterest reveals new brand Follow button
Online social pinboard Pinterest has this week unveiled a brand new animated Follow button designed for brands and businesses.
The new button, designed to sit on brand websites, doesn't just take potential new followers through to the Pinterest page in question – instead, it offers a pop-up window where you can preview current pins to decide there and then if you want to follow. This way, users won't have to leave a brand's website to join it on Pinterest. The new button is available on Pinterest's developer site here.
4. #TourDeFrance tweet buzz shown in real-time
Twitter's popular Data arm has worked with CartoDB to release a real-time map showing buzz about the Tour De France.
https://twitter.com/TwitterData/status/486242318802882561/photo/1
The map, which can be viewed here, shows bursts of excitement when tweets are made using the #TourDeFrance hashtag – of course, at the time of writing there's still quite a lot of action in good old Yorkshire.
5. Twitter users to choose colours of Rio statue
Twitter Brazil is running a social campaign to let social media users choose the colours that Rio De Janeiro's Christ the Redeemer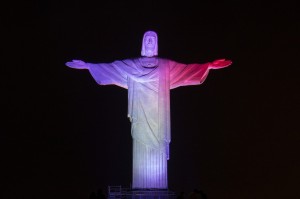 statue will be illuminated in for the World Cup final.
Users can vote for red and black for Germany or blue for Argentina by tweeting #ArmsWideOpen and then the hashflag of their choice; #GER or #ARG.
The colours will change in real-time depending on votes, and Twitter Brazil head of news and politics, Leonardo Stamillo, said that the amount of votes received will determine how long the statue will stay lit. The campaign will run until Saturday 12th July.