Friday Social: Facebook Updates Stories, Kim K Faces Backlash, And Are You #TeamYanny or #TeamLaurel?
Our #FridaySocial is a weekly round-up of the key social media news stories from the previous seven days.  Let us know your thoughts in the comments or via Twitter – @Umpf
Mental Health Awareness Week Takes Over Social
Mental Health Awareness Week is currently underway, and social media has been inundated with messages of support, guidance, and much-needed discussion.
From big name celebrities such as Dwayne Johnson, Michael Phelps, and Ryan Reynolds opening up about their own experiences to the hashtag #YouAreNotAlone being widely shared on social, the increase in discussion and awareness surrounding mental health, particularly among men, has taken a step forward this week – and long may it continue.
Thursday 17th Thought Of The Day From Oval Station #MentalHealthAwarenessWeek pic.twitter.com/n35g8qXufZ

— Oval Tube Station (@Oval_station) May 17, 2018
Kim K Faces Fierce Backlash over Promoting Diet Lollipop
It's rare that a week goes by without social megastar Kim Kardashian West making an appearance on this blog, and this week is no exception.
Sadly for Kim,– this time the reaction has been less than positive. The model-cum-entrepreneur has received fierce backlash this week over posting an advert for appetite suppressants to her 111 million Instagram followers.
Many people took to social media to highlight the damaging effects that promoting a product of this nature could have on young girl's body images, including radio and TV presenter Jameela Jamil who described Kim as a "terrible and toxic influence on young girls".
[Younger viewers look away now – Jameela doesn't hold back..]
No. Fuck off. No. You terrible and toxic influence on young girls. I admire their mother's branding capabilities, she is an exploitative but innovative genius, however this family makes me feel actual despair over what women are reduced to. ☹️ pic.twitter.com/zDPN1T8sBM

— Jameela Jamil (@jameelajamil) May 16, 2018
Facebook Looks to Strengthen Stories
This week Facebook announced three new features to hit Facebook Stories, as it looks to surpass the News Feed as the primary way for content to be shared on the platform.
The three features include being able to post audio clips to your story, the ability to archive your stories for future use, and saving photos/videos directly to Facebook, freeing up space on your device.
Currently (Facebook-owned) Instagram is king when it comes to the 'Story', but Facebook is confident that updated features will allow it to take over its adopted sibling. We'll see…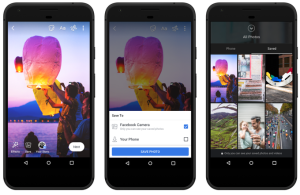 Facebook Cracks Down on Instagram 'Pods'
'Pod groups'. You might have heard of them. In a nutshell, they are groups of Instagram users that artificially inflate post popularity. To do this, when a member of the 'pod' (group) posts to Instagram, the rest of the group will be notified. All of the members will then like and comment on the photo, causing it to appear popular to Instagram's algorithm, which will mean it gets placed onto more peoples feed, and higher up in Explore. Clever, eh?
Well, this week Facebook has cracked down on these algorithm-hackers by closing numerous large-scale Pod groups, to try and deter future abusers. Whilst pods are not strictly against Instagram's rules, this repetitive action is deemed as spam, and could therefore result in account suspension or removal.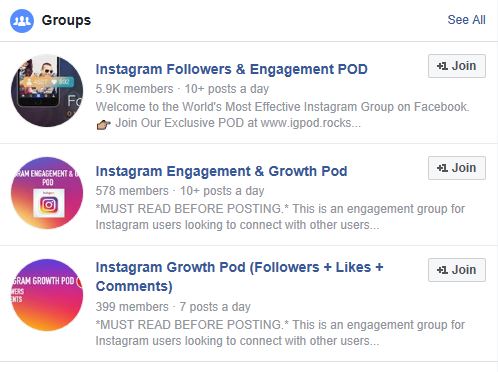 And finally… 'Yanny or Laurel?' Causes Social Storm
You must've heard the polarising audio clip that this week made everyone around the world scream 'NO, YOU'RE WRONG' towards their nearest and dearest.
The viral audio clip has split the internet into two factions as people argue over whether it is saying 'Yanny' or 'Laurel'.
Following on from the 'black and blue dress' dilemma of 2015, the clip sparked mass confusion and outrage online with the 'Yannies' and 'Laurels' sticking resolutely to their answer.
It has since been revealed that the secret lies in frequencies – those who hear a higher frequency hear Yanny, and those who predominantly hear lower frequencies hear Laurel. So there, you can stop your squabbling.
Yanny vs Laurel explained! ⭐️ pic.twitter.com/P3ElCvaCx0

— Larry Kim (@larrykim) May 17, 2018
And then we were hit with another one! I can't cope…
Think the Laurel or Yanny thing is weird?

You can hear the words 'Brainstorm' or 'Green Needle' based on which word you think about. Try it.pic.twitter.com/7TrS9XNhNR

— George Aylett (@GeorgeAylett) May 17, 2018