Friday Social: Facebook Tip Jar, YouTube 360 Live-Stream and Snapchat's 420 Filter
Our #FridaySocial is a weekly round-up of the key social media news stories from the previous seven days.  Let us know your thoughts in the comments or via Twitter – @Umpf/ @GrittAlessandra
Facebook Monetisation
The team at The Verge have this week spotted that Facebook may be exploring ways for users to profit from their posts on the social media site.
A user survey hinted at the changes, asking which options for promoting a cause or earning money 'using your personal presence on Facebook' respondents might be interested in: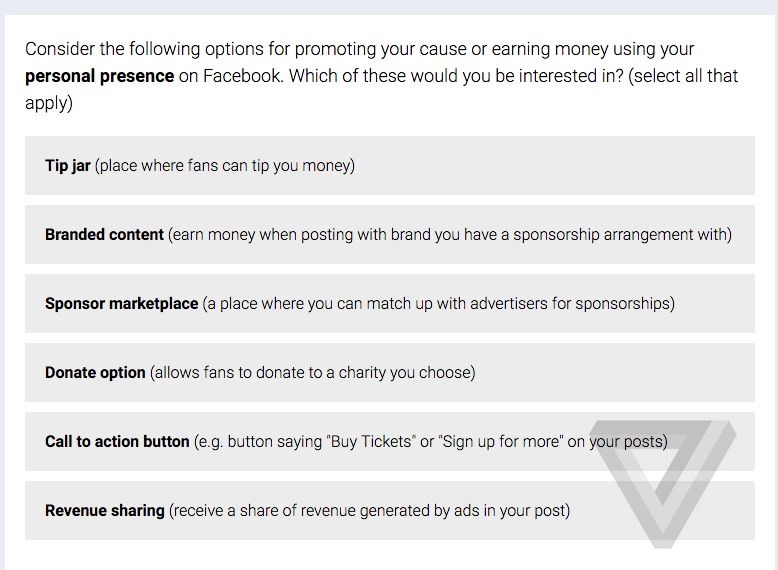 While nothing is set in stone, it's interesting to see Facebook following other platforms in allowing users to profit from their content.
YouTube 360 Live-streaming
Google has introduced 360-degree live-streaming on YouTube, launching the tool at Coachella.
The move follows the launch of support for general 360-degree videos last year. YouTube is also introducing spatial audio for on-demand YouTube videos. Explaining this in a blog post, Neal Mohan, Chief Product Officer, says:
"Just as watching a concert in 360 degrees can give you an unmatched immersive experience, spatial audio allows you to listen along as you do in real life, where depth, distance and intensity all play a role."
Watch the first live-streamed performance here:
Snapchat's Bob Marley Filter
Snapchat is in hot water over its Bob Marley filter, conveniently released on 4/20 (20 April) – a date commonly associated with marijuana (find out why in this Time piece).
The filter appeared as an option on the date, and users immediately vented their anger across social media:
Why no Bob Marley filter on his birthday? The day he died? The day he performed two days after being shot? @Snapchat

— OXTAIL PAPI (@ThatDudeMCFLY) April 20, 2016
https://twitter.com/Sallywally94/status/723052279432122368
Snapchat confirmed to The Next Web that the filter was created in partnership with the Bob Marley Estate, and were aware of the date the filter would be used.
Instagram Updates 'Explore'
Instagram has launched a new look for its 'Explore' tab, which lets users browse other popular content.
The new look has begun rolling out in the USA, and places a clear focus on video – making it easier to discover content around the globe that Instagram hopes you'll love.
New features include a 'Videos You Might Like' channel at the top of the tab, as well as featured content as you scroll.
Instagram is keen to stress that it lets users dictate what they see in their feed. A blog post explains:
"Even with these changes, Explore still works the same way: It connects you to posts about your interests from people you don't yet follow. The more you like, the better Explore gets, adjusting to your preferences and showing you more of the stuff you enjoy. And if you see something you don't like, tap "See Fewer Posts Like This" in the '…' menu to make your Explore experience even better. "
The new-look Explore tab is expected to roll-out across the rest of the world soon.
Facebook Group Calls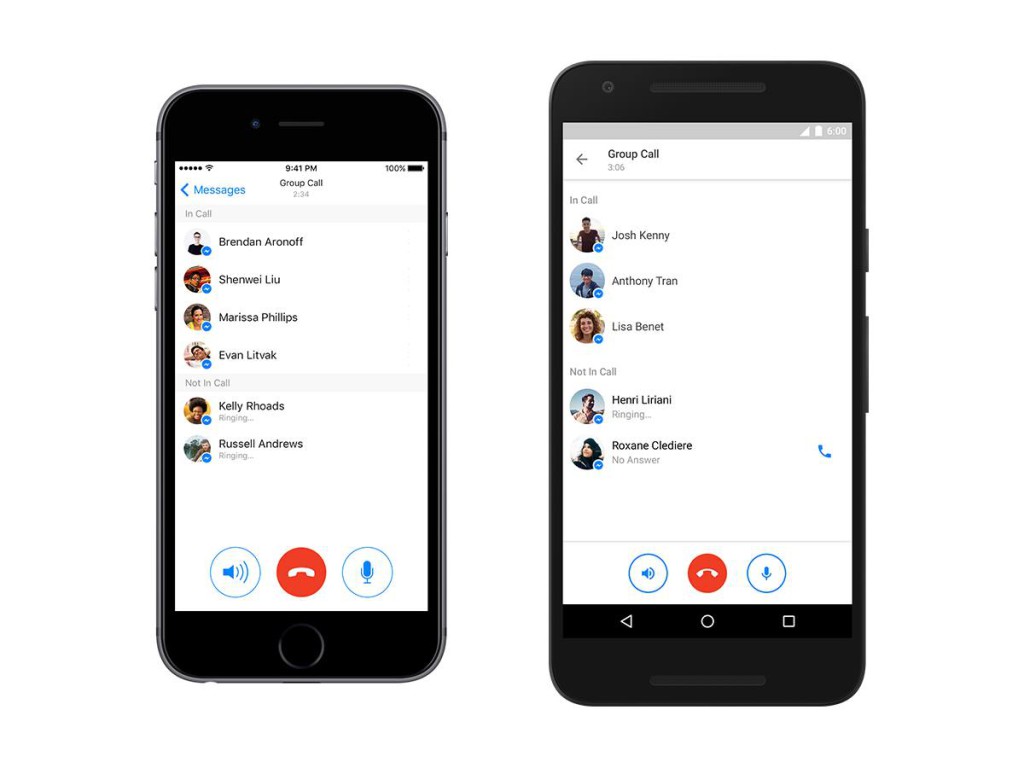 Facebook has this week launched group calls for up to 50 people as part of its Messenger app – just voice, no video, for now.
The new feature was announced by David Marcus, Facebook's Messenger bod, on Thursday and will be available to all users with the latest version of the messenger app before the weekend.
There's no word yet if a video function will be rolled out for groups.