Friday Social: Facebook Rocket, Pepsi Ad Mis-Step, and Twitter's NFL Loss
Our #FridaySocial is a weekly round-up of the key social media news stories from the previous seven days.  Let us know your thoughts in the comments or via Twitter – @Umpf / @GrittAlessandra
Spotted Facebook's Rocket Icon?
A number of Facebook users have reported spotting a new rocket-shaped icon as part of the menu bar.
Why does my @facebook app now have a rocket on it? What does it even mean? #Facebook @Android #UI #uxdesign #AppDev pic.twitter.com/tbkK5woFqX

— Rob (@rob_bailey3) April 5, 2017
Wtf is that rocket icon in the latest Facebook app

— neck romancer (@shdwcat) March 22, 2017
According to the BBC's Newsbeat, a Facebook spokesperson said: "We've heard from people that they want an easy way to explore new content they haven't connected with yet."
It's not currently known whether the new feature will be rolled out more widely, but it's received mixed reviews so far…
I have Facebook rocket. It'll be interesting to see how the audience uses this. The stories I'm seeing feel irrelevant for me. pic.twitter.com/vhy5ZOTpWS

— Gayle Tomlinson (@gayle_tomlinson) April 4, 2017
Bad News for Twitter NFL Streaming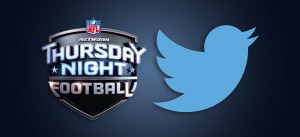 It's been another bad news week for Twitter – its one-year agreement to stream ten NFL (National Football League) games won't be renewed, as the NFL has reached a new deal with Amazon for the 2017/18 season. The deal is reportedly worth $50 million.
The streaming was praised by fans, one of few things the social media platform has been lauded for recently, and was an important part of Twitter's livestreaming strategy.
However, a Twitter spokesperson told Recode: "Since last year, we have collaborated on over 40 live stream partnerships and we will continue to bring the best live content to our customers around the world. In Q1 2017, we aired more than 800 hours of live stream content from over 400 events across sports, news, politics and entertainment. The NFL was a great partner to launch our strategy and we will continue to work with them to bring great content to our passionate sports fans."
Instagram Allows Desktop DMs
Instagram is now allowing users to share photo and video DMs via computer using its Windows 10 app – despite the fact that you still aren't able to share public content to the feed.
The Next Web reported on the seemingly new function, showing that images can't be uploaded from the hard drive but can be snapped (or Boomerang'd) and then sent directly to one of your contacts. There's no way to publish to the feed or to your story at this time. Stay tuned!
Facebook Plans Free Workplace
Facebook is planning a free version of its business-focused tool, Workplace, according to CNBC.
Facebook Product Manager Simon Cross told CNBC: "We're making Workplace work for more companies, so it's a pretty big step for us."
The new version will be Workplace Standard, while Workplace Premium will remain for those after extra features. Workplace is used like any Facebook tool – it appears most like a Group, with messaging and update tools. Having trialled it at Umpf HQ, we were undecided and unimpressed, especially for the cost, so perhaps Workplace Standard will entice more businesses to give it a go.
We'll stick to our Twitter DM, for now.
Pepsi Pulls Ad
Pepsi this week launched and then swiftly pulled a new advert, featuring protest imagery and Kendall Jenner, following social media outcry:
— Pepsi (@pepsi) April 5, 2017
The ad has been criticised for trivialising demonstrations and protests, in particular the Black Lives Matter movement, seemingly suggesting that disagreements can be solved with a can of Pepsi. Bernice King (Martin Luther King Jr's daughter) summed up the mis-step perfectly, tweeting:
If only Daddy would have known about the power of #Pepsi. pic.twitter.com/FA6JPrY72V

— Be A King (@BerniceKing) April 5, 2017
Watch the ad – for now – here: